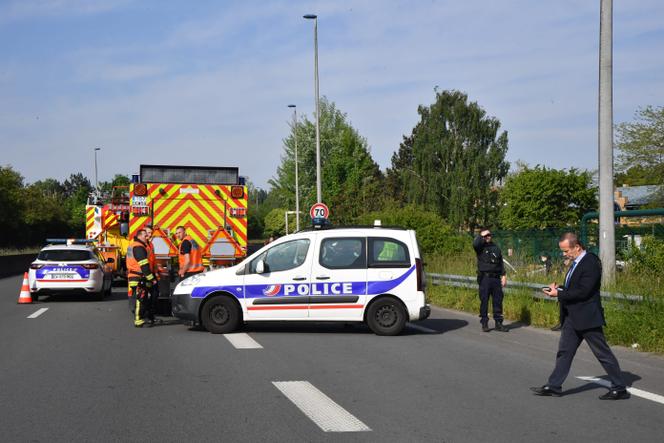 Four people including three police officers died, Sunday May 21 in the morning, on the territory of the Lille metropolis in a " accident " between a national police vehicle and another car, two other people being in "absolute urgency"announced the prefecture and the Minister of the Interior.
The accident took place on the RD 700 at the level of Villeneuve-d'Ascq, announced the prefecture of the North. "All my thoughts go out to the families of the victims to whom I send my condolences. Full support for the wounded", reacted on Twitter the Minister of the Interior Gérald Darmaninevoking a "very serious traffic accident in the North".
According to the press release issued by the North prefecture, "three officials from the Roubaix police station" died in the accident. A "civilian person supported by officials inside the vehicle" finds itself in "absolute urgency".
The driver of the second vehicle is dead and the penger of this same vehicle is also in absolute emergency, according to the same source. "An investigation will determine the causes of the accident" writes the prefecture.