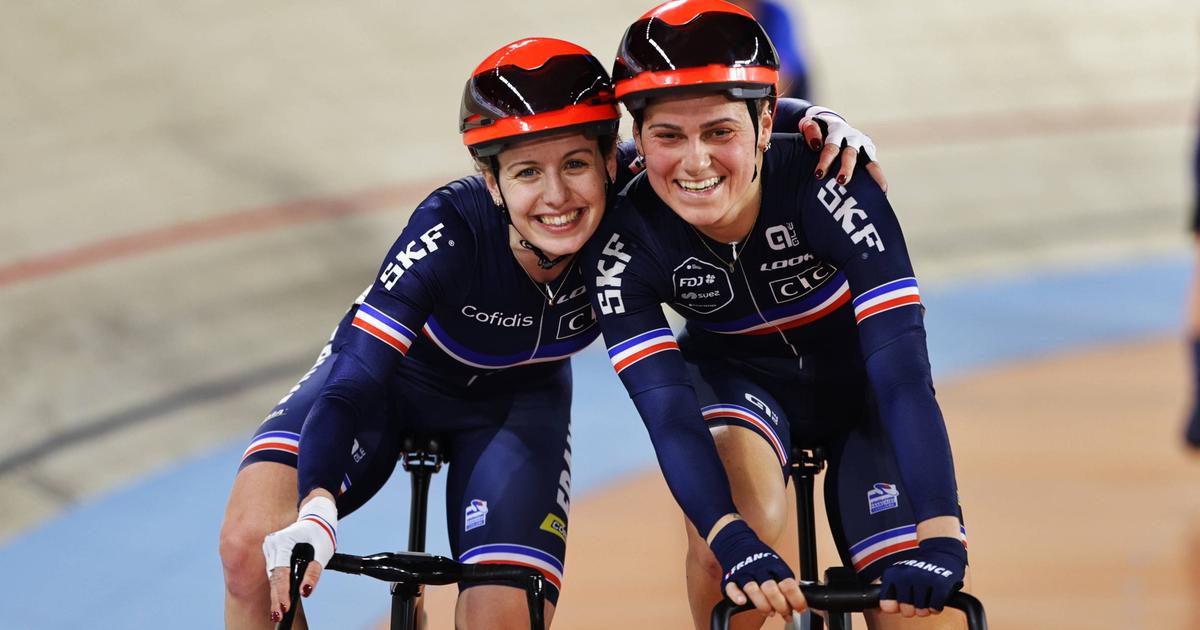 The Blues won two new gold medals on Thursday during the second day of the Nations Cup.
France clinched two new gold medals on Thursday during the second day of the Track Cycling Nations Cup in Cairo, which is part of the qualifying process for the JO-2O24 of Paris.
On the Egyptian velodrome, Clara Copponi and Valentine Fortin, who had already won the team pursuit the day before with Marie Le Net and Marion Borras, did it again by winning the American ahead of Denmark and New Zealand.
Thomas Boudat won the omnium ahead of the Italian Elia Viviani and the German Roger Kluge.
Seven medals on the counter
Disappointment on the other hand for Sébastien Vigier who finished only sixth and last in the keirin final despite the absence of the Dutch sprinters.
Before the last day on Friday, the Blues now have seven medals. By Wednesday, they had won five: gold in the women's team pursuit. Silver in the men's team pursuit, in the men's team sprint and for Victoire Berteau in the elimination event. And bronze in women's team sprint.
The third and final round of the Nations Cup will take place in Milton, Canada from April 20-23.
As with the World Championships and the various continental championships, the results of the Nations Cup are taken into account to determine the Olympic quotas allocated to the various countries for the Paris Games.