France wants to be an actress in the Indo-Pacific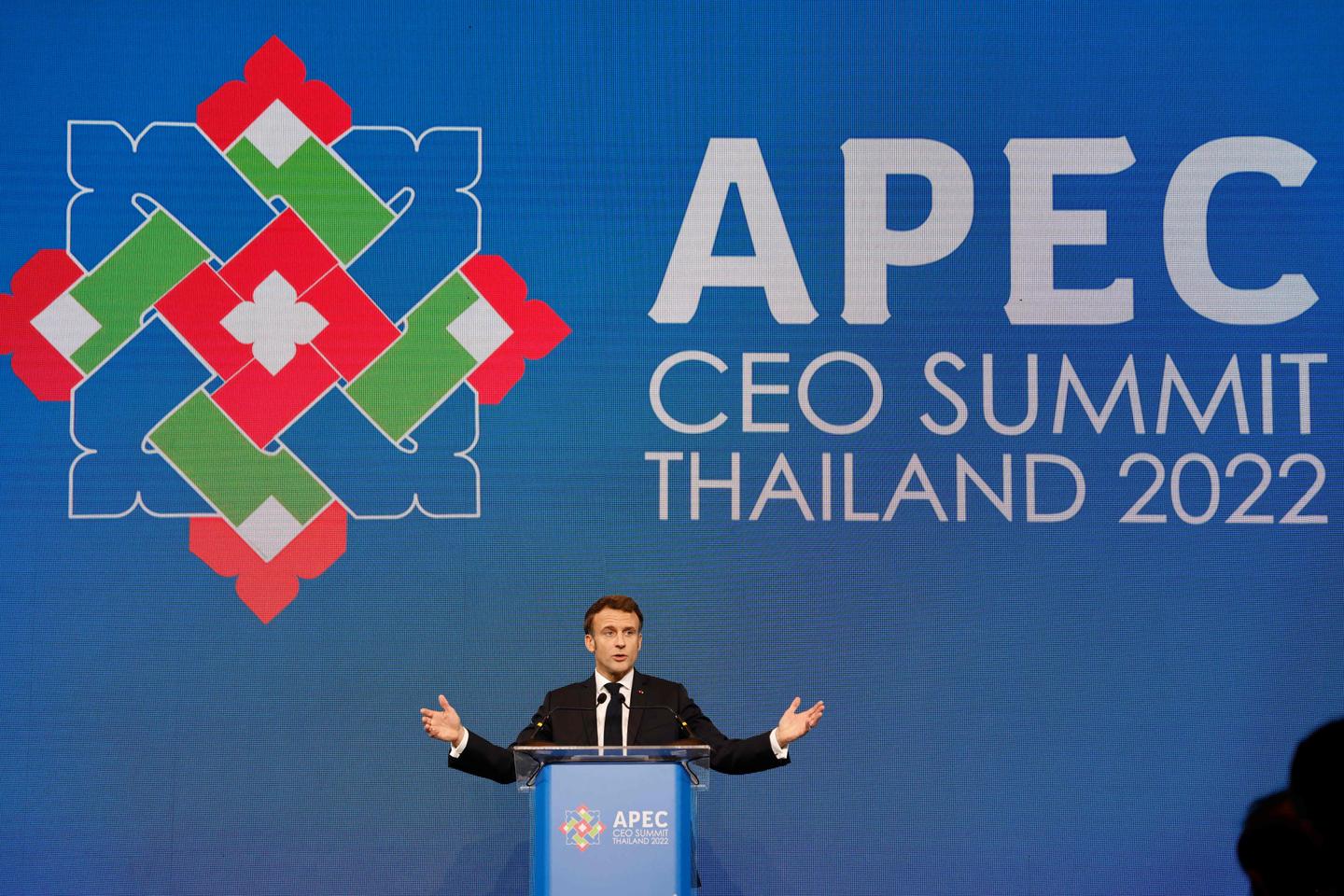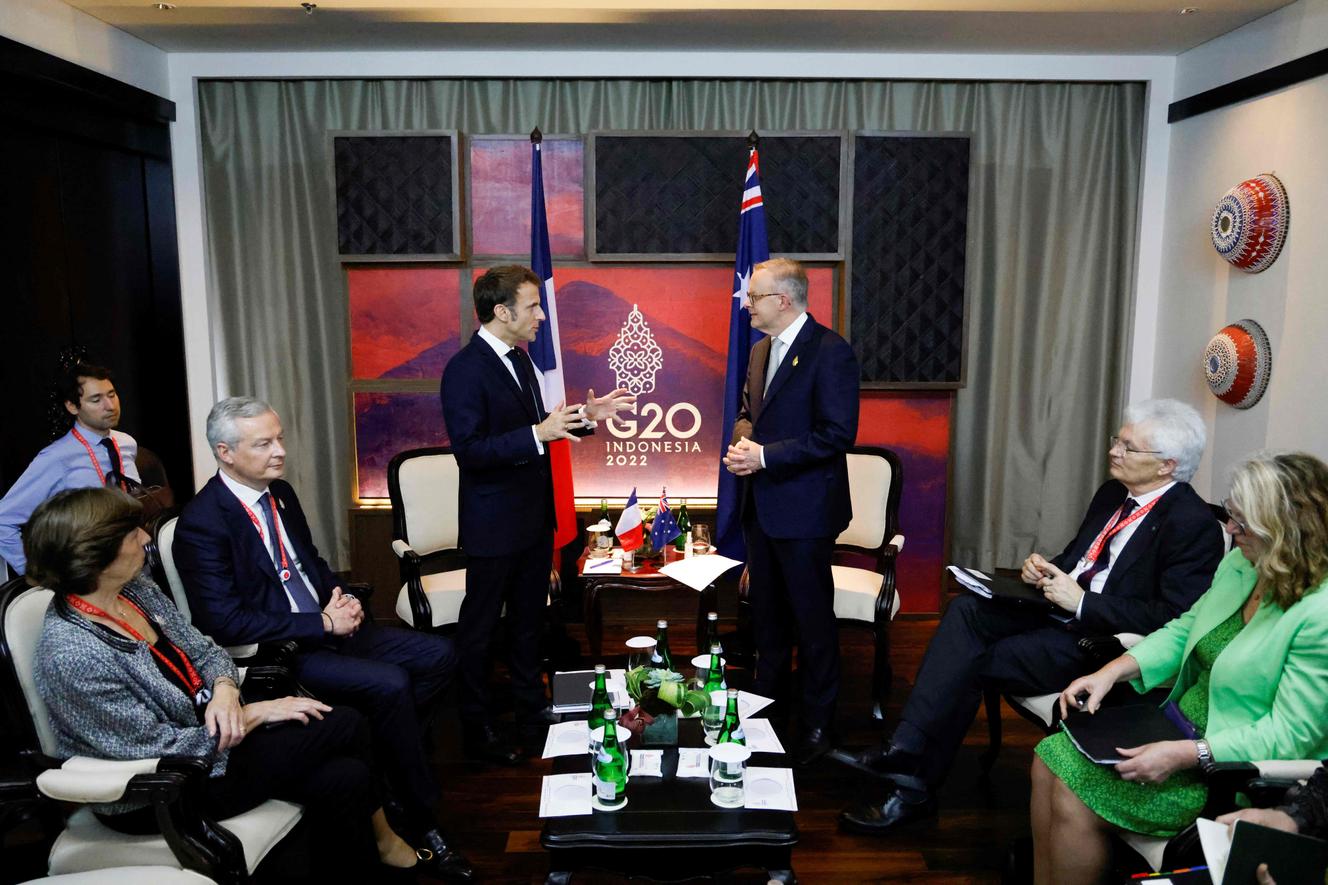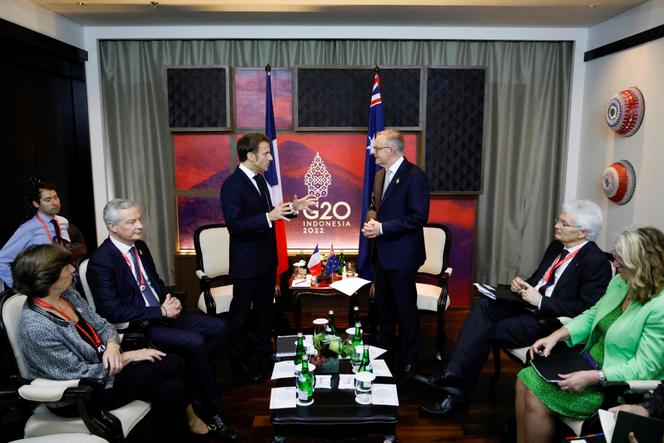 "You must be wondering what a French president is doing there. » Emmanuel Macron is ironic, this Friday, November 18, in Bangkok (Thailand), to justify his presence at the APEC summit, the Asia-Pacific Economic Cooperation Forum, which brings together around twenty countries, from China to the United States in passing through Russia, Japan, Australia and Indonesia.
The big bosses addressed by the Head of State, in English, appreciate the joke with a laugh. " Very honoured ", the French president boasts of being the first European leader invited by APEC, before joining his counterparts, including Chinese President Xi Jinping and US Vice-President Kamala Harris in the gigantic convention center of the Thai capital. France, he says, is "a country in the region". And this invitation, believes the Elysée, "validates the Indo-Pacific strategy launched in 2018".
Beyond the heated debates of the G20 on the war in Ukraine, the Head of State took advantage of his visit to Bali, then to Bangkok, this week, to popularize as much as to defend this undermined approach, in September 2021, by the stinging setback suffered in Australia with thecancellation of the sale of twelve French conventional submarines, for the benefit of nuclear buildings promised by the United States and the United Kingdom. At the time, the emergence of the Aukus alliance had triggered a serious crisis of confidence between Paris and its American, British and Australian allies, accused of "duplicity". This moment of tension, quickly overcome with Washington, had shaken the approach launched by Mr. Macron on an initially very secure basis, according to the arms contracts signed with Australia, India and Indonesia, to provide them with Rafale, submarines or other frigates.
In Bali, the Head of State nevertheless spoke with the Australian Prime Minister, Anthony Albanese, with whom France has been trying, since the election of the Labor leader in May, to relaunch its "strategic" partnership. A few hours later, he admitted for the first time that Paris still had ambitions to sell submersibles to Australia. This offer "is known, it is still on the table"he said, judging that "the British are incapacitated" to supply competing devices and that the United States has "a well-filled dance card". If Mr. Albanese does not intend to break the Aukus project, Mr. Macron would wait, in addition to it, for things to become clearer, before considering a new visit to Australia, if possible in the coming months.
You have 62.37% of this article left to read. The following is for subscribers only.