François Alu evokes his eating disorders in "A Sunday in the countryside"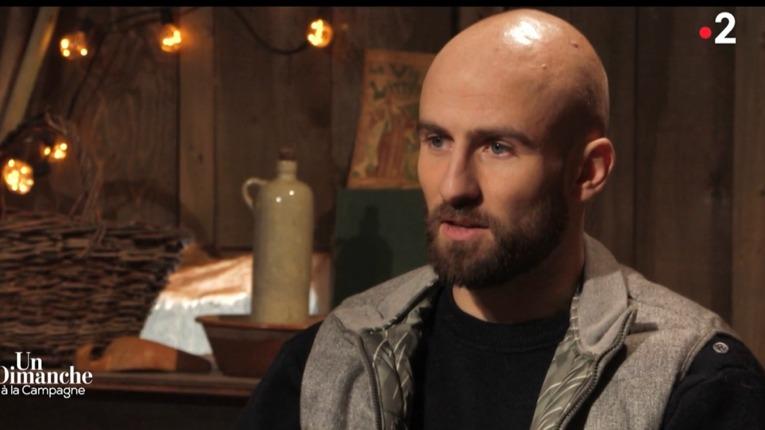 The Paris Opera dancer returned to the harassment he suffered when he was younger, which has led him to see a psychologist for seven years.
After three weeks of absence, "A Sunday in the countryside" was again broadcast yesterday afternoon on France 2. For this issue, Frederic Lopez received Chimène Badi, Michel Boujenah and François Alu. The opportunity for this last guest to look back on his career as brilliant as it is tormented.
This son of a dance teacher joined the Paris Opera School in his tenth year. At the time, this young "super naive" undergoes violent physical harassment. "I was told over and over that I had to slim down, they often pointed to the shape of my buttocks or my thighs", he recalled. Same story on the side of his comrades who "came to sting him too because they were in competition, with the pressure each year to be fired".
Read alsoFrançois Alu ("Dancing with the stars"): "I did not think I would get caught up in the game at this point"
Attacks that had caused eating disorders in the teenager. "Under my duvet, I was watching a movie with my packet of candy, my pizza, my cakes, a soda", listed the judge of "Dancing with the stars" before miming himself in the process of engulfing everything and specifying that he "was destroyed".
To fight against his demons, François Alu used the metaphor of "bullet proof vest". If the dancer has "always had faith in dance" despite "tears, his loneliness, mockery and troubles"he did not hide that this period had left its mark.
A return to "Dancing with the Stars"?
"It created eating disorders. Today I am better because I have been seeing a shrink for seven years but I still have bouts of bulimia"he detailed in front of the presenter and the other guests, including Chimène Badi, she too is a victim of these disorders.
François Alu, who was named star of the Paris Opera Ballet in April 2022, decided to leave the dance institution seven months later "devoting oneself to one's own projects". This Monday, the dancer also entrusted our colleagues from Tele-Leisure , "Wait to hear if a new season of 'Dancing with the Stars' was planned and that he would discuss it when the time comes with the production".