French, English, Italian… In which language do the Laters sing "Late with Alain Chabat" and what do they really say?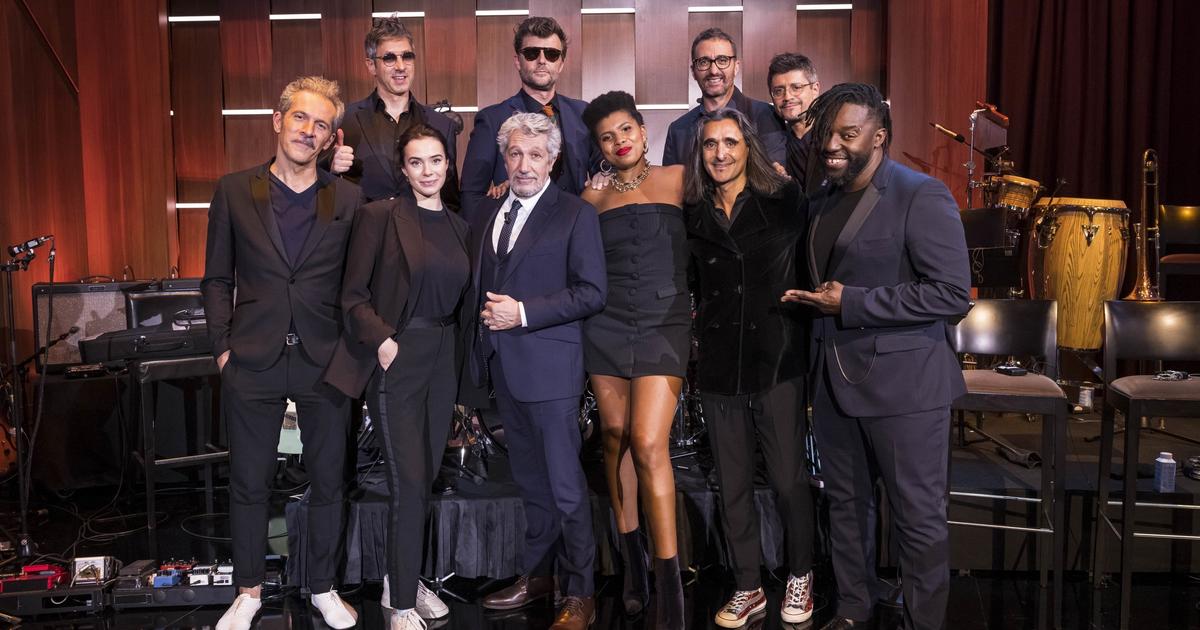 The three singers, who are accompanied by musicians, also sing a song each time a guest enters.
"Nanani nanana nanani, and said Alain Chabat." You too, when you hear the credits of "Late with Alain Chabat", you do not understand anything? French, English, Italian… in which language do the Laters sing? And above all, what do the lyrics mean? We investigated.
When the ex-Nul started working on his late show for TF1, it seemed unthinkable to him not to adopt the codes of the American versions. This is how, in addition to the office, armchairs to welcome his guests, the host has been accompanied every evening since Monday by an orchestra and choirs called the Laters.
Read also"The Late with Alain Chabat": when the ex-Nul puts TF1 on American time
Behind their microphone, the three singers have the task of singing the famous credits that intrigue us so much, but also the arrival of the guests. The best known of the three is certainly Sly Johnson. In the years 1990-2000, he was part of the Saian Supa Crew to whom we owe in particular Angela. The artist is also the brother of Loup-Denis Élion alias Cédric in Scenes of households on M6. Sly Johnson is surrounded by Dalenda Mélodie Sina and Sébastien Avispa.
It is the latter who sings most of the lyrics of the credits. But what is he saying exactly? After research, we discovered that he sings in Italian. "Lo sai che questa roba di Late Show è di Alain Chabat. Se tu lo guardi dentro lo schermo, lo so come ti piacerà", he says precisely that one can translate by: You know that this thing of the Late Show is of Alain Chabat. If you watch it on TV, I know you'll like it! That's it, now you can stop singing in yogurt. U.S. too !
For those who didn't recognize it, the credits are taken from the title Sylvia by Mr Oizo and Phra. Moreover, Quentin Dupieux will soon be one of Alain Chabat's guests.