fright for the Blues, Benzema victim of a relapse in training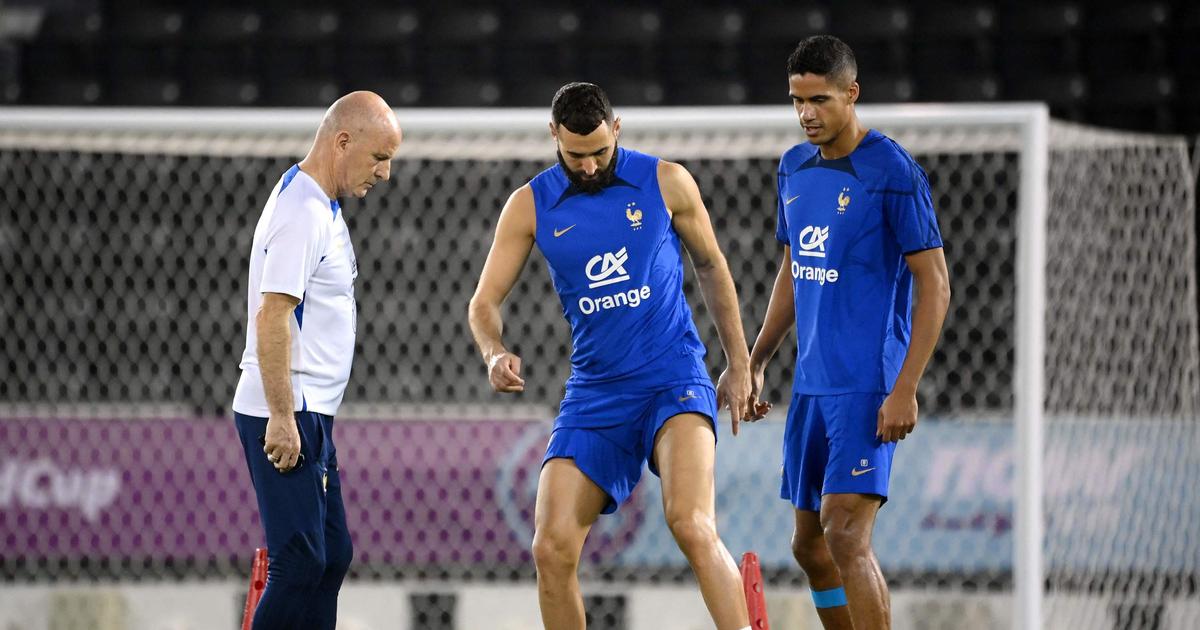 Spared since the beginning of the preparation, Raphaël Varane and Karim Benzema participated in the collective session this Saturday in Doha. But the Madrid native was injured. The Ballon d'Or 2022 suffers from a relapse in the left thigh.
Special Envoy to Doha
Good and very bad news. Raphaël Varane and Karim Benzema were back in training this Saturday in Doha, taking part in the collective session. A first since the start of the rally last Monday. Except that the good news was damn tarnished by the premature exit of the Madrid player at the end of the session. Very bad news three days from France-Australia.
Benzema was with the starters along with Griezmann, Mbappé… and Giroud
Read alsoThe confidences of Didier Deschamps, who answers questions from former stars of the Blues
After the warm-up, Karim Benzema found himself with the same chasubles as Kylian Mbappé, Antoine Griezmann … and Olivier Giroud. In the other team, we found in particular Ousmane Dembélé, who was among the "holders" during the session the day before. In defense, Raphaël Varane, who also did all the training, had a chasuble from the "substitute" team, with the Konaté-Upamecano duo in front.
Watch the videoD-1 World Cup: the atmosphere is rising in Qatar, the video story of our special correspondents
But the premature exit of Karim Benzema leaves room for doubt. According to information from RMC Sports, which we are able to confirm, it is a relapse for the striker of the Blues "KB9" felt a new discomfort in the left thigh. As a reminder, in the event of a forfeit, Didier Deschamps has the right to summon another player until the day before the first match. The Blues have another appointment on the lawn of Al Sadd Sunday evening for their penultimate outing before the big meeting against Australia.