from fame to prison, the downfall of a Silicon Valley icon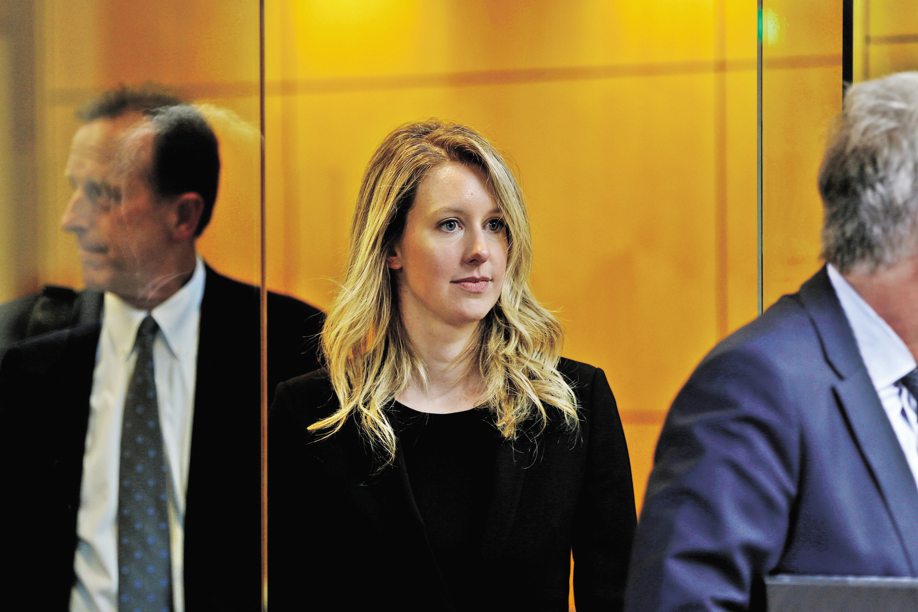 NARRATIVE – Convicted of lying about Theranos technology, Elizabeth Holmes was sentenced Friday to just over 11 years in prison.
Headed to prison for the fallen tech pioneer, Elizabeth Holmes. The young woman, now 38, had become a wealthy Silicon Valley icon from 2010 thanks to the successful promotion of her start-up, Theranos, which promised to revolutionize blood tests, and in doing so the world of health. Already sanctioned in civil proceedings in 2018 by a fine of 500,000 dollars paid to the financial markets authority, she was sentenced on Friday November 18 to just over 11 years in prison. Her lawyer said she would appeal. She faced four prison sentences, each up to 20 years, after being found guilty in January by a jury of four counts of fraud, out of a total of eleven counts presented for three months in a court in San Jose (California). ).
Read alsoTheranos founder accuses former partner of physical and emotional abuse
Pinned in 2015 by the wall street journalconfused by some of her whistleblower employees, and largely discredited since 2018, the entrepreneur had…