Fulfillment at work, one of the main roles in the company for four in ten young people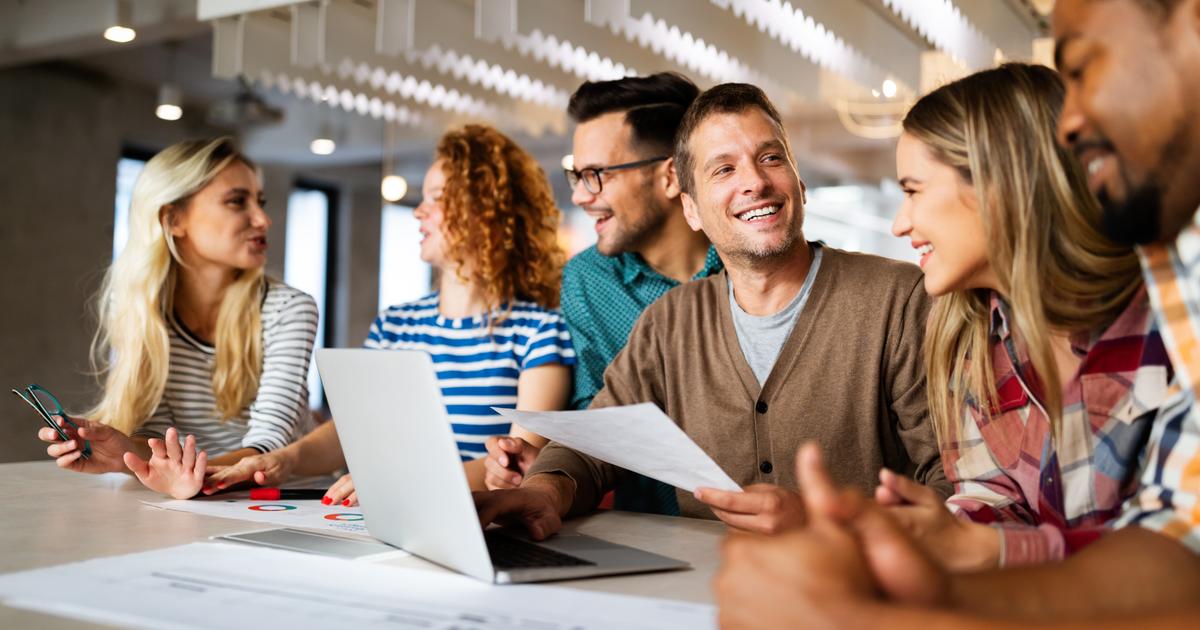 The 18-24 year olds are moreover more than a third (36%) to find that the company does not give enough room "to the word and the participation of the employees".
The younger generation wants to be recognized, listened to and fulfilled at work. This is what emerges from a BVA survey for the Jean-Jaurès Foundation and Macif*published in preview by The Journal ofsunday this November 20, on the vision of the company of 18-24 year olds. When asked what they consider to be the main roles of a company, a majority unsurprisingly cite the fact of "create jobs and hire people(51%). But comes in second place the fact of "provide employees with the means to develop professionally(40%).
Except that, according to young people, all the ingredients are not there today to really flourish at work, points out the survey. "Young people stigmatize an overall lack of listening and participation, even though these are fundamental elements in their search for professional fulfillment", explains in the JDD Jérémie Peltier, the new general manager of the Jean-Jaurès Foundation. They are indeed more than a third (36%) to find that the company does not give enough space "employee voice and participation», and 29% to criticize the management for the lack of confidence and autonomy which it grants to the employees.
Call to commit to the environment
For a majority of young people aged 18-24 surveyed (31%), the ideal manager is therefore the one "that creates a fulfilling work environment". On the question of the ideal work environment, the survey seems to go against the tide of beliefs and new practices, such as that of "flex-office", since 38% wish to have a "assigned office". But 32% say they still do not want to give up occasional teleworking.
Read also"I reject job offers where there is no teleworking": these young people who favor a new organization
Furthermore, the survey shows young people want the company to get involved in societal causes. When asked about the main roles of the company in their eyes, "êvery useful for societycomes in third place (38%). As in the first edition of the barometer last year, the preservation of the environment comes first among the subjects on which the company must commit today (37%, +8 points) according to them, far ahead of the defense of purchasing power (25%), the fight against inequalities between women and men (23%) and support for young people (22%). Nevertheless, "have a well-paid jobremains the main expectation of the younger generation with regard to their work (43%).
*BVA study for the Jean-Jaurès Foundation and Macif, carried out from September 18 to 24, 2022 with a representative sample of 1,000 people aged 18 to 24 (quota method). The interviews took place via the Internet.