Funeral of Elizabeth II: the funeral of the century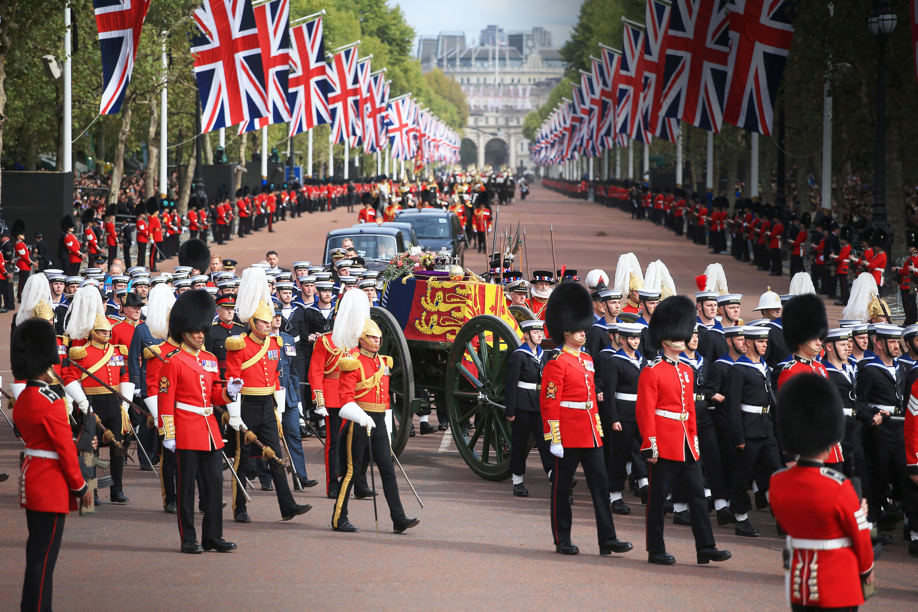 REPORTAGE - The Queen's remains now rest in St George's Chapel at Windsor Castle. The event was followed by 4 billion viewers, in a staging celebrating, probably for the last time, the greatness of the British monarchy.
It is certainly not the end of the world but it is certainly the end of a world. Such is the opinion of Zeljko, owner of The Grove, a restaurant in Hammersmith, London. Originally from Montenegro, he has lived in the UK for thirty-five years. On this Monday, September 19, like the whole country or almost, he follows live the funeral of Elizabeth II on his school's television. "This day is to be marked with a white stone, he comments. We will never see such a spectacle again, so much splendor and so much luxury. If the monarchy can afford it today, it is because the queen was a great lady, loved by her subjects. It is his personality that arouses unanimity, not the institution. Among those who lined up to pay their last respects at Westminster Hall, there weren't just royalists, believe me. Same thing in the crowd cheering the procession. For some, it is also the way to say: "I was there!" Because the moment is unique.
Read also7.5 million viewers in France for the funeral of the Queen of England
Unique…