Gala, the interpreter of Free from Desire, ready to sing in Qatar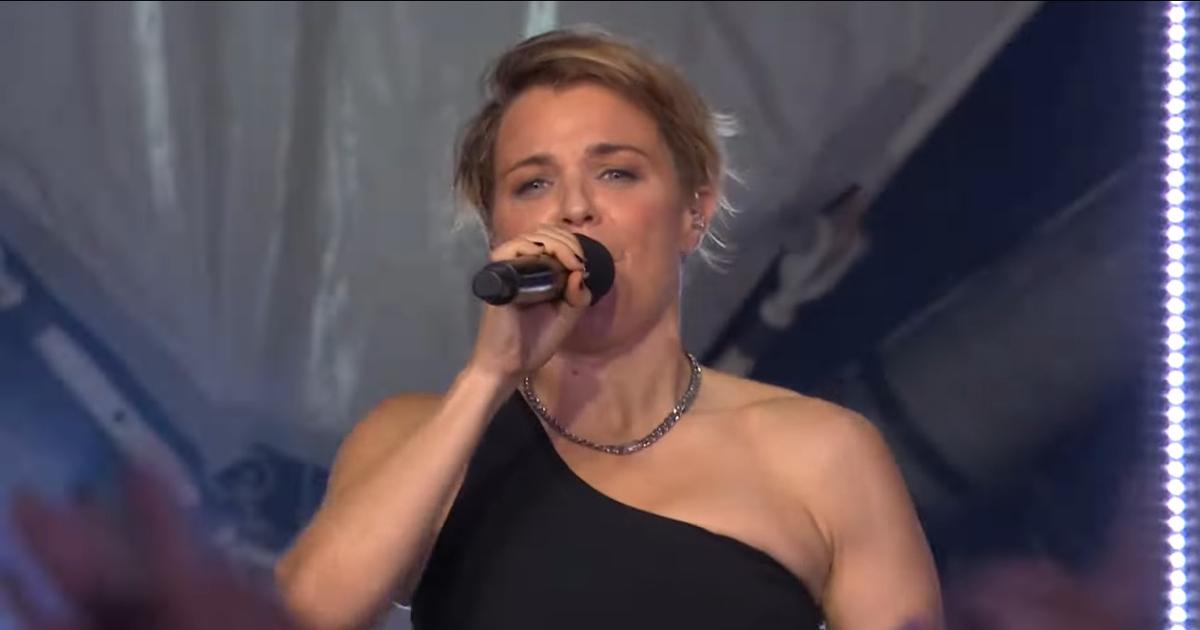 The Italian singer hasn't been invited to Doha but wouldn't mind going there given the popularity of her song with football fans, she told the Parisian.
Forget Seven Nation Army, the new stadium anthem is called Freed from Desire. The piece by the Italian Gala, which had its short quarter of an hour of glory at the end of the 1990s, has been experiencing a second youth for a few years. Relaunched by British football clubs, the song conquered the players of the France team. The Blues thus sang it very heartily in their locker roomon November 26, after victory snatched against Denmark during the world cup currently being held in Qatar. A celebration that moved Gala.
Read alsoUkrainian police foil Banksy mural theft
"France has a special place in my heart because of the love it has always shown for my song and for me as an artist!"thanked the singer on his social networks, reacting on November 27 to the energetic clip of the Blues after the match. Invited to sing at the 2014 Winter Olympics in Sochi, Russia, the interpreter of Freed from Desire said she would also see no harm in traveling to Qatar, should the opportunity arise.
"It's always better than not coming."
"I was not asked but yes"she said in an interview with Parisian . I think you can send messages through a T-shirt or a statement on stage about women or human rights, for example. It's always better than not coming." The singer, who is preparing a new album, took advantage of her invitation to Sochi to perform Let a Boy Crya piece currying masculinism.
Read also"One-on-one with Johnny", Yarol Poupaud signs an album of covers
The organizers of the FIFA World Cup in Qatar had some difficulties in bringing in artists to animate the opening ceremony of the competition, in November. Several stars such as Rod Stewart, Dua Lipa or Shakira refused to participate in the planned concerts due to the lack of respect for human rights in the country. This is not the case of gims. Partner of the event for which it provided one of the official anthems,the rapper will participate in the closing ceremony of the competition, on December 18.
Unless invited at the last minute, Gala should not be there. Although available, the interested party does not regret it more than that. "I'm not Beyonceif I don't come, nobody cares! she had fun with our colleagues.