Gathered in Paris, mayors shared their "stuff that works"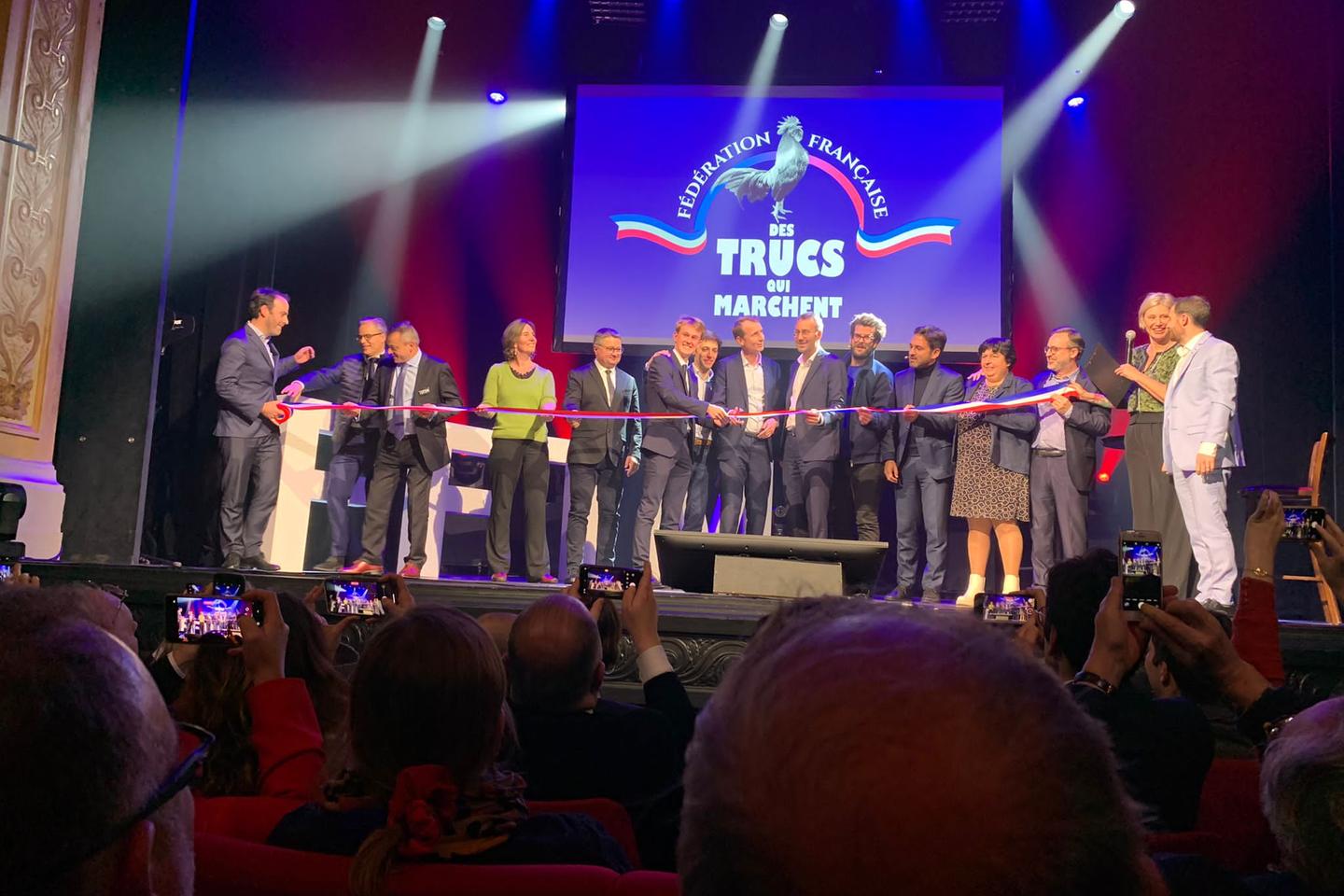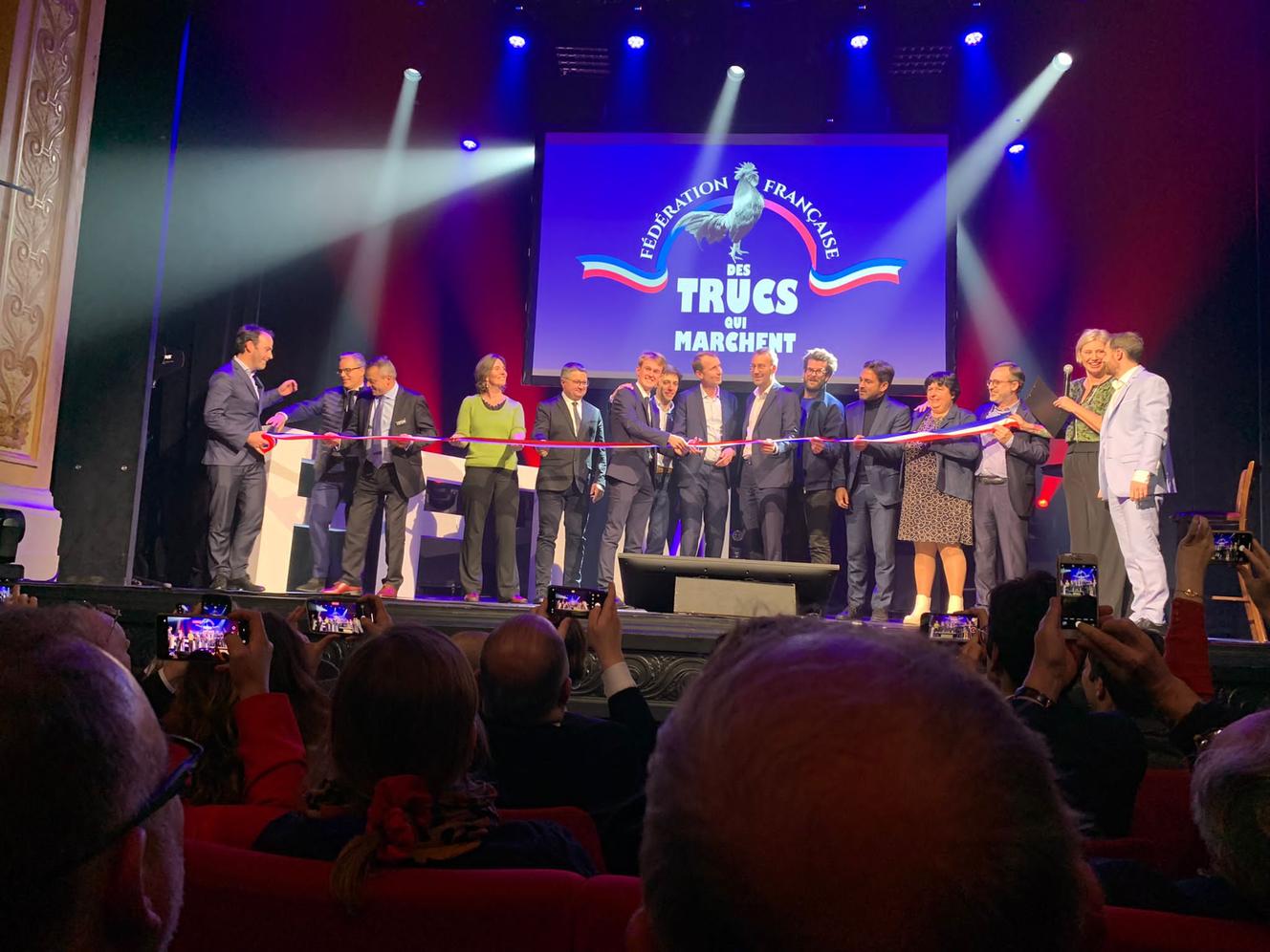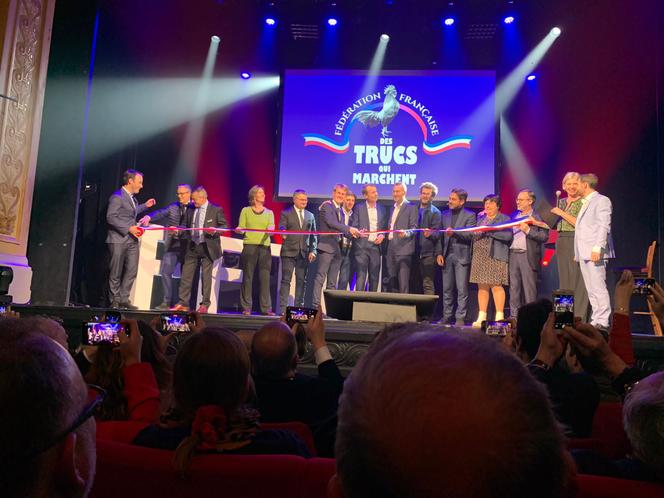 The title of the evening was deliberately catchy. At the Théâtre de la Madeleine, in Paris, Tuesday, November 22, would be officially launched "the French Federation of things that work". Six hundred guests, a full house, promised the invitation. Six chosen ones would exhibit their " good idea ", can be duplicated at little cost to other elected officials and professionals in the city.
One evening in November, in the middle of the mayors of France, it was tempting. Sylvie Baudot, mayor of Cohons, 223 inhabitants, in Haute-Marne, went on stage first. She had to insist, she admits, but she managed to replace the fifteen lines of coaches in the Langres region which "circulated, most of the time, empty" by transport on demand. Cost for users of a trip to the station or to the town, between 2.5 and 4 euros.
Results, 8,000 trips per year made, "and a centenarian who continues to go to her hairdresser every fortnight", rejoices the mayor. In Lot-et-Garonne, offering rentals for less than 100 euros to apprentices is the solution found by the mayor of Lamontjoie, the chamber of trades and a social landlord to prevent teenagers from swallowing too many kilometers on a Mobylette , early in the morning and late in the evening, to join their employer, often away from their parents. The thirty housing units, spread over eleven municipalities, also serve to convince the new generation to train in the region.
Hundreds of towns
This scholarship " good practices " was born from the somewhat special tour of France, carried out in 2020 by Raphaël Ruegger, then a business school student, consultant at Evidence, a real estate consulting firm, and also a young elected official from his village of Cher.
Rather than going around the world, he wants to meet the mayors, who would train him for his new functions. At Evidence, they are fans. Why not take the opportunity to spot the "things that work" ? Twenty thousand kilometers in a Clio, fifty departments and a hundred municipalities crossed later, Raphaël Ruegger returns with a list of around twenty initiatives easily replicable.
Thus, it costs the mayor of Saint-Dizier (Haute-Marne) barely 9,000 euros to replace, three weeks a year, the advertisements for SUVs or the month of bedding on the city's billboards with reproductions of works. of Arcimboldo, Caravaggio or Van Gogh. Quentin Brière believes in "beauty that will save the world". She college of Talmont Saint-Hilaire, in Vendée, swears by commitment. Its citizenship passport, launched after the attacks on Charlie Hebdo in 2015, is now broadcast in four hundred municipalities and reaches fifty thousand CM2 students per year.