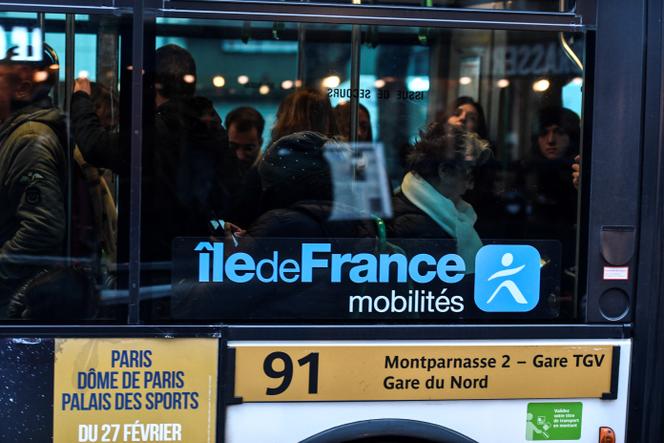 This measure has already been tested in the suburbs since 2018. The RATP will generalize the descent on demand after 10 p.m. between two stops, from Friday 1er September, for Parisian buses, announced Monday the president of Ile-de-France Mobilités (IDFM), Valérie Pécresse.
"From 1er September, the buses operated by the RATP will gradually practice lowering on demand after 10 p.m. throughout Paris"said M.me Pecresse at Parisianpresenting this measure as "good news for safety, especially for women".
The boss of IDFM believes that"there are still a lot of topics on the quality of service"while the operators – RATP in the lead – are still struggling to recruit staff, so much so that "too many buses, subways or trains did not run".
"I expect operators to do their utmost to ensure a 100% offer, as they had promised"hammered the chosen one, who says she asked them to " [mettre] emphasis on all lines that serve schools".
Closing the 2024 budget
Valérie Pécresse also notes that it still lacks 800 million euros to complete IDFM's 2024 budget. It is asking the State for 200 million euros to cover the transport bill for the Olympic Games and the possibility of raising 500 million in new taxes.
"Otherwise, I will not open the new lines"such as the extensions of the RER E and line 14 of the metro to Orly and Saint-Denis airports, threatens it again. "There is no question of embarking on a spiral of price increases that would be socially unbearable. And ecologically stupid"she ures. "I want Navigo's increases to be as moderate as possible. »
In the online version of his interview at ParisianValérie Pécresse brings an end of inadmissibility to the CEO of the RATP, Jean Castex, who wants to renegotiate his contract with IDFM to take inflation into account.
"The RATP cannot ignore real productivity efforts. Before saying "we must index everything to inflation", we must first see if there are no savings to be made elsewhere, especially abroad"she judges. "We listen to the operators. But, anyway, this extra money, we don't have it "she decides.