"Genocide(s)", a book that gives the floor to the condemned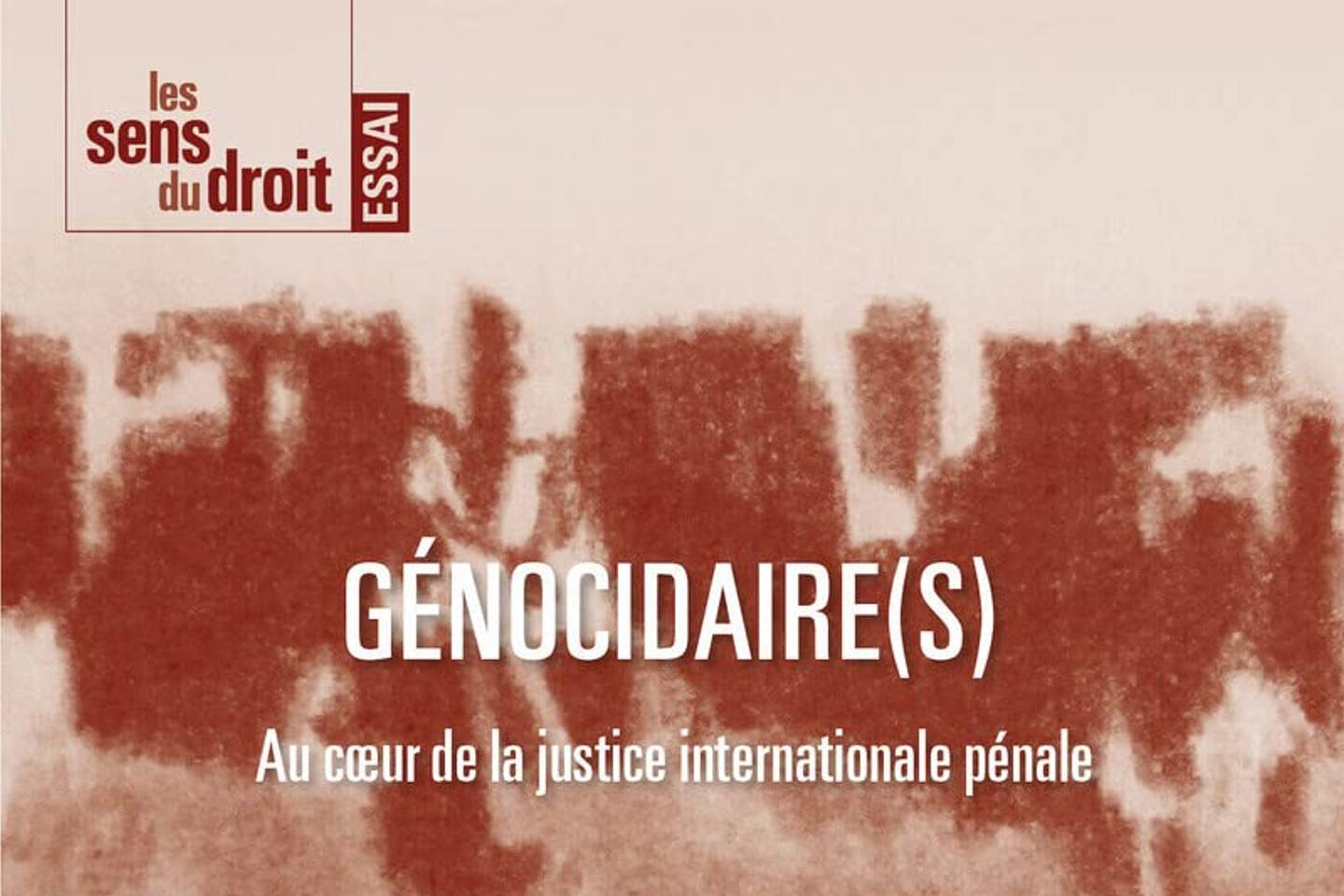 Book. Can we listen to war criminals? Can we let them speak? This is what Damien Scalia, professor of law at the Free University of Brussels, did in Genocidaire(s), At the heart of international criminal justice. The Belgian researcher offers a critique of trials for mass crimes through the eyes of the convicted. An angle rarely explored in research, regrets Damien Scalia, where generally "the rejection of the word of criminals or alleged mass criminals is often based on the idea that it is neither legitimate nor valid. Under the pretext that they are international criminals involved in facts of an unspeakable atrocity, they are not or no longer part of the "common world"".
Damien Scalia traveled to the former Yugoslavia and to several countries in Europe and Africa to meet with around sixty people sentenced to the international tribunals for the former Yugoslavia and Rwanda. "The men I met, often referred to generically as 'genocidaires', I did not judge them, he warns. I shared with them meals, cigarettes, moments of life to find out what they think of justice. » They only spoke on the condition that their anonymity be preserved, and it is to be regretted that the author does not always reveal their hierarchical position at the time of the crimes.
During these meetings, he did not work on the crimes, the war and the responsibilities of his interlocutors in it. He was mainly interested in the impact of justice on these men, some of whom say they "unhappy with the label of war criminal that I must carry on my back as long as I am alive".
"Continuation of the War"
For convicts, it is most often "impossible, without recanting, without destroying oneself (…) to feel guilty", notes the author. But "if they do not recognize their responsibilities or the crimes, it is not only for strategic reasons linked to their defense or for psychological necessities linked to the impossibility of seeing themselves as genocidaires", he observes, "it is also because the criminal process puts them in a position of having to defend themselves – and they do – in the face of a rigid, political and above all partial judicial narrative". Damien Scalia interviews politicians and senior military officers who "analyze international criminal justice in a warlike manner and in this logic of a right against the enemy". One of the convicts of the International Criminal Tribunal for Rwanda sees this justice "like the continuation of the war within the confines of the courtroom".
You have 19.84% of this article left to read. The following is for subscribers only.