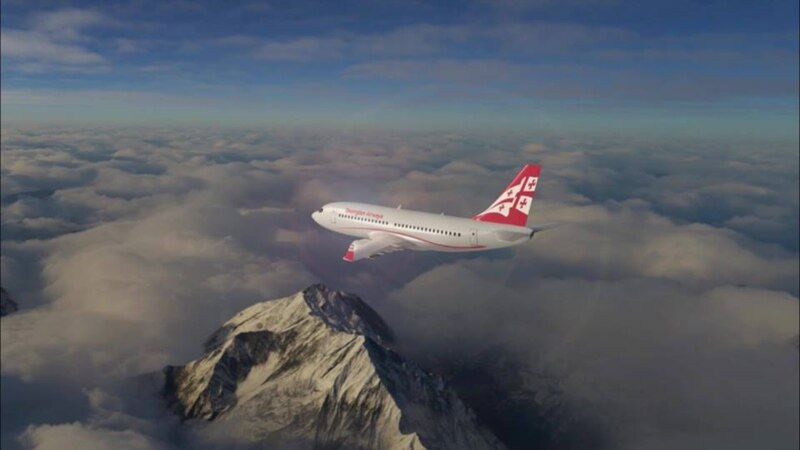 The flagship carrier of Georgia, Georgian Airways, received permission to resume air traffic with Russia. This was reported by the Georgian Civil Aviation Agency on Tuesday.
According to the information of this department, the company will resume flights from May 20. Flights to Moscow will be operated seven times a week.
Azimut was the first Russian company to receive a flight permit from the Georgian authorities. Her first flight from Moscow to Tbilisi is scheduled for May 19. The Georgian Ministry of Economy said that only three Russian airlines had applied for flights to Georgia, Kommersant notes.
On May 10, Russian President Vladimir Putin lifted the ban on flights to Georgia for Russian airlines, and also canceled the visa regime for Georgian citizens from May 15. The Ministry of Transport said that Russian airlines will operate seven weekly flights from Moscow to Tbilisi and back on domestically produced aircraft.
The President of Georgia, Salome Zurabishvili, called the decision of the Russian authorities a provocation and unacceptable against the background of the continuation of the war in Ukraine. At the same time, the Georgian government and the ruling party "Georgian Dream" spoke in favor of the resumption of flights to Russia. It was emphasized that "a million Georgians" suffer from the lack of direct air traffic. The ruling party also emphasized that Georgia will not impose sanctions against Russia due to the potential damage to its economy.
The Georgian opposition, the European Union, and the United States also opposed the restoration of direct air traffic between Georgia and Russia. The EU called on Georgia, which is hoping to become a member of the European bloc, to support the aviation sanctions against Moscow introduced in response to the invasion of Ukraine, namely not to allow its planes to fly to Russia, and Russian planes to Georgia.
The publication "Europeyskaya Pravda" writes on Tuesday about the regret expressed in Brussels about the fact that Georgia's foreign policy and its actions in the sphere of security increasingly diverge from EU policy. Peter Stano, representative of the EU foreign policy service, stated this at a briefing in Brussels. He expressed concern about Georgia's decision to resume air traffic with Russia. Stano noted that the ociation Agreement between Georgia and the EU provides for coordination of foreign policy decisions.