Georgian President cancels US meetings due to protests in Tbilisi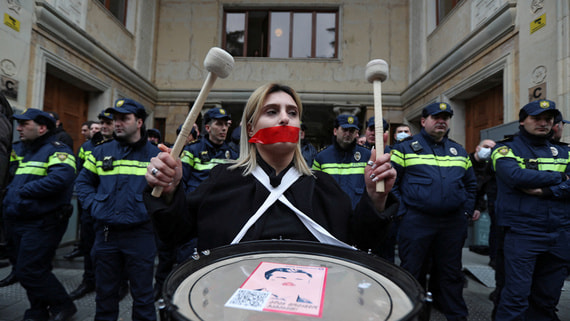 Georgian President Salome Zurabishvili canceled meetings in New York due to rallies against the bill on foreign agents in Tbilisi, the Georgian presidential administration reported. Zurabishvili plans to address the population of the republic.
"The President of Georgia is in the USA. The President has canceled all her meetings scheduled for today at the UN and is preparing to address the population," the press service said in a statement (quoted by TASS).
The Georgian President has been in New York since March 5, where he takes part in a session of the UN Commission on the Status of Women. As part of the visit, Zurabishvili was supposed to hold talks with her foreign colleagues, as well as visit Harvard and Yale universities.
Protests in the capital of the republic are taking place against the backdrop of the adoption of a bill on foreign agents. On March 7, the Georgian parliament adopted the bill in the first reading, after which clashes between police and protesters began in the center of Tbilisi. Police officers used tear gas to disperse the demonstration.
Two drafts "On the transparency of foreign influence" and "On the registration of foreign agents" were submitted to the republic's parliament in February. According to the first version of the draft, it is proposed to assign the status of agents of foreign influence to non-governmental organizations and the media if more than 20% of their income comes from abroad. The second document refers to the assignment of such a status not only to the media and NGOs, but to legal entities and individuals.