Gérald Darmanin urges the prefects to issue more obligations to leave the territory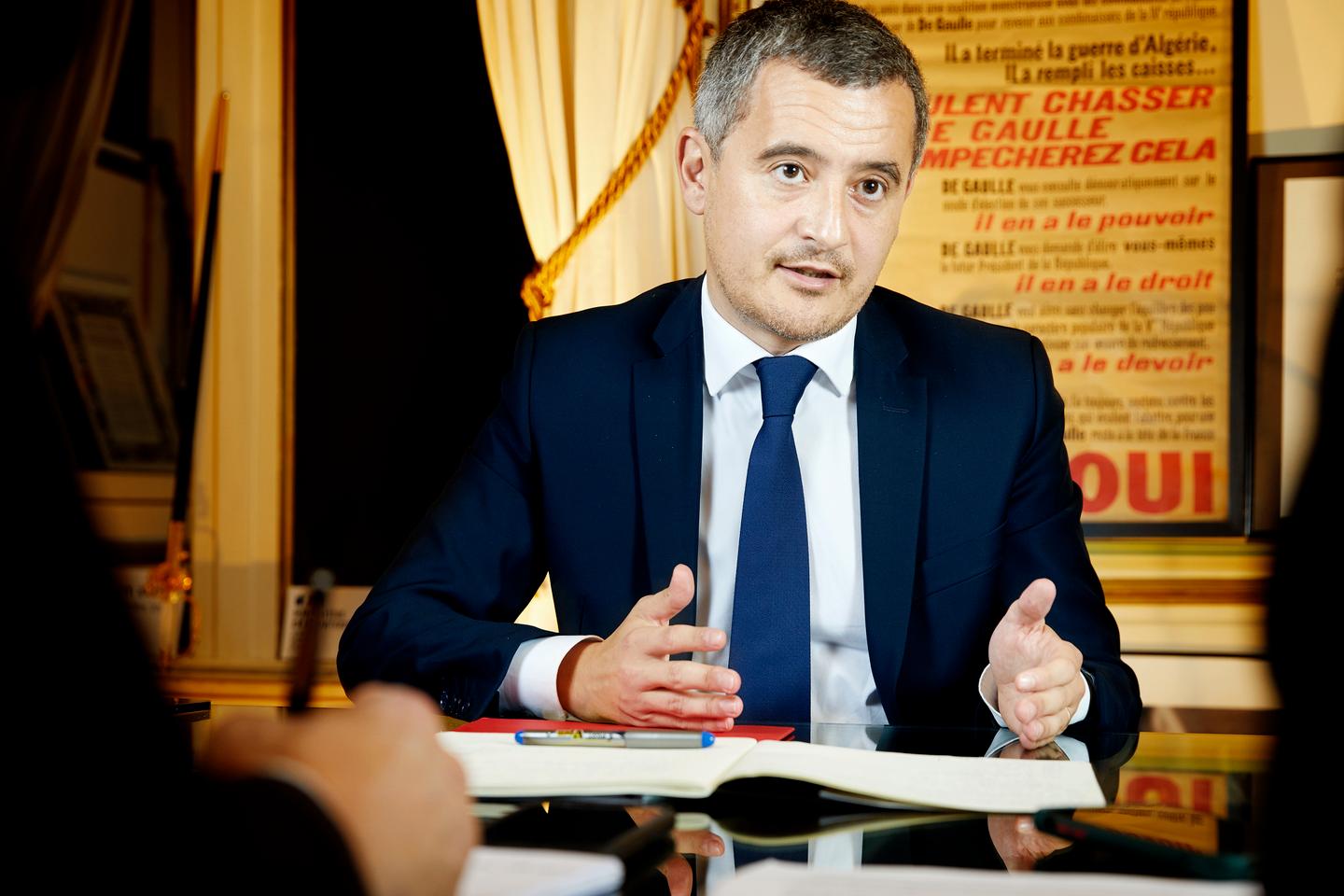 The instruction is annotated by hand. "Highly reported", is it written in the margin of the seven-page letter sent, Thursday, November 17, by the Minister of the Interior, Gérald Darmanin, to all the prefects. It lists a set of guidelines to improve the issuance and enforcement of obligations to leave French territory (OQTF).
This document is distributed ahead of the future immigration bill, one of the main objectives of which is to strengthen the expulsion of illegal immigrants. It intervenes, moreover, a month after the murder of a young girl, Lolawhose suspect is an Algerian national covered by an OQTF. A drama that fueled accusations of laxity and impotence on the right against the government while the OQTF execution rate is structurally low. It was 8.25% in 2021.
"I ask you to apply to all foreigners under OQTF the method used for monitoring delinquent foreigners"writes the minister, who opts for a hard approach whereas, until then, the efforts he required of his services were concentrated on foreigners presenting a threat of disturbing public order.
Detention or house arrest
Prefects are invited to issue OQTFs in a way "systematic" at "any foreigner in an irregular situation, either following an arrest or a refusal of a residence permit". The tenant of Place Beauvau announces imminent reforms "organizational and technical" so that prefects can take out OQTFs as soon as a residence permit expires. Enough to feed the machine to enact expulsion measures, even though France is one of the most active European countries in this area. In 2021, nearly 122,000 OQTFs were pronounced by the prefectures.
The Minister of the Interior also issued a few reminders of instructions to the prefects, encouraging them to take OQTFs as often as possible without a voluntary departure period (this is generally thirty days) or to match " as often as possible " the OQTF of a ban on returning to the territory. This measure lasts for a maximum of two years from the execution of an OQTF and prohibits the person from returning to the entire Schengen area. In 2021, regrets the minister, "only 54% of OQTFs without a return period were accompanied by a return ban". Mr. Darmanin also requests registration "systematic" persons under OQTF to the file of wanted persons.
You have 39.51% of this article left to read. The following is for subscribers only.