Géraldine Maillet speaks about the presence of conspirators in "TPMP"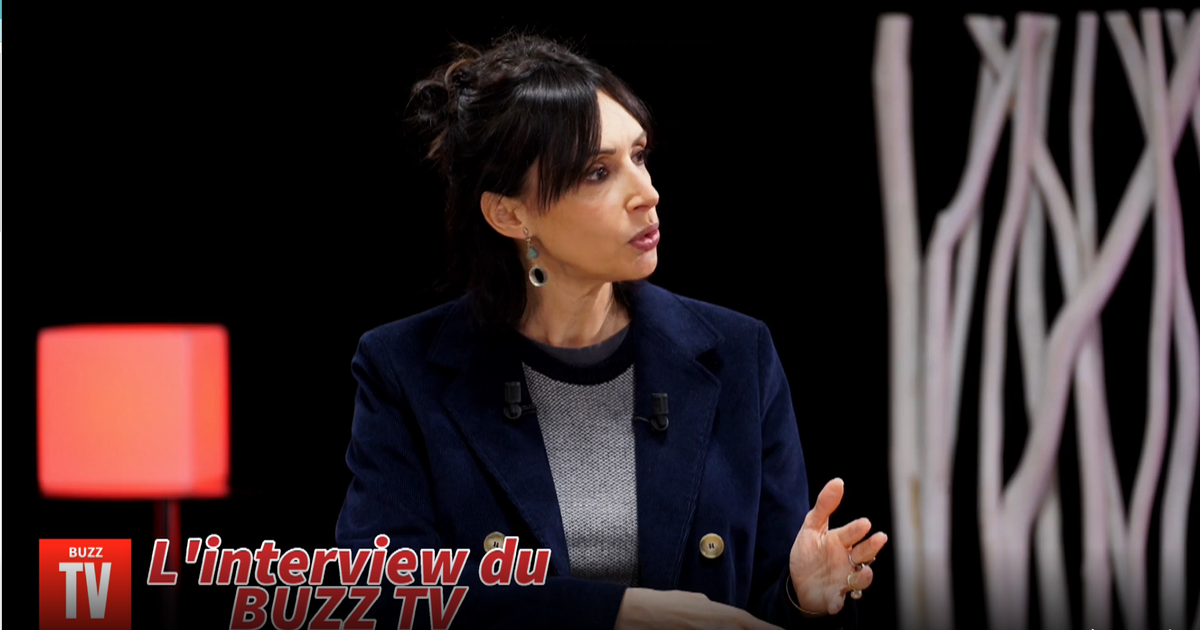 FIGARO LIVE – Guest of "Buzz TV", the columnist and co-author of the book 125 and thousands returned to the controversies that abound around Cyril Hanouna's talk show.
Television and writing, same job? For Géraldine Maillet, yes. The two prisms would be complementary. " "TPMP" gives its opinion on social facts, it is the same for a book. We take a look at the world"notes the guest of "Buzz TV" who "refuses to be put in a box". "I am free to move from one to the other while keeping the same authenticity"precise "the writer rather than writer".
If Géraldine Maillet has a lot to say about "Touche pas à mon poste", she came above all to talk about the collective work 125 and thousandsthought and designed by Sarah Barukh. Every two and a half days, a woman is killed by her boyfriend or ex-boyfriend. A statistic that boils down to the chilling figure of 125 feminicides each year in France. The instigator of the project, herself a former victim of domestic violence by her ex-husband and father of her child, appealed to 125 "pen holder" For "embody these deceased". "We give them flesh when they are corpses"image bluntly Géraldine Maillet.
Read alsoGéraldine Maillet, the lesson in elegance of "Touche pas à mon poste"
The writer, who already has 19 books to his credit, has drawn the portrait of Savannah Torrenti. A 23-year-old Corsican woman killed under the blows of her jealous ex-partner. For this, she received from Sarah Barukh press clippings recounting the tragedy and an audio recording of Mylène, the mother of the victim. "It is poignant work. We feel both immodest but also in the urgency of seizing this story"says Géraldine Maillet who hopes that this book "will serve all women".



"You must not be resentful in 'Touche pas à mon poste'"

Géraldine Maillet on the reaction to adopt in "TPMP"
Among the 125 authors, her best friend Valérie Bénaïm, Julie GayetValérie Trierweiler or even Marlene Schiappa. "The cause is so much above our little egos, our little jealousies, pettiness and personal stories. That's wonderful", she points out. On the other hand, the columnist of "TPMP" regrets that some women refuse to come and talk about the book on the talk show where she responds daily. "I would like Marlène Schiappa to come to "Do not touch My TV". Others have refused to come and carry the work and that is not good. It's even a mistake." she insists.