Germany "disappointed" with the draw, says Flick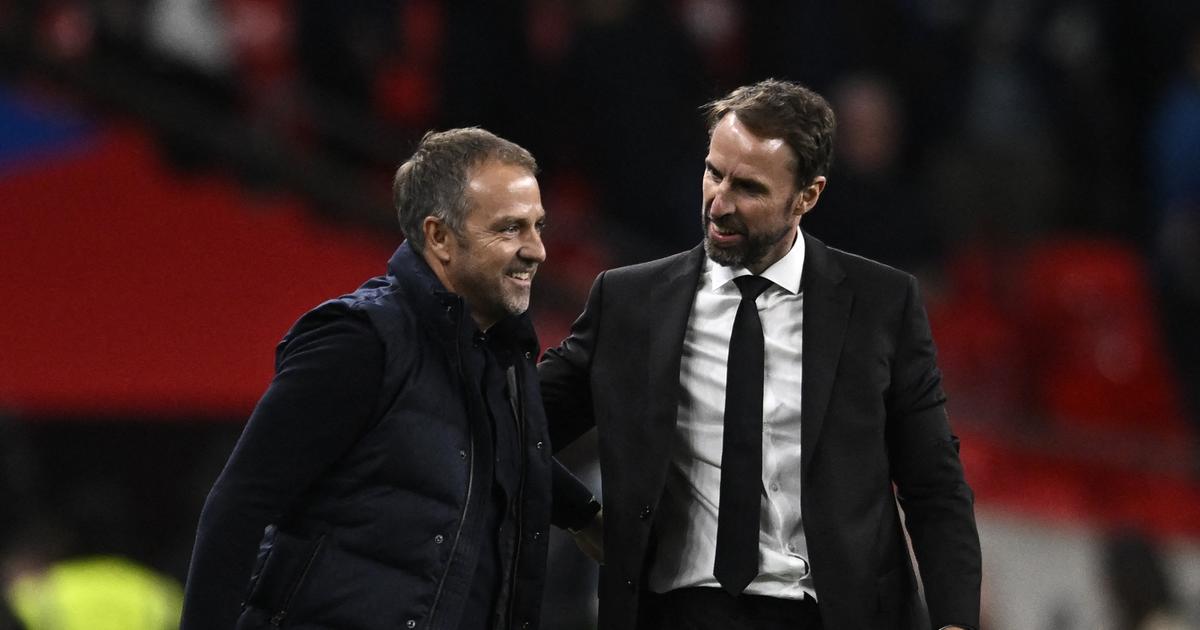 After a spectacular match, the Nationalmannschaft conceded a draw (3-3) against England while the Germans led 2-0.
Hansi Flick said he was disappointed with his team's draw against England in the Nations League (3-3):
"We are disappointed (to go 3-3) because we led 2-0. In the second half there are 20 minutes where we played very well football and we led in a deserved way. But we collapsed shortly after the 2-1 goal and that shouldn't happen to us. It's something that needs to be sorted out. But there were a lot of positive things in this match and in particular to come back from 3-2 to 3-3. (On these two matches) I am rather positive, the match against Hungary is a bit special because we conceded a goal on an action or we defended badly. As for the defense, we have to improve, especially on the automatisms. But today, we have already seen progress. It's a step forward and we also created chances, we won one-on-ones and created spaces. You need conviction when you enter the matches and we will still work".