Germany will send 14 Leopard 2 tanks to Ukraine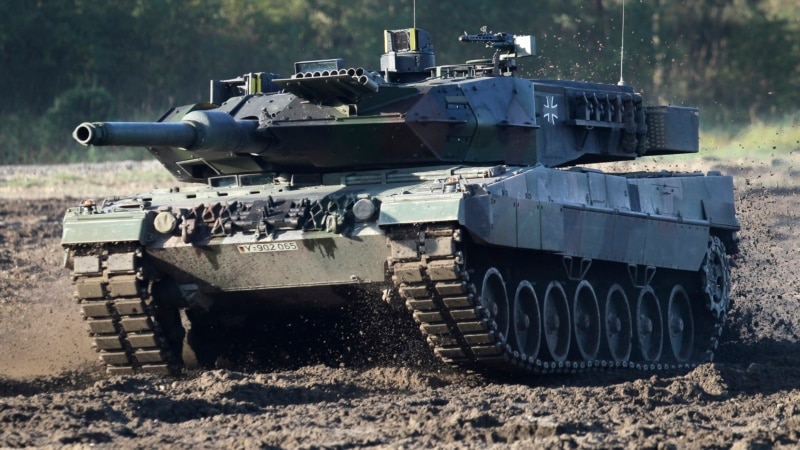 Germany will transfer 14 Leopard 2 A6 tanks to Ukraine and allow re-export from other countries. This was stated by the official representative of the German government, Steffen Hebestreit. Berlin together with partners is going to quickly form two tank battalions for Ukraine.
Poland, the Netherlands and Spain previously announced their readiness to hand over part of the Leopard tanks from their reserves to the Ukrainian army, however, they could not do so without the permission of Germany, the country that produces this equipment. On January 20, at the Ramstein air base of the United States, Ukraine's allies did not agree on the supply of Western tanks of the Armed Forces. It was reported that Berlin did not make a decision on "Leopards" at that time.
This provoked criticism from Kyiv's European allies. Thus, the foreign ministers of the Baltic countries called on the German authorities to immediately provide Ukraine with tanks in order to "stop Russian aggression" and "restore peace in Europe." The Prime Minister of Poland, Mateusz Morawiecki, stated that in the event if the German government does not decide on the transfer of Leopard 2 tanks to Ukraine, Warsaw will form a "small coalition" of countries that will provide Kyiv with "modern equipment" and "modern tanks" from its own arsenals.
On January 24, the mass media reported that German Chancellor Olaf Scholz decided to send one company of Leopard tanks to Kyiv and allow other countries to re-export this equipment. The Wall Street Journal reported with reference to sources that the administration of US President Joe Biden is inclined to supply Ukraine with M1 Abrams tanks. The newspaper reports that the deliveries may be part of a deal with Berlin, which provides for permission to send "Leopards" to Ukraine. Sky News Arabia reports that it is about 10 American-made tanks, Politico reports about 30 machines.
According to the Oryx research project, Ukraine has lost at least 449 tanks since February last year. The Ukrainian army invited hundreds of modern tanks from Western countries. On January 20, the head of the Pentagon, Lloyd Austin, called on the allies to accelerate the delivery of equipment for the planned, according to him, spring offensive of the Ukrainian army.