Ginola angry after the elimination of PSG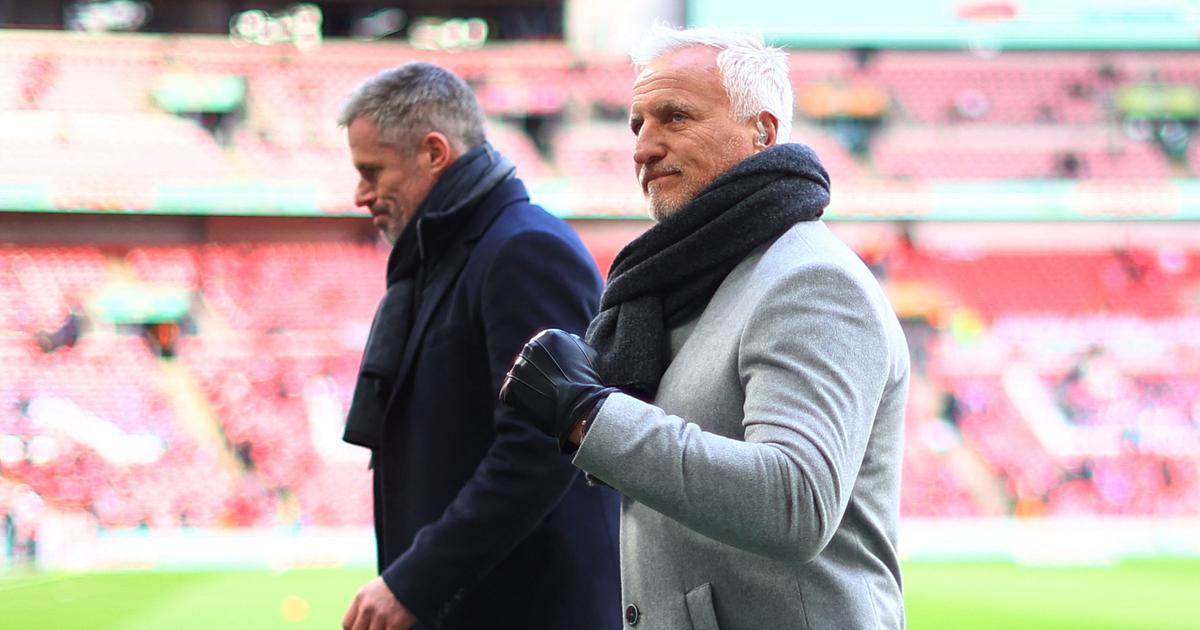 The Canal + consultant, former idol of the Parc des Princes, was not kind to Paris SG.
Winner of the 1993 Coupe des Coupes with Paris SG, David Ginola remains a club legend. So when he speaks, fans listen and those nostalgic for a bygone era join. Or revolt. A choice. Wednesday evening, on the set of Canal +, "El Magnifico" (his nickname when he was a player) did not hide when revealing the bottom of his thought after Parisian elimination against Bayern Munich (2-0) from the 8th finals.
" I am disgustedhe advances, jaw clenched, glare. We end a match like that with disappointments, which are due to a lack of commitment and clear investment. There has been a problem for years. There is a real problem. There are players in this team… I'm not going to shoot the ambulance. How can we set up a project to win the C1 and have so little bench depth? We must live up to these ambitions. In midfield, PSG is not up to par. Vitinha is not up to par. Neither does Messi. You have to build a team and not add talents. PSG is the most important, who cares about the players. A barely disguised criticism of the Parisian management and Luis Campos, President Al-Khelaïfi's adviser since last summer.
Read alsoBayern superiority, 'stupid mistake', personal future… Galtier's words after PSG elimination

Bayern played as a team, with a club spirit and we don't yet have this club culture. This pride is lacking at PSG. This bling-bling policy is outdated

Relaunched on the shortcomings of PSG on Wednesday evening, with too short a workforce, individuals (Mbappé, Messi, Verratti …) not at the expected level, and a lack of realism, David Ginola believes that mistakes have been made. " The difference is made on details at this levelhe believes. Marco Verratti (fault on the opening of the Bavarian score)? He's a good player but he lacks something. He must be much more present and barker in complicated moments. Barking does not mean bitching at the referee. We are not going to shoot him because it is a collective elimination. But to play Marquinhos who is injured, Hakimi who has been a shadow of himself for non-sporting reasons….»
Finally, on the project of the Parisian club, eliminated in the round of 16 for the 5th time in seven seasons in the Champions League, Ginola has his own idea. " Bayern played as a team, with a club spirit and we don't yet have this club culturemocks the former French international. This pride is lacking at PSG. This bling-bling policy is outdated »