Giroud in the legend, and he does not want to "stop there"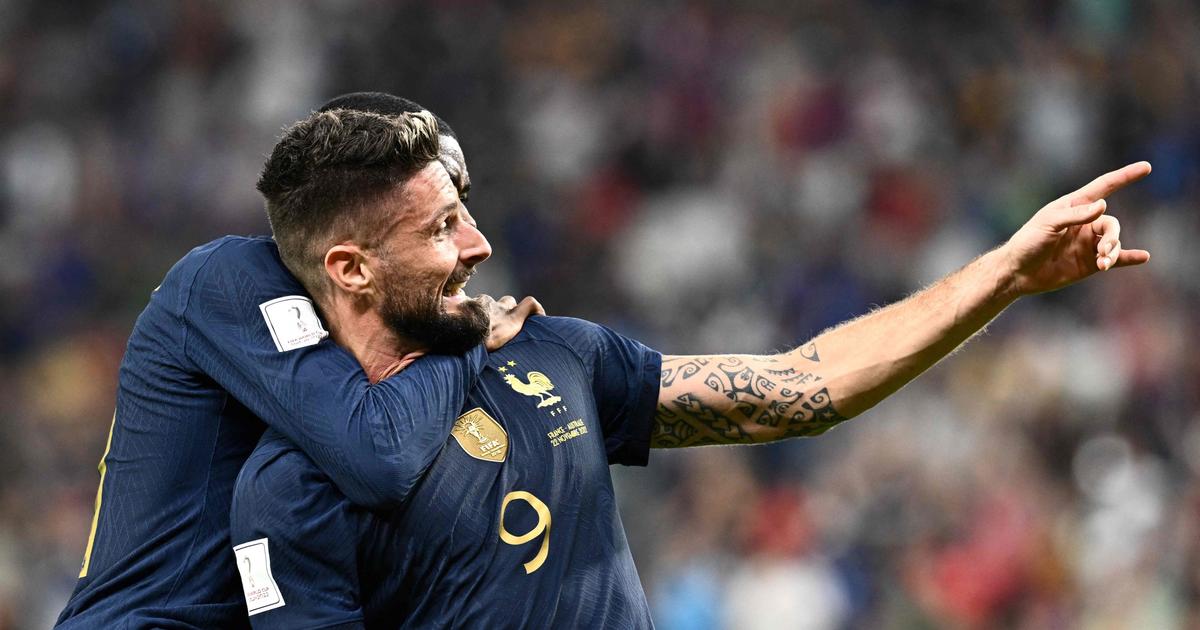 Author of a double against Australia, Olivier Giroud now sits alongside Thierry Henry (51 goals) in the ranking of the top scorers in the selection.
Olivier Giroud left his mark on the history of the French team a little more by joining Thierry Henry at the top of the ranking of the best of the French team. The 38-year-old striker, who honored his 115th selection in the jersey struck by the rooster on Tuesday evening, scored twice against Australia which allows him to come back up to the former Gunner. "It is an immense pride to be able to equal Titi (Henry, Editor's note)who is a legend of French football and I hope not to stop there", reacted the AC Milan player at the microphone of TF1.
Giroud first allowed the Blues to take the advantage in the 36th minute of play (2-1) before worsening the mark in the 71st, with a header, one of his specialties, to bring the score to 4- 1. Thanks to its leading striker, the Blues have successfully entered the Qatari World Cup.
Giroud, who started his career in the selection eleven years ago, in 2011, therefore has two matches ahead of him, at least (if Didier Deschamps starts him in the last two meetings of the group phase), to ensure, alone, the first place of these tricolor scorers. With what makes its strength according to him: "I never gave up, never gave up. I wrote a biography called "Always Believe". It was not to give up after the Euro. There are bound to be difficult moments in a career. We had to get back to work. Only hard work and humility pay off.»
World Cup: who are the top scorers in the history of the Blues?
SEE ALSO – World Cup: France-Australia, follow the pre-match live