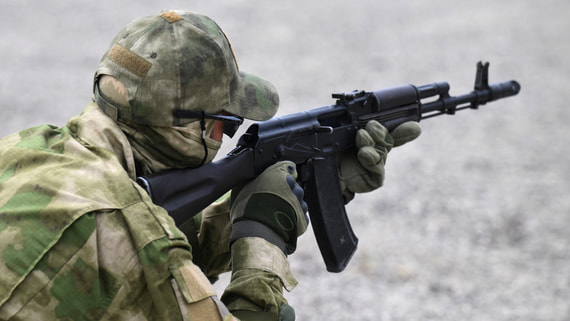 The Belgorod region has seven territorial defense battalions along the border with Ukraine, the authorities are working on a legal basis for arming them. This was stated by the governor of the region Vyacheslav Gladkov, answering questions from residents during a live broadcast.
One of the citizens asked Gladkov if there were such detachments in the Belgorod region and what functions they performed.
"We have them. Almost 3,000 people, seven battalions along the border, have been training since November last year… In accordance with the current legislation, the issue of weapons has not yet been resolved… We are now looking for a legal basis to repulse the enemy if necessary," the governor replied.
According to Gladkov, the solution of this issue would be correct in view of the attack of Ukrainian saboteurs on the region on May 22, but it is necessary to act only within the framework of the law. At the same time, the fighters who have been training since November were given uniforms and equipment, they are "combat-ready units," he added.
On May 22, a Ukrainian DRG entered Russia through the Kozinka international checkpoint in the Belgorod Region. During the counter-terrorist operation (the CTO regime was introduced in the region later that day), the enemy was blocked and defeated by air and artillery strikes, as well as by the active actions of border guards, Defense Minister Sergei Shoigu reported. The remnants of the militants were forced into the territory of Ukraine and liquidated, he said. According to Shoigu, more than 70 saboteurs were killed.