goats at work weeding the Trouée d'Arenberg with a view to Paris-Roubaix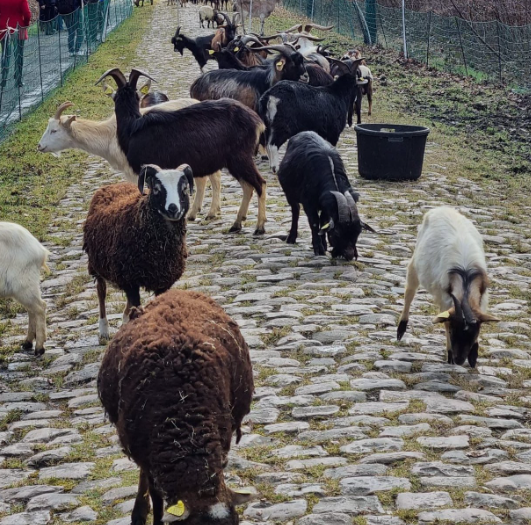 The Paris-Roubaix race management uses a unique system to prepare the route for the next edition as well as possible.
Thierry Gouvenou, race director, had, without laughing, mentioned the idea in 2022: using sheep to weed the precious and legendary Trouée d'Arenberg which gives impetus to Paris-Roubaix and spreads the thrill to runners, spectators and television viewers. ("We want to try this operation. We feel that we are being overtaken by the push of the grass and, if we do nothing, we cannot make the race pass.he summed up at Ouest-France.
About forty goats and sheep have been working for a few days to weed the 2,300 meters of cobblestones of the most famous passage of the "Queen of the classics". The name of the mission: the goats of hope.
The candidates for the legendary pavement which rewards the winner of Paris-Roubaix have an appointment on April 9.