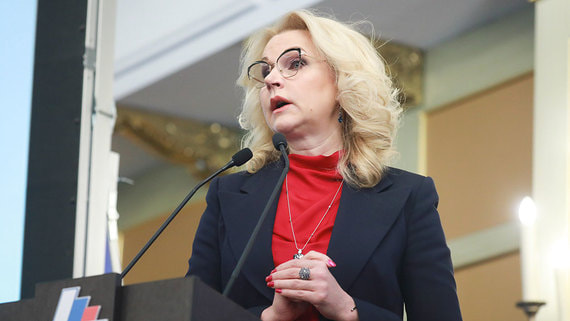 In Russia, a register of citizens in need will be launched next year, Deputy Prime Minister Tatyana Golikova said at the final board of the Ministry of Labor. The event was broadcast on the agency's page on VKontakte.
"The biggest challenge that I believe we face in 2023, in terms of preparing and launching from January 1, 2024, is the register of citizens in need," she said.
The deadline for the implementation of this project has already been postponed, the vice-premier pointed out, since other institutions had to be created first to launch it. The Federal Tax Service, the Ministry of Internal Affairs and other departments will take part in the creation of the register.
During her speech, the Deputy Prime Minister also announced the increase in the minimum wage (minimum wage) in the Russian Federation at a faster pace in subsequent years. According to Golikova, nine regions of Russia did not achieve poverty reduction indicators at the end of last year.
At the end of March, Golikova reported that the target value of poverty reduction for 2022 was 10.8%, and for 2023 – a share of 10.1%. At a meeting of Russian President Vladimir Putin with deputy prime ministers, Golikova said that in the five years since 2017, 3.6 million Russians have raised their incomes to above the subsistence level and overcome the poverty threshold.
On March 6, a draft law on raising the minimum wage by 3,000 rubles was submitted to the State Duma. from January 1, 2024. In the financial and economic justification of the project, it is indicated that the increase in the minimum wage for public sector employees will cost an additional 18.5 billion rubles. in 2024. In January, Putin instructed the government in 2023 to ensure the increase in the minimum wage "outpacing the rate of inflation and the growth of the average monthly wage in the country."