"Grain deal" extended. Ukraine claims that for 120 days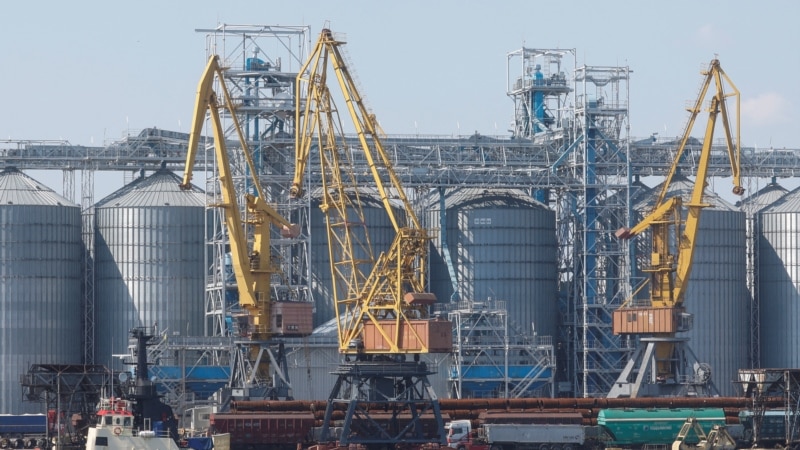 The so-called Black Sea grain initiative, which expired today, has been extended. This is stated in the statement issued on Saturday by the representative of the UN Secretary General, Stephane Dujarric.
The so-called grain deal, concluded last summer with the participation of Russia, Ukraine, Turkey and the UN, allows the export of food products and fertilizers from several Ukrainian ports – despite the ongoing war and restrictions on navigation in the Black Sea. The UN emphasizes that the implementation of this initiative "helped reduce world food prices and stabilize markets", and had a particularly positive impact on the poorest countries.
Turkish President Recep Erdogan also announced the extension of the deal.
The Minister of Infrastructure of Ukraine Oleksandr Kubrakov wrote on Twitter that the agreement was extended for 120 days – for the same period as during the first extension in the fall.
The Ministry of Foreign Affairs of Russia, however, previously stated that they were ready to extend it for only 60 days. Skeptical assessments of the "grain deal" were heard in Moscow – it was argued that it is not fully implemented, since the export of food and fertilizers from Russia continues to face restrictions. At the same time, supplies of food and fertilizer were not subject to sanctions, but there are difficulties with insurance and financial support for the export of cargo from Russian ports.
The UN statement does not say how long the agreement was extended, and the Ministry of Foreign Affairs of Russia has not yet made a statement.
The agreement, known as the Black Sea Grain Initiative, was concluded separately by Russia and Ukraine with the UN and Turkey in Istanbul last July. It provides a mechanism for the export of grain and other food products from Ukrainian ports. Until July, after Russia's February invasion of Ukraine, the ports of Ukraine were completely blocked, the UN and many countries declared that the blockade of food exports from the country could lead to global consequences, up to famine in the poorest countries.