group, player, coach, date… all about the team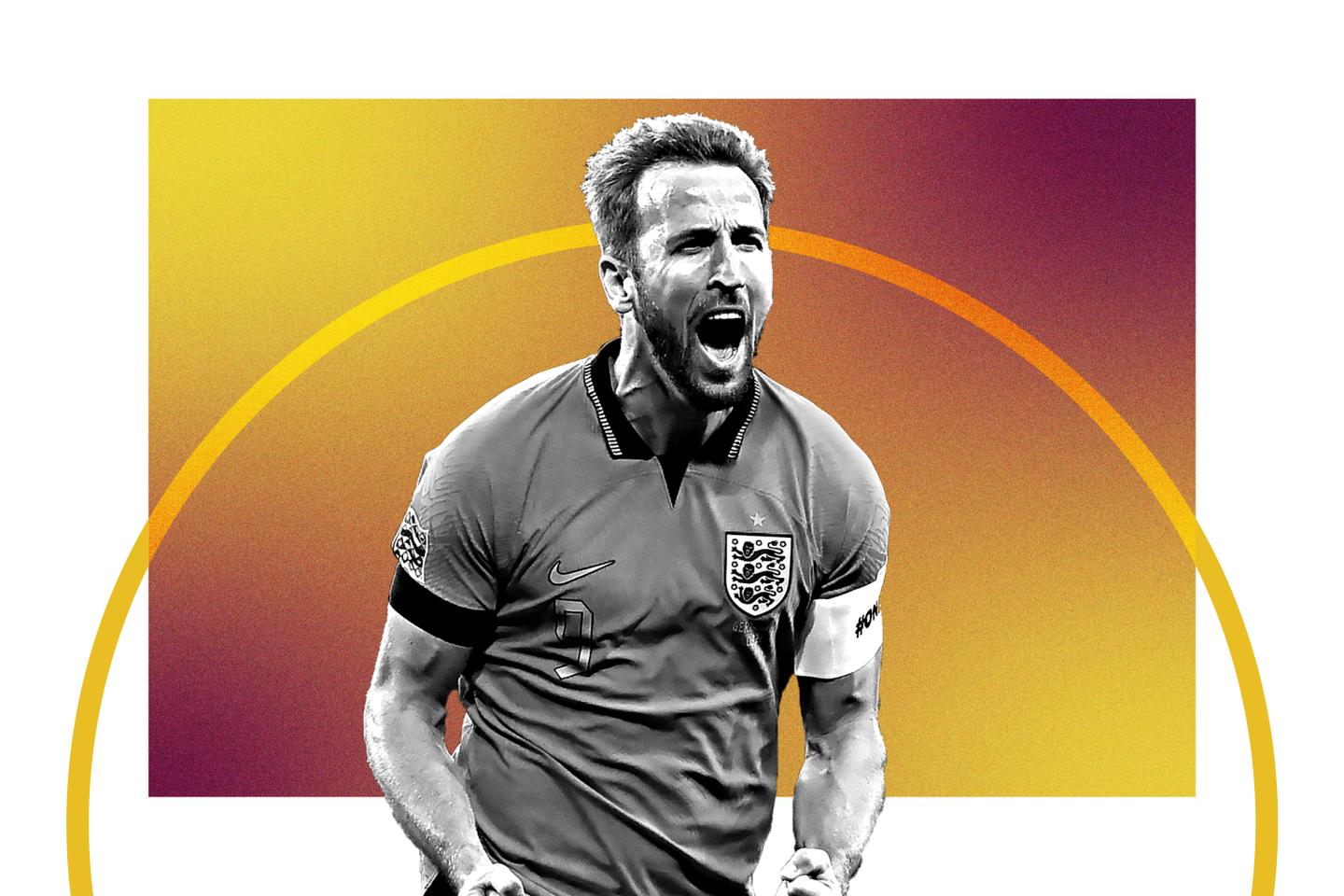 Calendar (French time) in group B
November 21: England-Iran, at the Khalifa International Stadium (2 p.m., BeIN Sports 1)
November 25: England – United States, at Al-Bayt Stadium (8 p.m., TF1, BeIN Sports 1)
November 29: England-Wales, at the Ahmed-Ben-Ali stadium (8 p.m., TF1, BeIN Sports 1)
Their nickname: the Three Lions. Looking closely at the English jersey, you will see these "three lions" on their crest. They are also found on the royal coat of arms of the Plantagenet dynasty. Because, yes, these three beasts are well linked to a crowned head story. This is Richard I.er (1157-1199), known as "Richard the Lionheart", who decided to make it the coat of arms of England.
The group of 26:
Goalkeepers: Jordan Pickford, Nick Pope, Aaron Ramsdale.
Defenders: Trent Alexander-Arnold, Conor Coady, Eric Dier, Harry Maguire, John Stones, Luke Shaw, Kieran Trippier, Kyle Walker, Ben White.
Midfielders: Jude Bellingham, Conor Gallagher, Jordan Henderson, Mason Mount, Kalvin Phillips, Declan Rice, Phil Foden, James Maddison.
Forwards: Jack Grealish, Harry Kane, Marcus Rashford, Bukayo Saka, Raheem Sterling, Callum Wilson.
Better Qatar than never: the English still live with the – old – memory of their victory at the 1966 World Cup, which they organized at home. In 2018, they thought they would reconnect with this glorious past, but came up against Croatia in the semi-finals (2-1, after extra time). In Qatar, England will play its sixteenth World Cup: it missed qualification in 1974, 1978 and 1994 and shunned the first three editions until its first participation in 1950.
The coach: Since 2016, it is Gareth Southgate, 53 years old, who occupies this position, one of the most sensitive in England, all professional branches combined. Initially a simple interim after the hasty departure of Sam Allardyce, cited in a corruption case, Southgate finally imposed itself thanks to results that the country no longer even dared to hope for, in particular a place of finalist of the Euro in 2021 (loss to Italy on penalties). Be careful not to confuse it with its official look-alike, a certain Neil, originally from Surrey, who also wore the vest wonderfully well during the last 2018 World Cup (we even met him in a Moscow metro).
Summary note from the cabinet Le Monde
The strong points. Semi-finalists of the World Cup in Russia in 2018, finalists of the Euro in 2021 in front of their public, in Wembley stadium, in London, the English have been there during the last major international competitions, in particular worn by a generation brilliant young players, like Phil Foden or Mason Mount, who gain experience season after season. They also got their ticket to Qatar with a flattering record during the qualifying phase: 8 wins and 2 draws. And if it was finally the right one?
The weak spots. The English do not arrive serenely in Qatar, like their much maligned defender, Harry Maguire. In September, they suffered the minor humiliation of relegation to League B of the League of Nations after, in particular, two defeats, in June, against Hungary (1-0 then 0-4 at home). Followed – very – closely by the country's popular press and a whole battalion of columnists and consultants who are never stingy with good words, the Three Lions, including Jack Grealish, have sometimes lost their calm. What if it wasn't the right one yet?
🗣️ "Hey [Graeme Souness] has a lot of stuff to say, I don't know what it is or what problem he's got. When I signed… https://t.co/3H2yMSgKIr
The firm's rating (out of 5): 4. The English will be able to rely in Qatar on a team whose structure is rather solid, which has already proven itself at a high level and has been flirting with final victory for a few tournaments. They are the subject of huge expectation in England and should dominate their group, even if they will have interesting oppositions from a historical point of view – and fraternal – with the Americans, then the Welsh, in the last match of group A, the 29 november. Behind big favorites Brazil, England can look eye to eye at teams like Germany, Spain and France.
Keep an eye on him. At 29, Harry Kane is the captain and star scorer of the Three Lions. Top scorer in the 2018 World Cup (6 goals), he was also the most prolific in the Premier League in 2016, 2017 and 2021. After an air gap at the end of the Jose Mourinho era at Tottenham, he regained his efficiency in club this year, well revived by his trainer, the Italian Antonio Conte. Third top scorer in the history of the Three Lions with 48 goals – as many as Garry Lineker – he is able to overtake, during this World Cup, Bobby Charlton (49) and even Wayne Rooney (53).
Imagine Arsene… that in 1897 William Foulke was selected as goalkeeper for the England team for a single match against Wales. Considered football's first star, Foulke was hugely popular in the country, for good and bad reasons. Indeed, the weight of this colossus of 1.93 meters is estimated at nearly 150 kilos. Spotted in a small village team, Blackwell Miners Welfare FC, he then joined Sheffield United, with whom he was champion in 1898. Foulke is also famous for his strong character. In 1902, he attacked the referee of the Cup final after the match, because of the validation of a contentious goal. Foulke died of cirrhosis and penniless at age 42, in 1916.
Quiz
If you have decided to boycott…
Know that Abba, finally the holograms of the members of the famous Swedish group, is in concert at the Abba Arena in London every Monday, Thursday, Friday, Saturday and Sunday, including during the period of the World Cup. It seems that it's bluffing and that the risk of defeat at the end is very limited.