group, player, coach, date… all about the team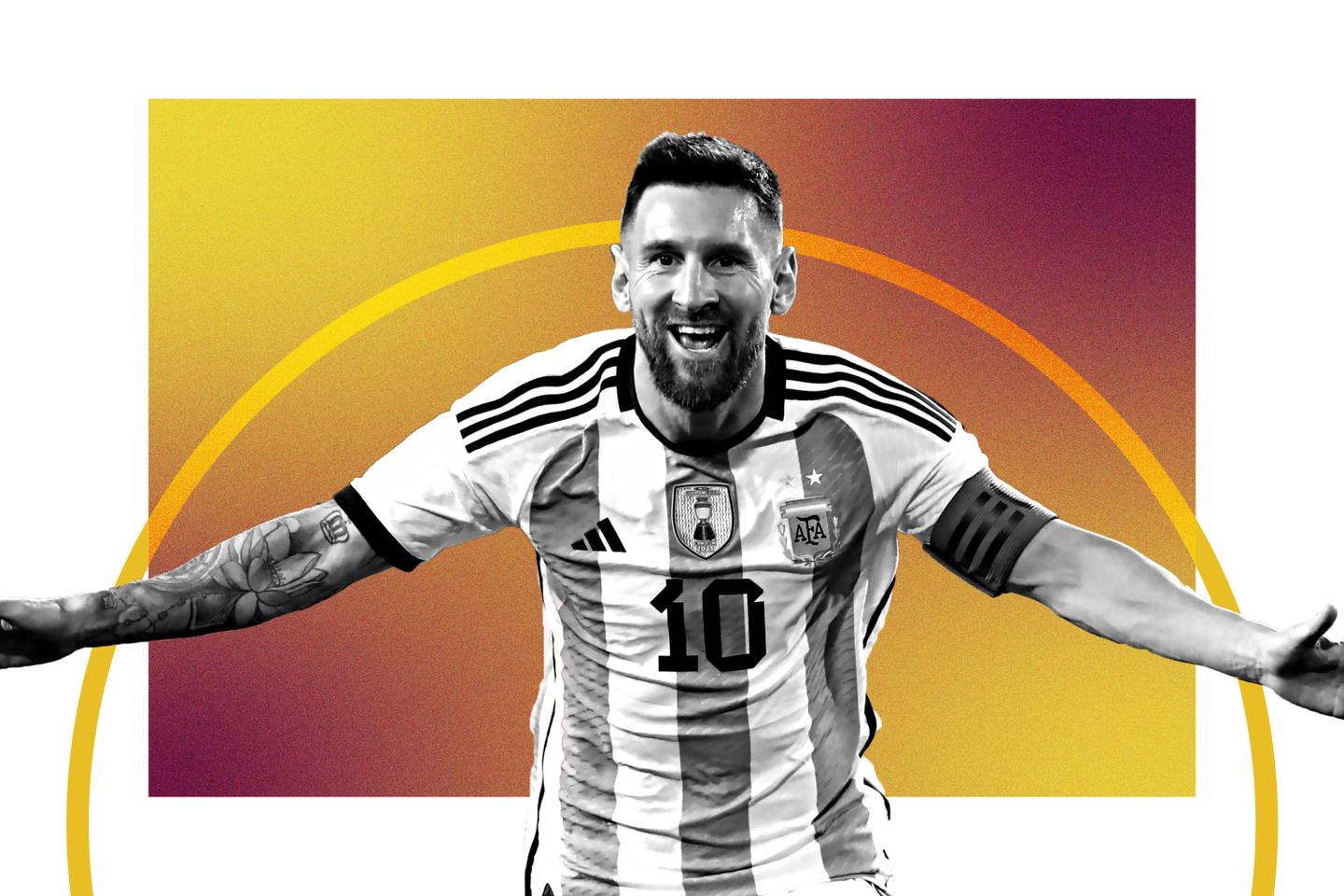 Calendar (French time) in group C
November 22: Argentina-Saudi Arabia at the Lusail stadium (11 a.m., BeIN Sports)
November 26: Argentina-Mexico, at the Lusail stadium (8 p.m., TF1, BeIN Sports)
November 30: Poland-Argentina, at Stade 974 (8 p.m., TF1, BeIN Sports)
Their nickname: the Albiceleste. The Argentinians have decided to make it almost as simple as the French. We call the Blues "the Blues", because they play – most often – in blue. And we call the Argentine team the Albiceleste because their shirts are white (albusin Latin) and sky blue (celestial).
The group of 26:
Goalkeepers: Franco Armani, Emiliano Martinez, Geronimo Rulli.
Defenders: Gonzalo Montiel, Nahuel Molina, German Pezzella, Cristian Romero, Nicolas Otamendi, Lisandro Martinez, Nicolas Tagliafico, Juan Foyth.
Midfielders: Leandro Paredes, Guido Rodriguez, Enzo Fernandez, Rodrigo De Paul, Exequiel Palacios, Alejandro Gomez, Marcos Acuña, Alexis Mac Allister.
Forwards: Paulo Dybala, Lionel Messi, Angel Di Maria, Nicolas Gonzalez, Joaquin Correa, Lautaro Martinez, Julian Alvarez.
Better Qatar than never: like the France team, the Albiceleste has two stars on its shirt, for its coronations at the 1978 and 1986 World Cups. The Argentinians have also participated in three finals, in 1930, 1990 and 2014. On four occasions, they reached the quarter-finals (1966, 1998, 2006 and 2010). In 2018, in Russia, for our greatest pleasure, Lionel Messi and his partners were stopped in the round of 16 by the Blues and the fabulous volley of Benjamin Pavard. Come on, for fun, we'll give it a 1,247e time…
The coach: like many of his colleagues, Lionel Scaloni, former midfielder including La Coruña (1998-2006) and Lazio Rome (2007-2013), took the lead in the selection starting with an interim. At the beginning of August 2018, Scaloni, then coach of the Albiceleste version under 17, was called up to temporarily replace Jorge Sampaoli, ousted after the World Cup in Russia… and the famous goal of Pavard (that we suggest you watch here a 1,248e times, but, for a change, in English). Then, in November of the same year, the interim was transformed into a less precarious CDD. Thanks to his good results, Scaloni now has the full confidence of the president of his federation, who has already extended his contract until the 2026 World Cup.
Me enorgullece contarles que hemos arreglado la continuidad de Lionel Scaloni como DT de Argentina hasta el mundial… https://t.co/RmGo71WpYr
Summary note from the cabinet Le Monde
The strong points : he has never won the World Cup and, given his last season at PSG, we could not imagine for a second that he would win it this year. Yes, but Lionel Messi has resurrected. The top scorer in the history of Albiceleste (91 goals) is having an excellent start to the season in Ligue 1: 7 goals and 10 assists.
At his side, Lautaro Martinez stacks the goals with Inter Milan: 21 in Serie A during the last exercise, already 7 this season. In midfield, Giovani Lo Celso (Villareal) brings a passing quality that could fuel the duo. As goalkeeper, thanks to his excellent Copa America, Emiliano Martinez (Aston Villa) won.
The weak spots : a selection of this level does not have many obvious weaknesses. Some elements of the Argentine selection are perhaps a bit old. At 34, if Angel Di Maria (Juventus) was still irresistible, PSG would probably have kept him. In central defense, alongside Nicolas Otamendi, 34, who does not start at Inter Milan, the coach often hesitates between the youngest Cristian Romero (Tottenham) and Lisandro Martinez (Manchester United), or the thirties German Pezzella (Betis Sevilla). In the middle of the field, Leandro Paredes suffers at Juventus Turin, often injured.
The rating of the firm (out of 5): 4. It is an understatement to say that Argentina arrives in Qatar in a good dynamic. Lionel Messi and his partners are undefeated for 35 games (26 wins and 9 draws), a series that began in 2019 and at the heart of which the Albiceleste won the 2021 Copa America. Italy's record (37 games without defeat between 2018 and 2021) is not very far away.
Composed of experienced players playing in the biggest clubs, strong from a recent continental title and most certainly driven by the desire to offer Messi the only line that is missing from his immense record, the Albiceleste is part of favorites in the competition, perhaps a notch behind its great Brazilian rival.
Keep an eye on him: Lionel Messi, sure ! Present in the Argentina team since 2005, the Paris Saint-Germain striker also accumulates records with the Albiceleste, of which he is the most capped player (165 caps before the start of the tournament) and the top scorer (91 goals). , far ahead of Gabriel Batistuta (54 goals in 78 appearances). In Qatar, the child of Rosario is playing his fifth World Cup.
Imagine Arsene…
… that, for the first time at the World Cup in Qatar, the Argentinians' away jersey will be purple, in order to convey a message in favor of gender equality. This is not the only originality of this new outfit. According to the (three-stripe) outfitter who made the jersey, it's also eco-friendly, as it was designed with yarn that contains 50% plastic waste recovered before potentially polluting the oceans.
Quiz
If you have decided to boycott…
Patagonia is beautiful, but it's far. Know that there is, in Savoie, a town called Argentina. This village of 955 inhabitants is located 326 meters above sea level, and nearby you will find a wooded terrain climbing up to 2,696 meters. It would be quite surprising if, on an area of ​​28 square kilometres, there was not a good mushroom spot. At this time of year, what could be better than a nice pan-fried chanterelle mushroom? And if, unfortunately, you come back empty-handed, don't hesitate to take a walk at local producers of jams, honey and herbal teas.