Guerbet accelerates its conquest of the United States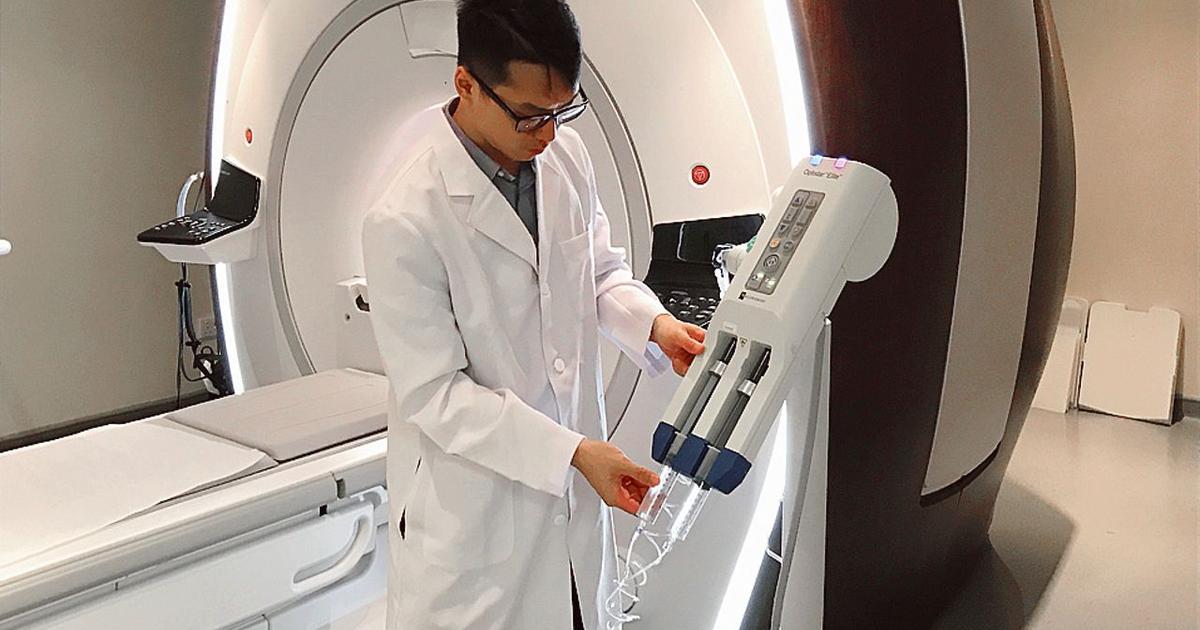 ANALYSIS - The French champion of medical imaging launches a safer contrast product for MRIs.
It is an essential liquid for MRI examinations. Injected into the body, the contrast product opacifies elements of the body to make them visible on the images recorded during the examination. The French company Guerbet has just obtained the green light from the FDA, the American health authority, for the marketing of a new innovative contrast product, Elucirem, which requires half as much gadolinium.
An asset, while this metal, which is part of the rare earths, in some cases causes slight side effects (nausea, headaches, dizziness, etc.). Reducing the dose of gadolinium is part of the recommendations of health authorities as well as learned radiology societies. "We are achieving the same image quality and with significant patient benefit, rejoices David Hale, CEO of Guerbet. There had been no major innovation in this market for thirty years. And it was already Guerbet at the time."
higher price
It has been nine years since the French company…