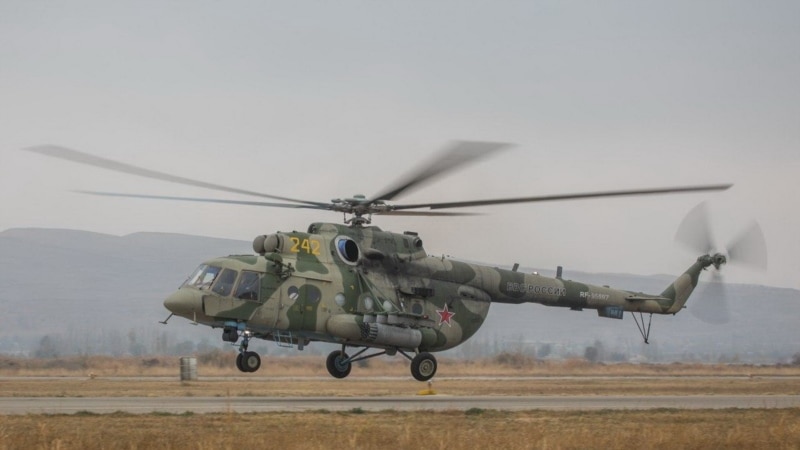 The Main Intelligence Directorate of Ukraine (GUR) published a documentary film about the Russian pilot Maksym Kuzminov, who in August flew to Ukraine across the front line and handed over the Mi-8 military helicopter to the Ukrainian Armed Forces. His name is mentioned in the credits of the film about the special operation of the GUR called "Sinitsa".
According to Ukrainian intelligence, the 28-year-old captain of the Russian Armed Forces, Mi-8 helicopter commander Maksym Kuzminov served in the 319th separate helicopter regiment with a permanent deployment point in the Primorsky Krai.
In the film, he said that he himself contacted representatives of the Ukrainian intelligence. He was offered security guarantees, new documents and remuneration, after that the development of a flight plan across the front line began.
According to the Russian military, when he realized that he was near the border of Ukraine, he flew over it "at an extremely low altitude in radio silence mode. No one knew what was wrong with me. Probably, on the 3-4th day, no one understood what had happened. I flew successfully landed," says Kuzminov in the film.
On August 23, the Main Directorate of Intelligence reported that a Russian Mi-8 helicopter had landed in Ukraine.
The head of the department, Kirill Budanov, said in the documentary that GUR convinced Kuzminov to fly to Ukraine and hand over the Mi-8 helicopter. Two crew members, who did not know what was happening, were killed when they tried to hide. According to Budanov, all relatives of Kuzminov were helped to leave Russia before the operation.
In the film, Kuzminov urged his Russian colleagues to follow his example. He calls what is happening a genocide of the Ukrainian and Russian peoples and says that he does not want to contribute to these crimes. "Ukraine will definitely win this war simply because the people rallied very much… No one wants this war. When Ukraine wins is only a matter of time," Kuzminov says in the film published by the Main Intelligence Directorate of Ukraine.