Gustaf, the new rock sensation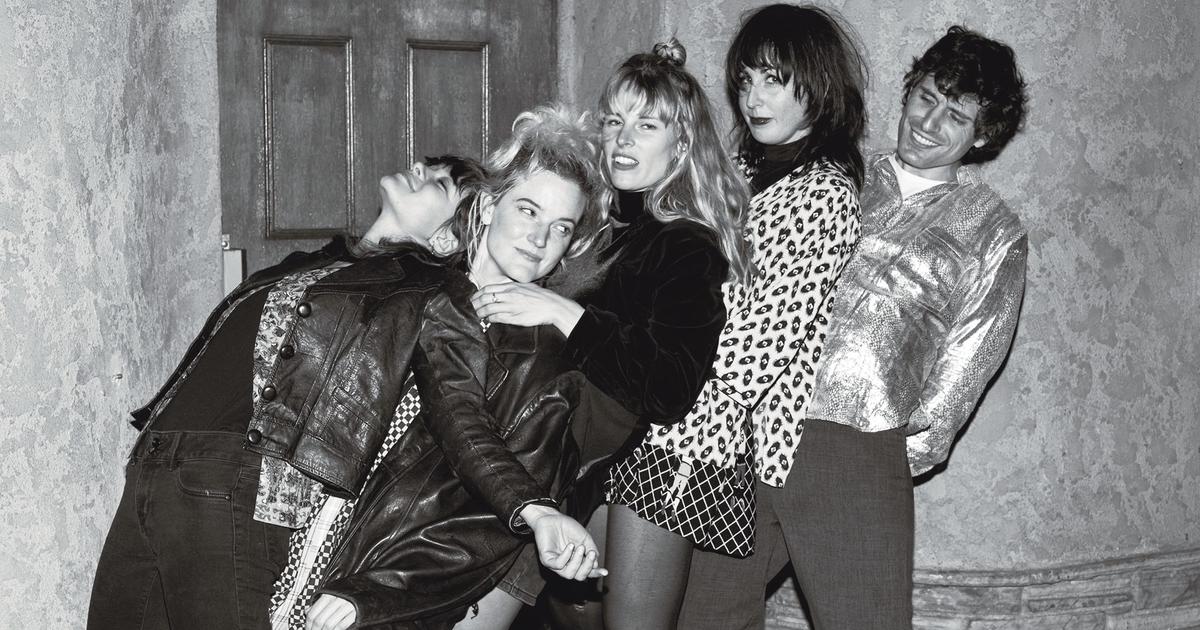 Take five friends, all mad about music, determined to shake up the American scene by releasing songs steeped in joyful and intoxicating rage. Shake this sparkling shaker and you'll get a cocktail that Celine's artistic director, Hedi Slimane, couldn't resist. We neither.
Gustav? Six letters. Four girls. A boy. A razor-sharp sound served by a bouncy and biting bass. Words like bursts of exuberance and self-mockery. Listen, a dancing postpunk combo inspired by the great hours of Talking Heads, B52 and other Violent Femmes, constituting one of the most exciting rock sensations of the moment.
» Discover all of F, Art of living
A group from Brooklyn which, today, possesses all of a great happy family", as Lydia Gammill, the singer and ball of energy of the group, likes to recall, joined between two tours. As often in music, the recognition after the shabby motels, the light sleepers, the broke tours, came from a personality of the seraglio who dubbed the group as one transmits a scepter. Beck had spotted the gang of five at a "secret" party at a New York loft. Seduced by their energy and their humor, the American singer and musician encourages them, their…