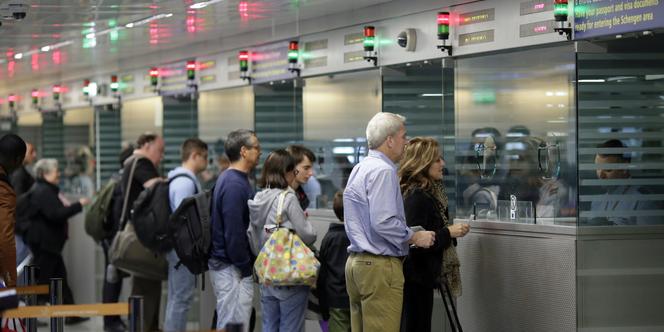 This post is taken from the newsletter " Human warmth ", sent every Tuesday at 12 noon. Every week, journalist Nabil Wakim, who hosts the Human Warmth Podcast, answers internet users' questions about the climate challenge. You can register for free here:
" Good morning. The Minister of Transport, Clément Beaune, said that France had applied the recommendations of the citizens' convention to ban internal flights if there was an alternative by train, but I see that this measure is criticized as insufficient by some (such as always). I don't understand what it really "weighs" in terms of greenhouse gas emissions and is it important or not? » Question asked by Marie-Françoise by e-mail to the address,
My answer : Yes, France banned three domestic flights between Paris-Orly and three cities at the end of May: Bordeaux, Lyon and Nantes. The weight of this measure is estimated at 0.24% of air transport emissions in France and 0.01% of total greenhouse gas emissions in France. All this is well summarized in this article by my colleagues from Decoders, to read here, with a map and well-made graphs.
To fully understand the impact of air traffic on climate change, you can listen to the podcast episode on the subject with researcher Isabelle Laplace.
1/ Does this measure include the proposals of the citizens' convention?
No. The citizens' convention proposed to ban all lines for which an alternative by train of less than four hours existed, and the translation by the Parliament has greatly reduced this ambition. First, it only concerns flights for which there is an alternative of less than two and a half hours by train. Moreover, the decree includes exemptionswhich made it possible to maintain lines such as Paris-Charles-de-Gaulle – Rennes, Paris-Charles-de-Gaulle – Lyon and Lyon-Marseille.
Of the 200,000 domestic journeys in France, the proposal of the citizens' convention would have prohibited around 35,000, compared to 5,000 for the measure finally adopted.
I came back in a previous "Human Warmth" newsletter (to be found here) on the fact that many proposals of the citizens' convention for the climate had been rejected or weakened during their page in Parliament.
2/ How much does it weigh in France's emissions?
The weight of this measure is indeed very relative: it amounts to canceling 2.6% of emissions from domestic flights, i.e. 0.24% of greenhouse gas emissions from air transport and 0.01% of total emissions from France. Note, however, that these calculations do not take into account other climatic impacts of air traffic, such as contrails, whose impact on global warming is proven. (We talked about it in this podcast)
You have 39.78% of this article left to read. The following is for subscribers only.