Havertz hopes for 'turning point' for Germany against Spain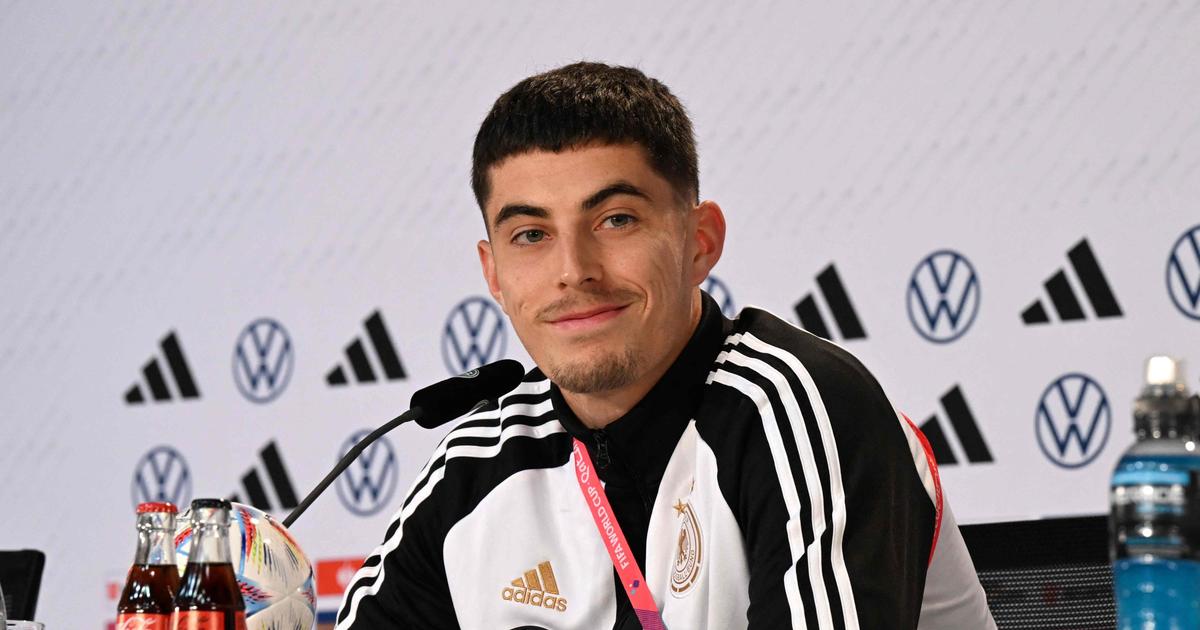 After a historic defeat against Japan for their entry into the running (1-2), Germany must react against Spain this Sunday (8 p.m.).
Germany centre-forward Kai Havertz hopes the already decisive game against Spain on Sunday (8pm) will be a "turning" fora Mannschaft after the inaugural defeat against Japan (2-1) at the World Cup.
"We are having a bad time, but this game against Spain can be a turning point for us. We dreamed of playing this kind of match", estimated Kai Havertz in front of the media with two days of a pivotal match against Spain (Sunday, 22:00 local).
A decisive meeting
In the event of a defeat against the flamboyant Spain, Germany would be almost eliminated from the World Cup even before the round of 16, for the second consecutive time after the fiasco in Russia in 2018. Four and a half years ago, the Germans presented themselves as the reigning world champion, and favorite for the crown.
Havertz says "to understandthe criticism against the German team after the loss against Japan. "But I don't care at all, the focus is on Sunday's game and I don't care what happened in the past. It does nothing to think about it again, or to think negatively"said the Chelsea striker, silent against Japan.
The meeting against the 2010 world champions can be a "luck, to return all this atmosphere. With a win, we could take a lot of energy", estimated for his part the midfielder of Borussia Dortmund Julian Brandt, on the bench all the meeting against Japan.