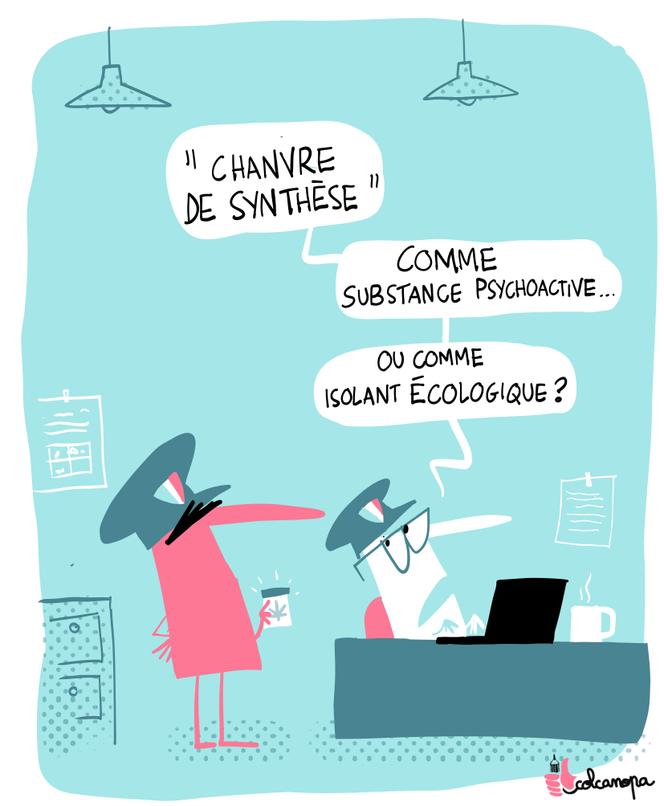 Is there now a "legal joint"? The expression has flourished in recent weeks to tell the rise of a new substance that has arrived on the French market for almost a year: HHC, for hexahydrocannabinol. Oil, sweets, flowers, to smoke or vaporize… this synthetic cannabinoid – one of the molecules of the hemp plant (commonly called cannabis) obtained after chemical operations – has swept through "wellness" shops, specialized so far in CBD (cannabidiol) and on online sales sites.
The same high, euphoric, disinhibiting effects, the same consumption process possible in the form of joints, a similar composition: HHC looks just like THC (tetrahydrocannabinol), the substance responsible for the psychotropic effects of cannabis, clified for this reason as a narcotic and prohibited for consumption in France. Except that he circulates freely.
Among doctors, concern is mounting. "It's a matter of consistency in terms of public health, explains Nicolas Authier, pharmacologist and psychiatrist. When we observe a chemical similarity with THC, the same effects, with a molecule that acts on the same receptors, do we expect to observe complications or should we act preventively? » The undesirable effects of the psychotropic should not fail, too, to be noted also for the HHC. "It has nothing to do with CBD"specifies the doctor, about this " cannabis-wellness » sought after for its relaxing and authorized effect, not considered a narcotic, "due to the absence of risk of dependence".
Seemingly innocuous vial
Why is the HHC open access? What is the status of this newcomer? It is impossible to clearly answer this question about this chemical creation synthesized for the first time in the 1940s. According to Yann Bisiou, teacher-researcher at Paul-Valéry University in Montpellier and specialist in drug law, it is define whether this substance, by its chemical structure, belongs to one of the seven families of synthetic cannabinoids clified by the National Agency for the Safety of Medicines and Health Products (ANSM) as narcotic. Which, according to his consultations with pharmacologists, is the case with HHC. "There is no legal vacuum, says the lawyer. It is only a pharmacological uncertainty about the nature of this product, which must be resolved as soon as possible. »
You have 70.74% of this article left to read. The following is for subscribers only.