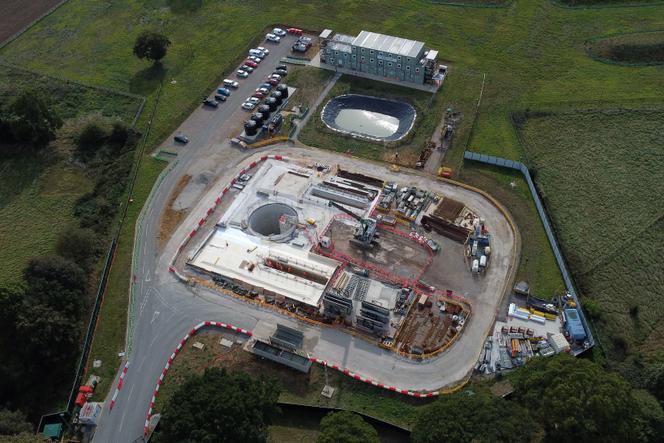 The story of High Speed ​​2, known as HS2, the British high-speed train line, could have been that of a national success, that of a brand new rail network finally opening up the north of England. It recently turned into a fiasco, casting doubt on the United Kingdom's ability to complete major infrastructure projects.
With a single, short section of high-speed train, the HS1, finalized in the early 2000s to bring the Eurostar from the Channel Tunnel to London, the country remains equipped with a network dating mainly from the Victorian era. "We are the laughing stock of other European nations"laments Roderick Smith, rail specialist and professor emeritus at Imperial College London.
It was the conservative Prime Minister, Rishi Sunak, who brutally damaged, on October 4, the dream of the English-style TGV by announcing the abandonment of the northern part of the HS2 route, a section considered crucial, linking Birmingham, in the Midlands, to Manchester, the economic heart of the northwest of England. The project had not yet started but its principle had been validated for more than ten years.
This decision, coming after a first renunciation in 2021, of the eastern branch of the line, between Birmingham and Leeds, results in an atrophied network limited to the 140 miles (225 kilometers) separating London from Birmingham. Mr. Sunak put forward the habits changed by the pandemic, teleworking which would reduce train attendance and above all a budget for the entire project which has become "uncontrollable" : it increased from 37.5 billion pounds sterling (around 43 billion euros), according to an essment in 2009, to more than 100 billion pounds in 2020.
Why such a drift? It was Andrew Adonis, Minister of Transport in Gordon Brown's Labor government, who, in 2009, outlined the outlines of this project. He wants to catch up with the United Kingdom, which, instead of investing in fast trains, spent the previous twenty years privatizing its network. Mr. Adonis wants a train worthy of the Japanese Shinkansen, with top speeds of 225 miles per hour (360 km/h) and breathtaking frequencies (eighteen trains per hour from London).
Lack of political continuity
However, these technical specifications "have been little contested despite their costly implications. The route of high-speed trains must be very straight, the foundations very solid. In addition, politicians gave their agreement on the basis of insufficiently thorough technical studies. When the nature of soils was better understood [ils sont poreux au nord de Londres, à cause de la présence de craie], the bill has climbed again, explains Stephen Glaister, a transport specialist at Imperial College.
You have 75% of this article left to read. The rest is reserved for subscribers.