His family, his concerns, his projects… The confidences of Arié Elmaleh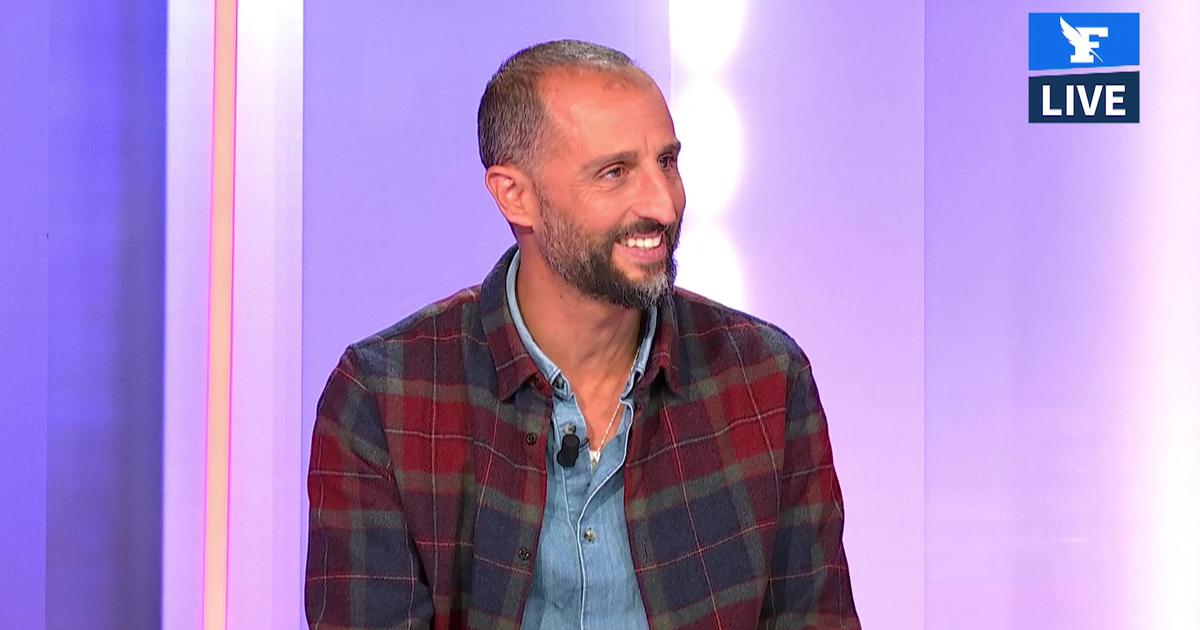 FIGARO LIVE – The actor slips into the skin of a crazy character in Criminal Tropicswhose third season arrives this Friday, September 30 in prime time on France 2. Guest of "Buzz TV", he takes stock of his fiction projects.
His surname immediately refers to the pantheon of the greatest French comedians. But systematically bringing him back to his brother Gad would be to insult him because this actor has managed to make a name for himself in the world of fiction. In Criminal Tropics whose third season arrives this Friday, September 20 at 9:10 p.m. on France 2, Arie Elmaleh takes on the role of Franck, the ex-husband of Commander Mélissa Sainte-Rose with whom he had two children. This investigator, interpreted by Sonia Rolland, must look from the first episode on the body of a diver who was found lifeless on the beach. This murder is reported when her colleague, Captain Gaëlle Crivelli, is about to marry her future husband.
Read alsoCriminal Tropics: the duo of female cops is back under the sun
Later in the season, Franck invites himself into the plot when he arrives on a pedal boat, with a ukulele in his arms. Armed with his legendary fantasy, he brilliantly handles the comic register, to the delight of viewers. But above all, the faithful of the series will note with amazement that this character uses his charms to seduce Captain Gaëlle Crivelli. Even if he is sometimes, even often, clumsy. "It's the crux of the series. Franck is one of the roles that have often been stuck on me for years. I was the good friend, the casual, the nice guy. It is, but I am much more worried and tortured in life.confides Arié Elmaleh who will play a more serious role in Darknet-sur-merwhich is scheduled for release on October 7 on the Amazon Prime platform.
The Albanian Mafia
In this series, he will slip into the shoes of an Albanian mobster who sows death with a rather disconcerting indifference. Artus, meanwhile, also stars as an eastern criminal, Alkan, and is on a mission to take him down. Unfortunately for him, he does not succeed. He therefore asks two young computer virtuosos, who have set up an agency of contract killers, in order to eliminate the character played by Arié Elmaleh. Except that this structure does not exist. It's a scam, and Alkan is about to embark on a frantic chase.
"I was picked up, moved and amused by my brother's new movie"

Arié Elmaleh, guest of "Buzz TV".
The actor multiplies the shootings. On October 11, he will also appear in Dragon's Breath, a fiction about breast cancer broadcast on M6. He also recently put aside his actor cap to screw on his head that of director. He lined up behind the cameras to capture several episodes of tomorrow belongs to us on M6. On the other hand, Arié Elmaleh will not appear in the film of his older brother Gad Elmaleh entitled Rest a little, in which the comedian engaged his sister and his parents in their own role. A feature film about his family, which is in line withA queenthe book by his sister Judith Elmaleh. "I saw this film which is based on its questioning of identity and religion. I was picked up, moved and amused", confides the youngest of the family, who was captivated by the qualities of actress of his mother. The film will be released in theaters on November 16.