Hisense pushes its pawns in Europe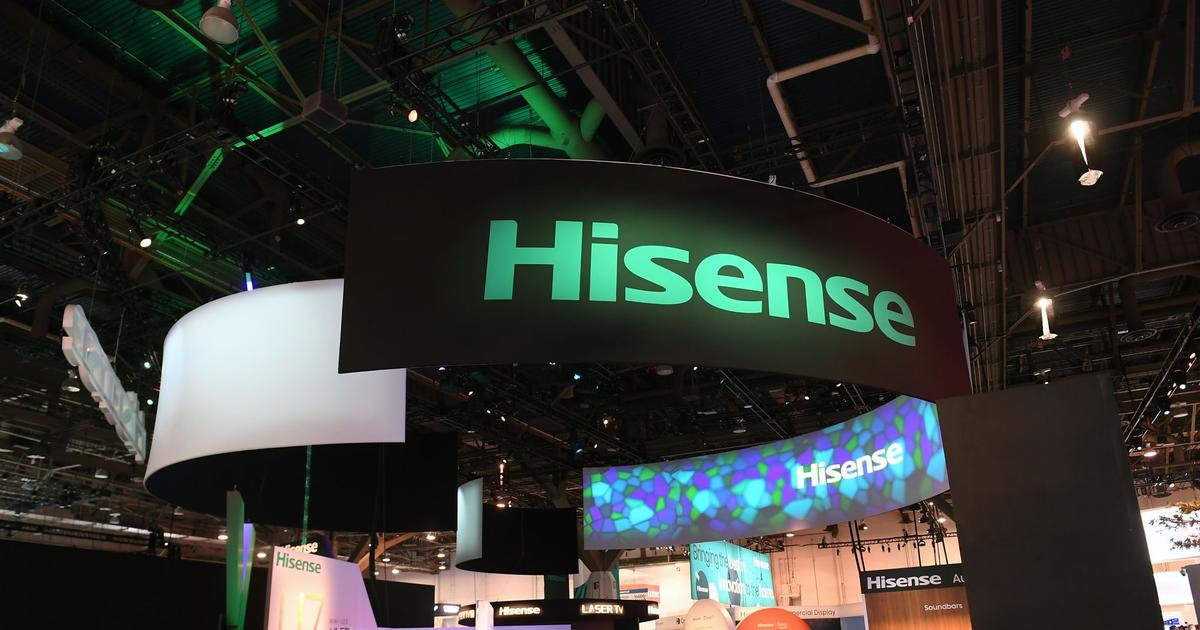 The Chinese television manufacturer is banking on premium positioning.
"After the FIFA World Cup matches, many fans wondered who Hisense was"welcomes Remy Day, vice-president of the Chinese brand in France. Through this sponsorship partnership, the television and household appliance manufacturer, number one in its country for twenty years, has offered itself a cure for notoriety.
With the banners on the edge of the lawn, he secured seven minutes on screen during each match, not counting extra time. As a result, the company for the first time rose to the rank of the world's leading manufacturer of televisions by volume in December 2022, with 2.3 million pieces sold, according to the firm AVC Revo.
However, these results do not allow the manufacturer to stay on the podium throughout the year. Last year, Hisense ranked fifth with 7.4% market share, by volume behind Samsung, LG, Philips and TCL, according to the GFK institute.
Read alsoAt CES, televisions make their cinema at home
An ambitious strategy
Far from being satisfied with it, the Chinese group…