Hospitalized after a bad fall, Post Malone forced to cancel a date of his tour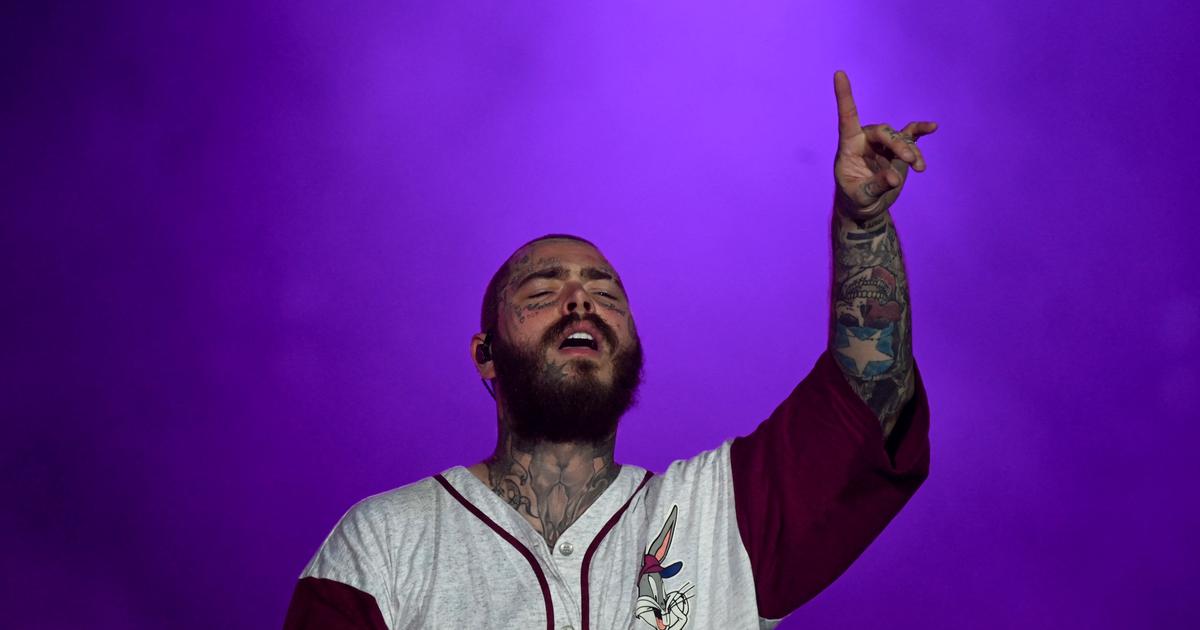 On tour in the United States with his album Twelve Carat Toothache, the rapper announced to cancel his concert in Boston a few days after his accident in Saint Louis.
Post Malone was forced to cancel his performance in Boston on September 25, citing stabbing pains and difficulty breathing that landed him in the hospital. "I usually wake up around 4:00 p.m., and today I woke up with a cracking sound on the right side of my body"explains on his Twitter account the 27-year-old rapper currently on tour in the United States with his album Twelve Carat Toothache released in June 2022. "I have a lot of trouble breathing and I feel a stabbing pain every time I breathe or move. We're in the hospital now, but with this pain I can't do the show tonight."he added, apologizing to his fans.
A few days ago, on September 18, when his concert in Saint Louis was coming to an end, Post Malone had suffered an impressive fall. The video relayed on social networks, showed the singer collapsing in a pit in the center of the stage. Writhing in pain, he had been removed from the stage before returning several minutes later to end the concert.
The next day, the interpreter of sun flower was reassuring about his state of health, explaining that the doctors had prescribed him "pain medication"and "everything was fine". "We can continue to kick ass on the tour", he added. The artist thus continued his Twelve Carat Tour for two dates in Toronto before the pain became too great.
Following the cancellation of the Boston concert, Post Malone assured his fans that he and his teams were working to reschedule the show, for which the tickets already purchased will be valid. The singer has yet to make any announcements for his upcoming concerts in Cleveland and Pittsburgh on September 27-28.