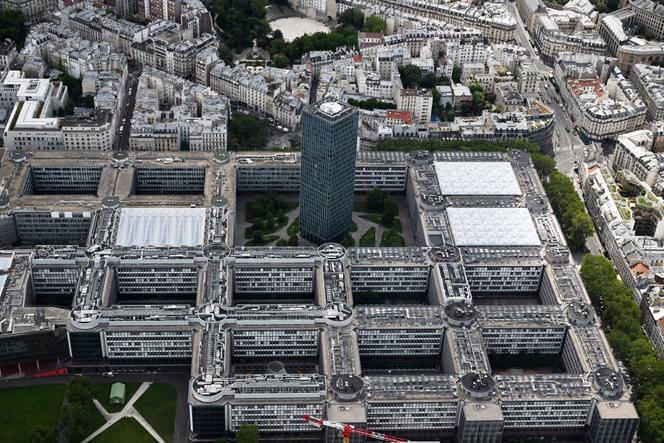 This is the paradox of Ile-de-France. The capital region continues to mively attract, over the generations, cohorts of students from all over the country and abroad, since 40% of them did not obtain their baccalaureate in Ile-de-France. . And yet, their living conditions are not very good, as revealed in detail by a study by the Paris Region Institute, to be published Thursday September 14. A composite portrait of the Ile-de-France student drawn up from the results of the national survey conducted in 2020 by the Observatory of Student Life.
First observation, in Ile-de-France, students only have late access to independent housing, since 47% of them still live with their parents, which is much more than in other French regions (27%). This cohabitation gradually decreases with age, going from more than 74% at the age of 18 to 30% for students aged 25. However, for those who ped the baccalaureate in the Paris region, the proportion of cohabitants reaches 73% on average – it only drops below the 50% threshold from the age of 27.
This gap with the rest of France can be explained both by the importance and diversity of the higher education offer in Ile-de-France, by the public transport network which allows you to cross the region , but also by the strong tensions on the rental market for small housing, which is particularly expensive.
In 2020, Ile-de-France students paid an average rent of 680 euros (charges included), or 40% more than in other regions. This even reaches 750 euros in Paris, compared to 530 euros in other large French cities. "Students are the most exposed to the highest market rents because they are entering the market for the first time and because they invest in small housing units that are more expensive per square meter than other housing"underlines the Paris Region Institute, specifying that the rent of "recent movers" is 22% higher than that of households who have occupied their home for more than ten years.
Overoccupied housing
These tensions on the rental market for small spaces "can be explained by the withdrawal of part of this stock for the benefit of furnished tourist rentals, which are even more profitable"warns the study, as well as by the effects of competition with other audiences, such as young professionals.
University residences offer more moderate rents than private housing (464 euros per month on average in Ile-de-France, 342 euros in other regions), particularly in residences managed by the CROUS (regional centers for university and schools), where the average rent reaches 380 euros. However, the number of places is very insufficient.
You have 35.24% of this article left to read. The rest is reserved for subscribers.