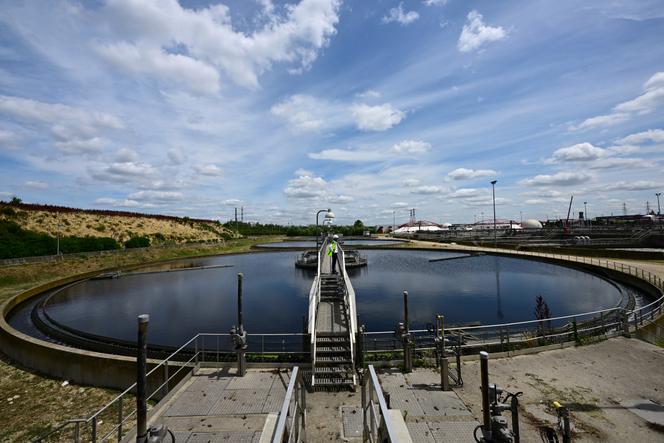 Faced with the pollution of their water resources, communities do not have the same means to implement the options available to them. The first, in the short term, is to act on treatments. "We have strengthened all factories by equipping them with more activated carbon filters and replacing them more often to reduce pesticide residue levels", explains Dan Lert, the president of Eau de Paris, the public authority which supplies the capital's taps. Parisians, like several million French people, receive water with an average content of R471811 (a degradation product of chlorothalonil, a pesticide banned in 2020) exceeds the regulatory threshold of 0.1 microgram per liter (0.1 µg/L), while remaining below the provisional health threshold (3 µg/L).
These treatments have a cost: it has tripled in one year for Eau de Paris, going from 3 million to 9 million euros between 2022 and 2023. Its president, however, warns of the dangers of "logic of all processing". With other elected officials from Ile-de-France, the deputy mayor of Paris in charge of ecological transition opposes the water treatment project using so-called reverse osmosis technology carried out at the regional level by the Water Union from Ile-de-France. "It will cost a billion euros, consume three times more energy and require drawing 20% ​​more watersaid Mr. Lert. In the current situation, this is an aberrant project. »
For most communities, such options are out of reach anyway. "For a territory like ours, it is impossible to use these solutions, for economic and technological reasons", explains Yves Kocher, general director of Eaux de Vienne. The supply of rural areas often relies on units that are too small to be equipped with such extremely expensive technologies. " With a molecule like R471811, we see that even several years after the ban on its parent molecule, the levels do not drop quickly in contaminated catchments.confides Mr. Kocher. We think we have fifteen to twenty years with this single molecule. »
However, the exemptions granted by the prefectures to deviate from the quality criterion of the water distributed are only given for three years and are possibly renewable only once. Communities therefore have six years to, if possible, bring the water back into quality criteria. "We think that we will have to evolve our model, which today is based on the idea of ​​"one territory, one borehole"says Mr. Kocher. We will undoubtedly have to move towards a model with fewer collection points, more interconnections between drinking water networks and increased use of surface water, which is less polluted than groundwater. »
You have 55% of this article left to read. The rest is reserved for subscribers.