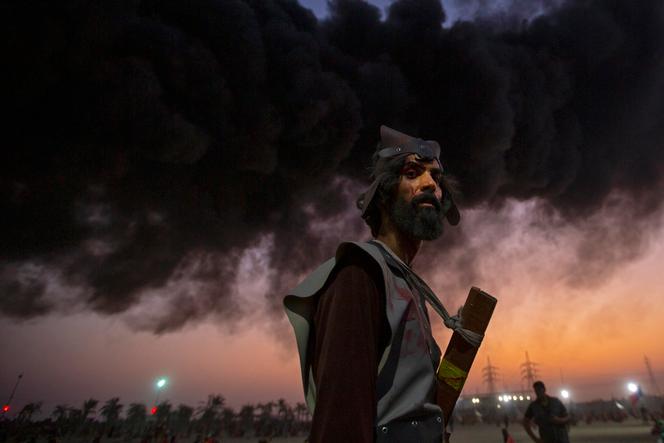 Appeared at the court of the shah, at the beginning of the XXe last century, Iranian cinema developed at the end of the 1940s, before diversifying significantly from the 1960s. But the Islamic revolution of 1979 forced filmmakers to use ingenuity to create in a context of censorship focused, essentially, on the control of morals and politics.
If most Iranian films do not deal directly with religion, the subject being particularly sensitive or not necessarily at the center of the concerns of the directors, this does not prevent certain filmmakers from approaching transcendence or spirituality, even from shooting the clergy in derision. In this fortnight of the Cannes Film Festival, The world of religions analyzes in five points the place of religion in a 7e Iranian art under surveillance.
Byp censorship
"At the beginning of the 1980s, the new regime decided to found an Islamic cinema, leading to the disappearance of Western films, but also of "Farsi films", a popular local genre"a mixture of comedy, film noir and eroticism, which dominated the market under the Shah's regime, explains Iranian cinema specialist Agnès Devictor, author of Politics of Iranian cinema, from Ayatollah Khomeini to President Khatami (CNRS Publishing, 2004).
To make up for the lack of revenue from these lucrative industries, the Islamic Republic then set up a public film policy through various institutions, some attached to the Ministry of Culture and Islamic Guidance, others placed directly under the authority of the Supreme Leader.
"This allows for some competition within the public sector itself, while sometimes maintaining co-productions with the private sector, adds the researcher. The normative framework, at the time, censored any film that did not correspond to the Islamic standard [chiite]. But this definition remained relatively vague, which allowed directors to play on the antagonisms of each other to offer a very varied production in the 1980s and 1990s.
Audacious films have thus been financed by the public authorities. This is particularly the case of those produced at Kanoun, an educational organization founded under the Shah's regime and which will be maintained after 1979. "It is a place of aesthetic creation and political reflection where the works go so far as to question norms or power relations"explains Agnès Devictor, citing for example Bashu the little strangerby Bahram Beizai (1985), which tells the story of a child from southern Iran, speaking Arabic, fleeing to the province of Guilan (north), where he finds refuge with a lady speaking Guilaki ( an Iranian language), in the middle of the war against Iraq. "This film questions what it means to be Iranian"summarizes the researcher.
You have 69.01% of this article left to read. The following is for subscribers only.