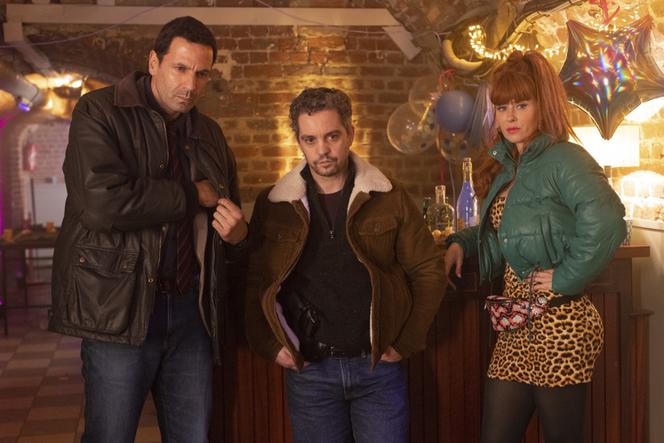 CHRONIC
First observation, the absorption of HPI (high intellectual potential) at high doses is not contagious (after four days of viewing the three seasons in their entirety; the last, currently being broadcast, is available on the TF1max platform). Of course, arrived at the end of the 24e episode of the investigations of Morgane Alvaro and Adam Karadec, we have made great progress in the discovery of the culprit, whose identity we guess earlier and earlier.
This insight is not due to a sudden increase in the spectator's intelligence quotient, but to the familiarity he has acquired with the repetitive structure of the cases that the gifted consultant and the psychorigid commander embodied by Audrey Fleurot and Mehdi Nebbou must elucidate. . From that side, HPI is firmly anchored in the detective tradition that sticks to French fiction since The Last Five Minutes (1958-1973), with its convoluted murders that seem to have been committed only to show off the talent of the investigators.
Fortunately, there is everything else, which makes the series created by Stéphane Carrié, Alice Chegaray-Breugnot and Nicolas Jean an object that we rarely encounter on our screens: a comedy anchored in a recognizable territory (Lille and its surroundings ) despite the metamorphosis of the fantasy, adventurous enough in the modeling of the characters to counterbalance the procedural conservatism mentioned above (and this aspect is primarily due to the work of the cast), produced and directed with a requirement that prevents weariness generated by most of its competitors.
These exceptions to the norm of French linear television (since HPI is broadcast by TF1) found an unexpected reward. Since its debut two years ago, the series has been a huge success. The last episode (the fourth of the third season), broadcast on May 25, again brought together nearly 7.5 million spectators, a figure that brings us back to the golden age of radio.
Successful transplant
As we are in France, there can be no success without Hollywood anointing. ABC, the American network, a subsidiary of Disney, has acquired the rights to HPI and just announced that Kaitlin Olson (philadelphia) and Daniel Sunjata (rescue-me) will take over the characters of Morgane Alvaro and Adam Karadec.
We can find a certain logic in this transatlantic crossing. HPI is the result of a successful transplant, that of the American sitcom on the French detective series. On this inert strain, the creators have succeeded in bringing to life a small familiar universe, which expands and shrinks with the seasons (the sustained rhythm at which they follow one another is not for nothing in the success of the company) without ever losing sight of the dynamics of the central couple.
You have 42.25% of this article left to read. The following is for subscribers only.