huge disappointment for Ciryl Gane, swept away by Jon Jones crowned UFC heavyweight champion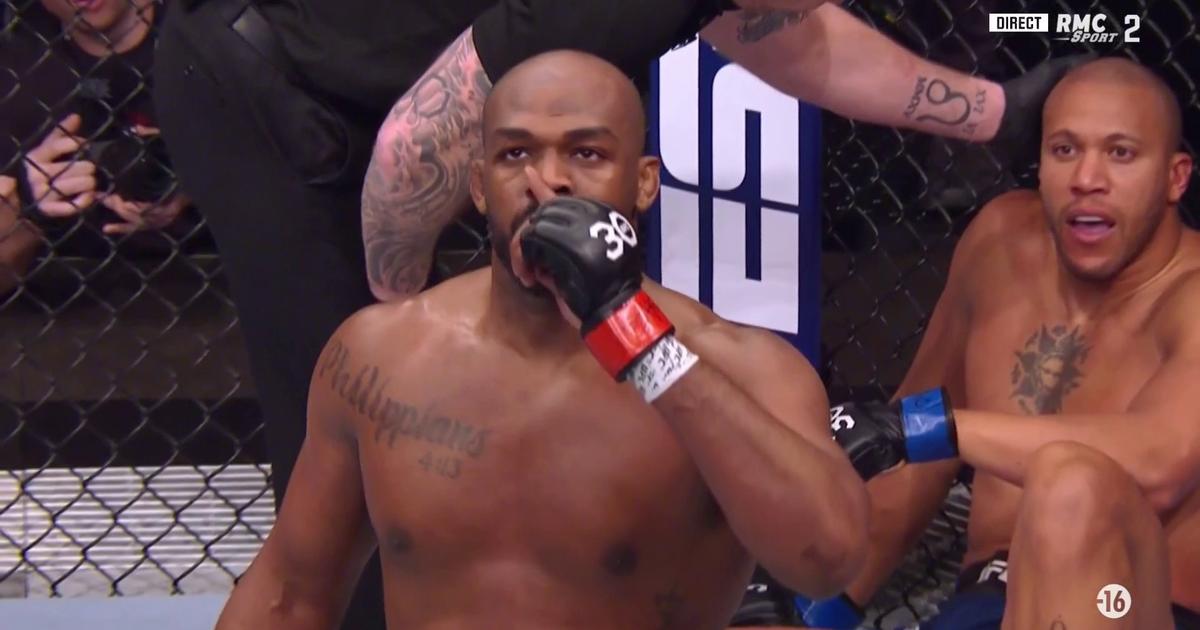 There will have been no suspense in Las Vegas after the victory of the American over the Frenchman in two minutes of fight for the heavyweight title in UFC.
The desillusion. Immense. And unexpected in such a short time. American Jon Jones became UFC heavyweight champion by defeating Frenchman Ciryl Gane by submission in the first round on Saturday in a mixed martial arts fight in Las Vegas (Nevada).
It was after only two minutes and four seconds spent in the octagon that Jones, 35, won the title in this category, after ten years of almost undisputed domination in light heavyweight, proving right to many observers who consider him the greatest fighter of all time.
He cashed in first though, when Gane, somewhat awkwardly, landed a kick in the genital area. The American winced in pain and the Frenchman reaped "USA! USA!" from the excited crowd that filled the T-Mobile Arena.
Then Gane got tricked into being taken down by Jones, one of whose great strengths is his wrestling skills. And, with all his experience, the latter did not fail to finish, forcing his opponent to ask the referee to stop the fight. His absence from the cage for three years has in no way affected his fighting technique, despite the risk that a rise in category constituted.
Jones greatest fighter of all time
And this victory is enough to comfort many observers, who consider him the greatest fighter of all time, when he has just won his 28th victory in 29 fights. His only defeat resulted from a disqualification in 2009, against Mark Hamill, whom he nevertheless largely dominated.
Aged 32, the French Gane concedes his second defeat in 13 fights. And if his first attempt to climb to the top of MMA, thirteen months earlier, had been defeated by little, by the Cameroonian Francis Ngannou, who has since decided to leave the octagon for boxing, this time he there was no photo.