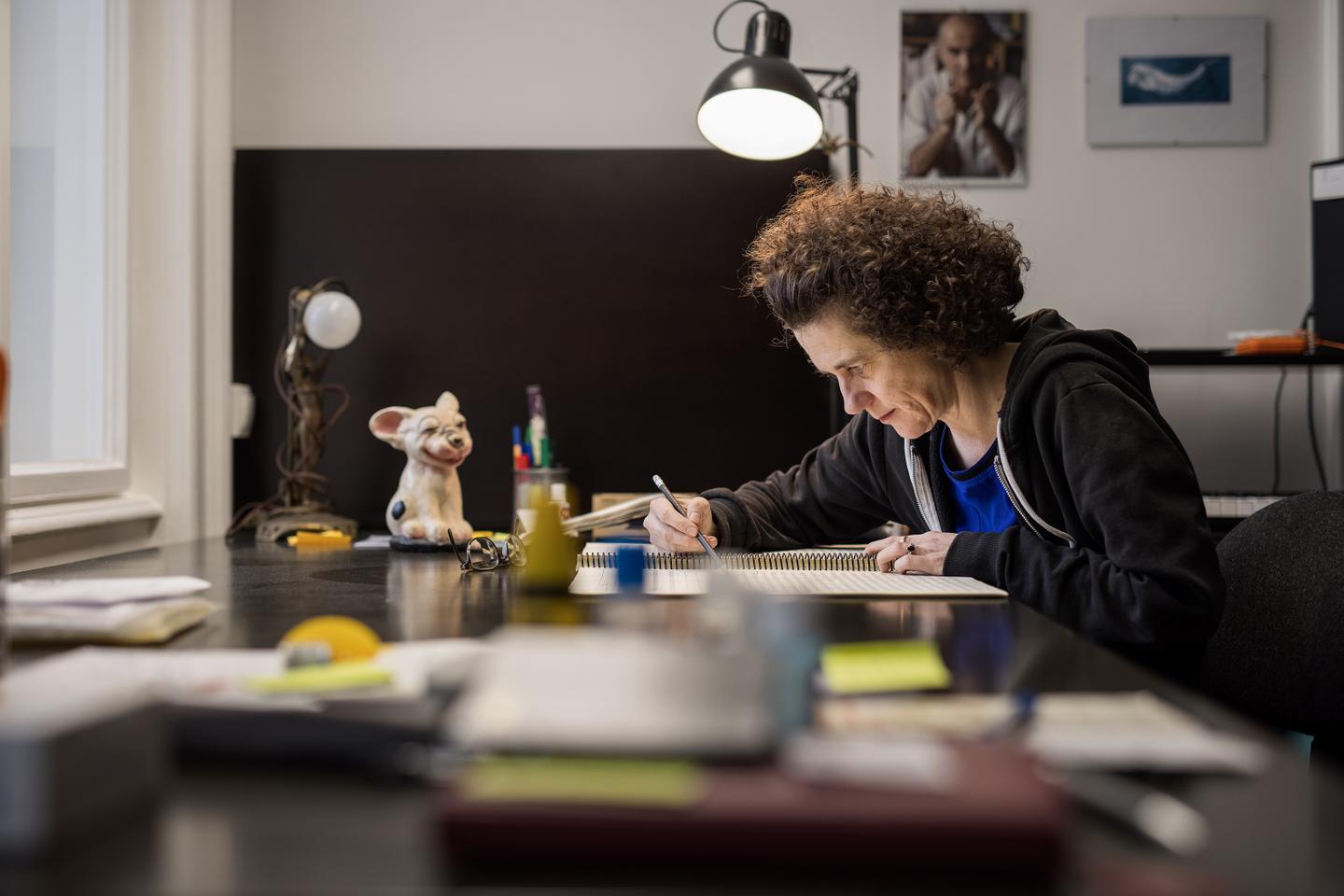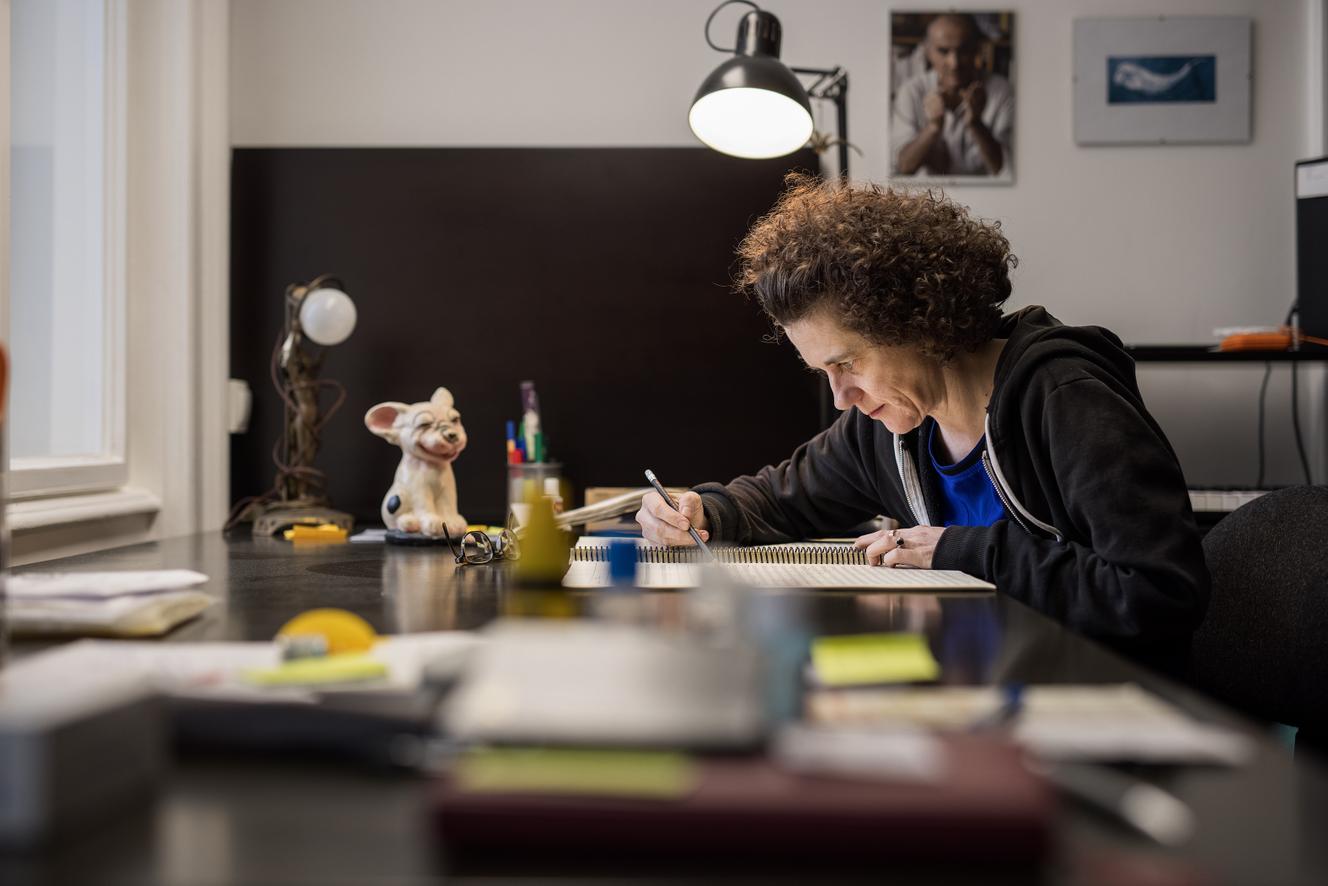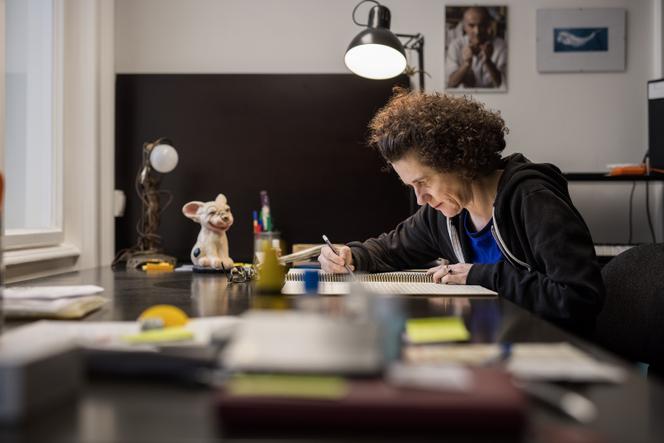 Born in 1968 in Graz, Austria, Olga Neuwirth distinguished herself very early on in the contemporary landscape by her fighting spirit. This year she received the Ernst von Siemens Prize, the equivalent of the Nobel Prize in music.
Since 2004, you have been regularly scheduled at the Festival d'Automne in Paris. You are also present in the concerts of the Ensemble intercontemporain and your latest creation, Dreydl, took place in Lyon in May. Do you have a special relationship with France?
When I finished my composition studies at the University of Vienna, I went to study with Tristan Murail at Ircam, in Paris, in 1993-1994. This stay was very important for me, because in Austria, we didn't play French music. Moreover, my family living near the border with Italy, I grew up in contact with Italian art. However, French music and even French art as a whole – especially literature – have always been important to me.
The creation, in 2019, ofOrlandoyour opera based on a novel by Virginia Woolf, only came to fruition after Dominique Meyer, a Frenchman, was appointed director of the Vienna Opera…
It's a long story… We had designed with the writer Elfriede Jelinek, before it received the Nobel Prize, a first project in response to a commission in 2002, the first placed by the Vienna Opera to a composer. No doubt to give the illusion of an opening, because I think, with hindsight, that the sponsors did not trust two women. Hence the cancellation of the order. Later, well before taking over the direction of the Vienna Opera, Dominique Meyer came to see me to ask me to write a play, without further details. I then shared my ideas with him and, as soon as he took office, he commissioned me for a new opera.
The subject ofOrlando nevertheless seems just as explosive as that of Der Fall von W. (The Case W), which was ultimately refused by the Vienna Opera. You have gone from the true story of a pedophile pediatrician to the imaginary biography of a man who, by changing eras, comes to change sex…
Yes, the subject is explosive but the text of Virginia Woolf, written some 90 years before that of Jelinek, is part of the unanimously recognized literature. And it also allows me to work on memory.
What is your oldest musical memory?
I really bathed from morning to evening in the jazz that my father listened to or practiced on the piano. And I often sat behind the instrument, so the phenomenon of sound propagation was more important to me than the music itself. My memories are therefore above all linked to the space of resonance. Around me, there were a lot of scores and records, but I liked to take refuge behind the piano as in a kind of cave…
You have 58.12% of this article left to read. The following is for subscribers only.