"I am convinced that it is not the right solution to change" coach, loose Aulas after ... having "thought" to fire Bosz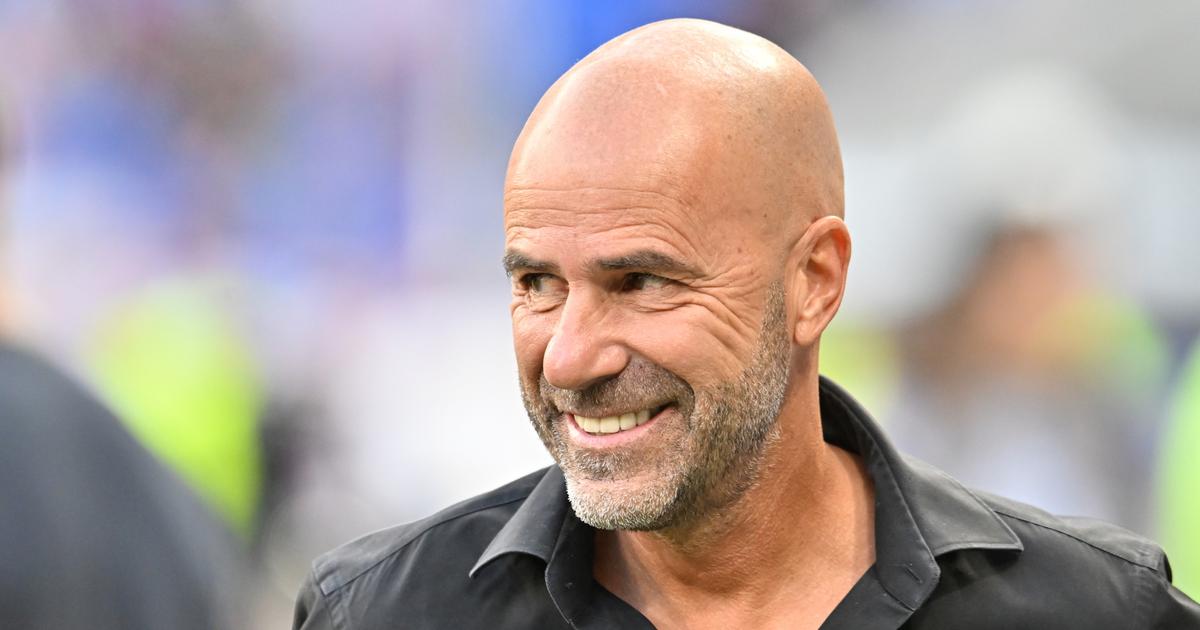 The president of OL clears his coach and castigates critics on social networks.
Peter Bosz, stop or again? Beaten three times in succession in Ligue 1, Olympique Lyonnais is in sixth place in the standings with 13 points on the clock, behind PSG (22 pts), Marseille (20), Lorient (19), Lens (18) and Monaco (14). Not brilliant, despite a promising start to the season (4 wins, 1 draw). Suddenly, some wonder about the future of the Dutch coach. Not Jean-Michel Aulas. Not anymore. "We are not going to question everything after three successive defeats, even if it is unbearable to lose. But aren't we taking an additional risk by changing coaches when it's the eighth day, when we have 13 points being sixth? It's not reasonable but to say that we didn't think about it, no», Recognizes President Aulas, for The Team confirming its desire to put "the coach and all the staff in the best conditions to succeed. And if we are 8th at the end of the season, I would have resigned before. We will be careful. Of course, there may be fear but we will get there and it is not the coach who is responsible.»
Remember that Peter Bosz's men finished eighth at the end of the past season, without a European Cup, which implies that the patience of OL lovers is (very) limited... Jean-Michel Aulas does not, however, appreciate only moderately the criticisms which abound on the social networks. Criticisms which do not spare the 73-year-old leader, at the head of the Rhone club since 1987.It annoys me but I think those who say I'm overwhelmed are more than me. It's the advantage when you have 35 years of experience and 60 titles on the counter", he squeaks ironically, in the form of a pirouette.
I prefer to be in my place than that of Lens, Rennes and Nice.

Jean Michel Aulas
And to continue, again about the future of Peter Bosz:If I had to change position with Vincent (Ponsot, OL football director) and Bruno (Cheyrou, head of the recruitment unit), I would do it, but today I am convinced that it is not the good solution to change. If you change coach before going to Lens, Rennes, Nice, you put the one who arrives in a situation... Whereas if you are convinced that you have the right coach, he will not let you down on these matches there, he will win them and I prefer to be in my place than in that of Lens, Rennes and Nice, even if he (Nice) changes coach …» The Gym would indeed consider replacing Lucien Favre with Mauricio Pochettino. In the meantime, the succession of Peter Bosz is apparently not open despite this series of defeats against Lorient (1-3), Monaco (1-2) and Paris-SG (0-1). In office since 2021 and under contract until 2023, Bosz, 58, would do well to start a positive dynamic quickly. By the 2022 World Cup (November 20-December 18), Lyon must face Lens, Toulouse, Rennes, Montpellier, Lille, Marseille and finally Nice.