"I dare to ask more questions"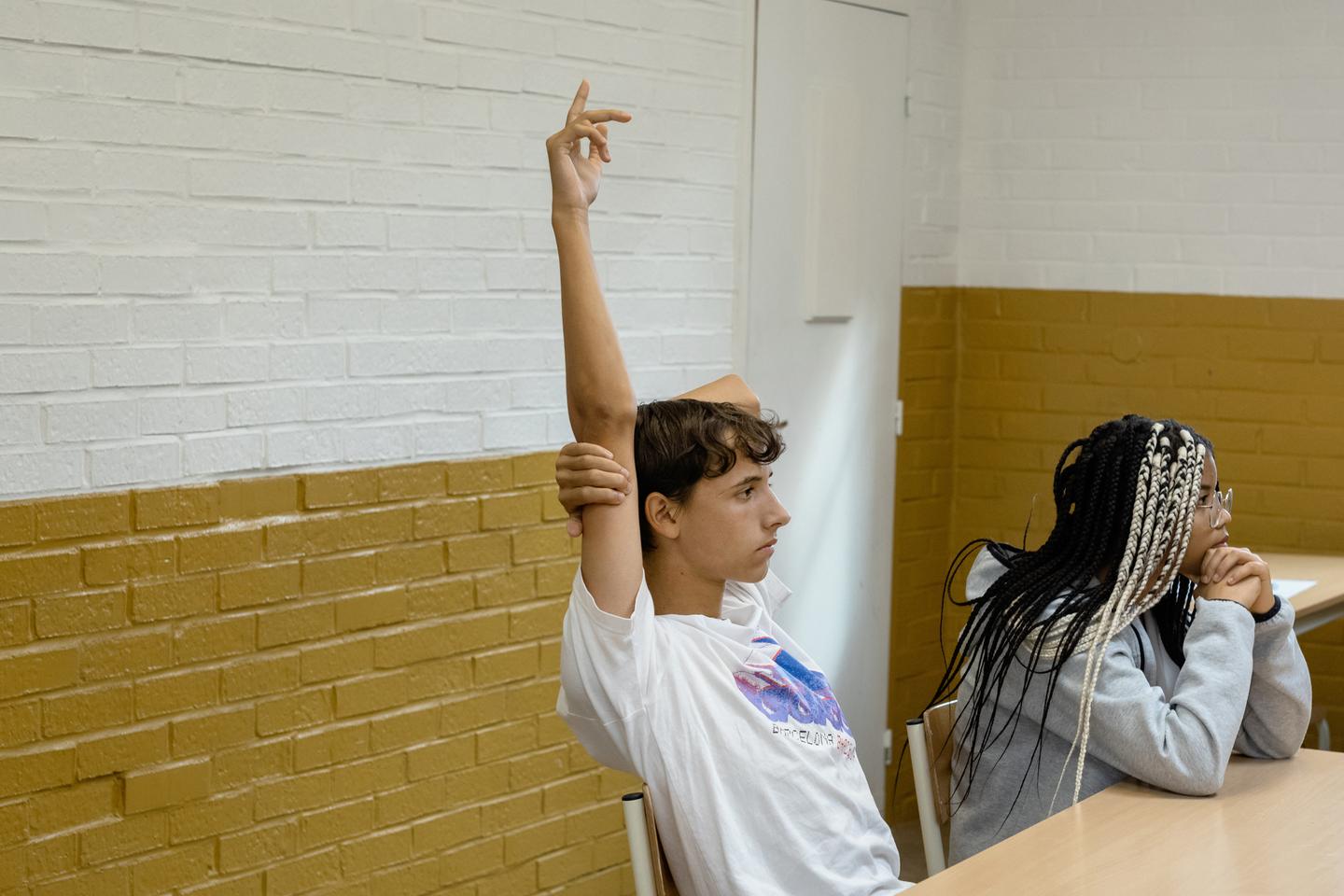 "In the blue family, I would like the verb"asks Esteban to Hadjar, who gives him the card with the blue border on which it is written " Growing up ". "In the orange family, I would like the determinant"then claims Amina from Esteban. "What is a determinant again? »he says to his two comrades, in a moment of hesitation.
In this classroom on the first floor of the long brick building of the Sainte-Marie college in Roubaix, ten students from 3e, including Esteban, Hadjar and Amina, participate in a personalized help session in French on this Tuesday afternoon. Their teacher, Samia Merzouki, revisited the game of the seven families to make them revise the grammatical classes. "These notions often represent a headache for students. There, they learn while having fun, and I can better identify the blockages and help them to verbalize their difficulties »relates the teacher, who "I can't[t] not offer this type of whole-class activity".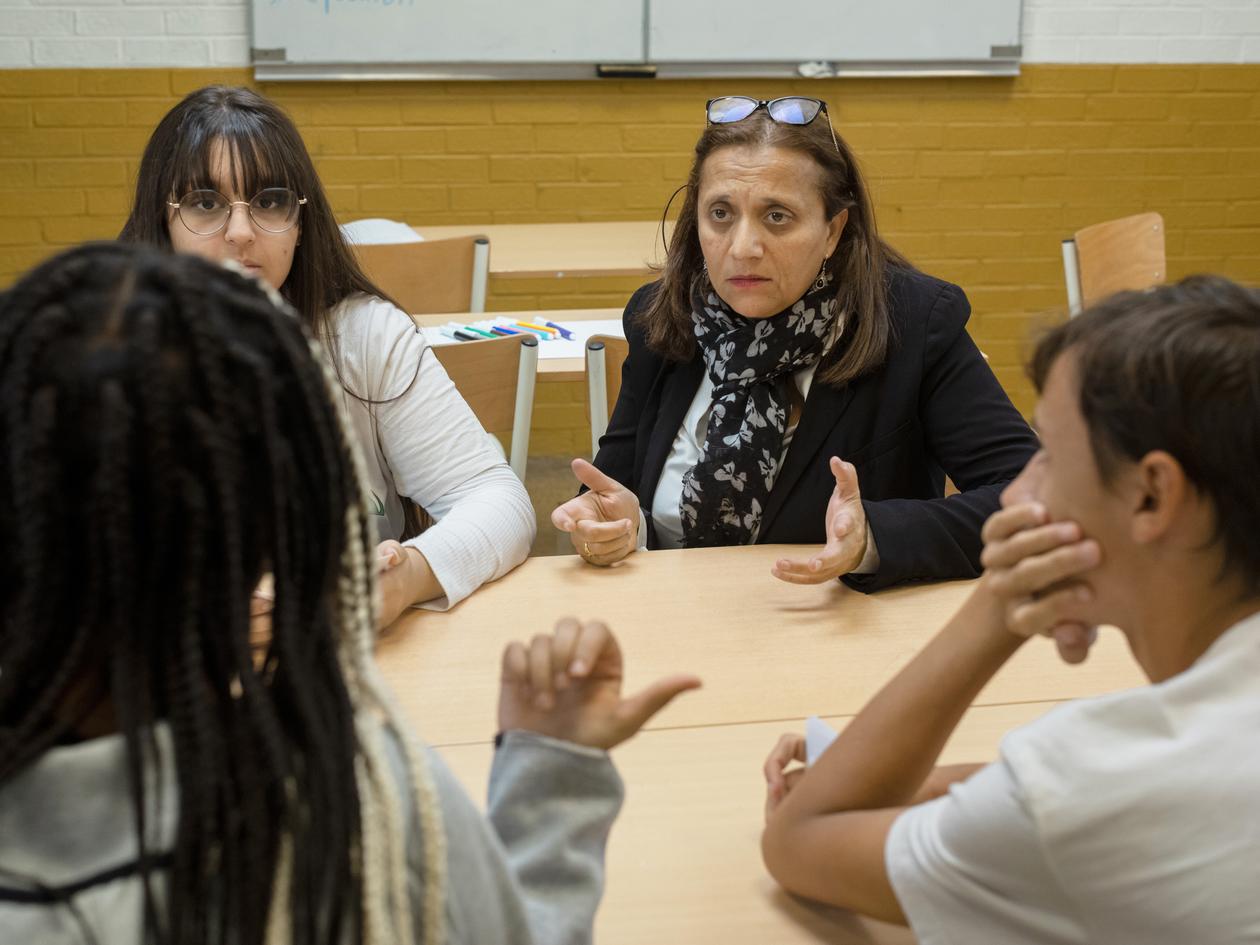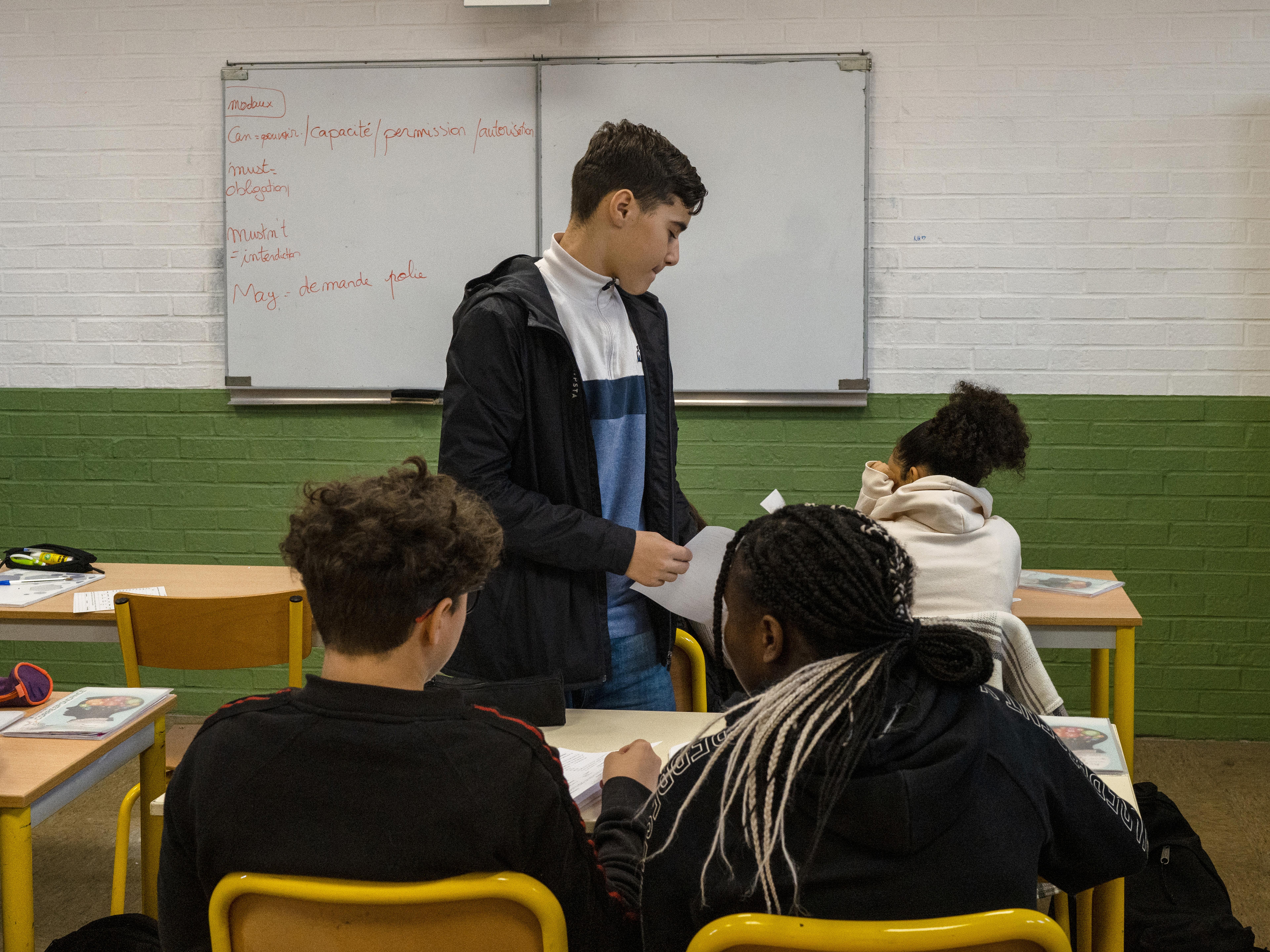 The 420 students of this private college under contract, belonging to the network of La Salle Catholic schools, have become accustomed to these support sessions positioned three times a week in their schedule. Located in a disadvantaged district of Roubaix, this establishment is at the antipodes of the wealthy private schools in the city center. A few figures summarize the population received: 75% of students are on scholarships, 46% have no working parent and nearly 37% come from single-parent families. Tuition fees have been set at 442 euros per year to coincide with the minimum amount of scholarships. So, to allow "everyone's success"dear to the educational project of the ecclesiastic of the XVIIe century Jean-Baptiste de La Salle (1651-1719), whose portrait is omnipresent in the establishment, the educational team has been engaged in a real upheaval for two years.
Gone are the one-hour classes, instead of forty-five-minute sessions, which free up time for these sessions in smaller groups. Four stages have been defined for this personalized help: support, remediation, deepening and help with homework. The teachers of each level meet every three weeks to review the students and offer them the appropriate aids. "This organization requires us to play collectively, in order to work on the same course progressions, for example. But, in the end, we can adapt to the students most in difficulty as well as to those who can go faster," recognizes Tarak Majouli, maths teacher and master planner.
You have 58.26% of this article left to read. The following is for subscribers only.