"I don't think that worries Karim"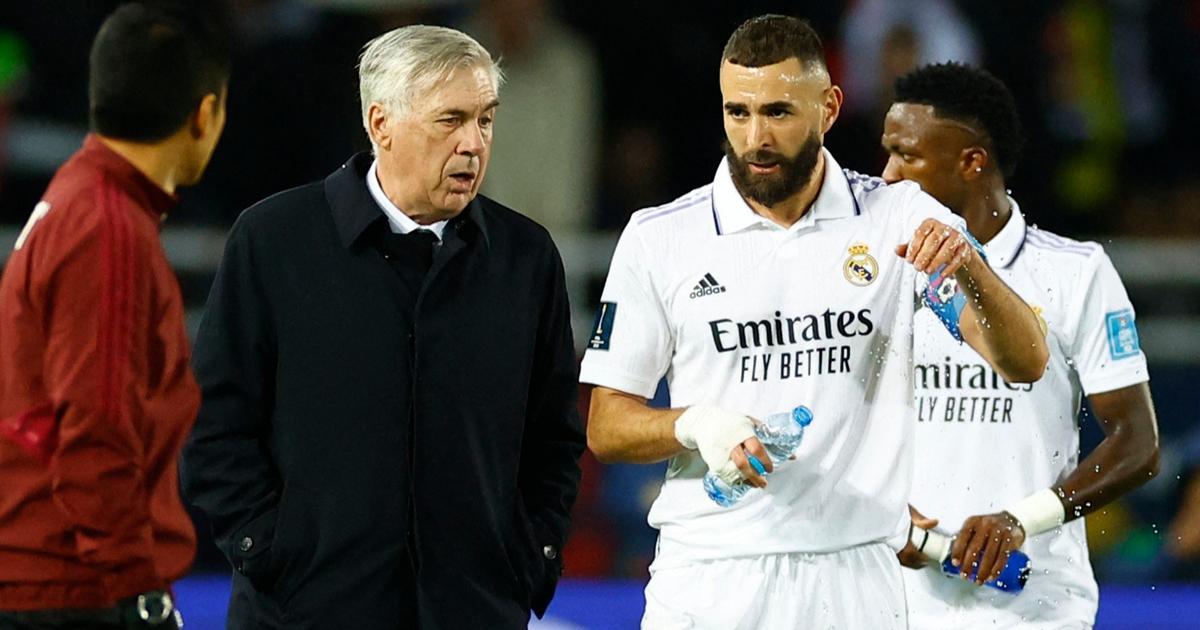 The Real Madrid coach recalled the respect he has for Didier Deschamps, whom he had under his orders at Juventus.
Between Didier Deschamps and Karim Benzema, there is water in the gas. Real Madrid striker recently accused the coach of the Blues of having lied on his departure from the France team, just before the start of the World Cup, last November. Deschamps provided specific details on Benzema's package in the columns of Figaro as well as in a newspaper interview The Parisian.
Madrid coach Carlo Ancelotti was asked about the subject this Tuesday at a press conference, on the eve of receiving Liverpool in the knockout stages of the Champions League. "It's more of a personal matter.smiled a little embarrassed Ancelotti. The Italian coach (63) knows Benzema well, of course, but also Deschamps (54), whom he had under his orders for 3 months at Juventus, in 1999.
"It's a subject that Karim does not talk about", dismisses Ancelotti
"I respect (Deschamps) a lot as a player, as a person, as a coach", insisted on recalling Ancelotti, who believes that he does not have to meddle in this affair. "In Italy, we say: "in a couple, we do not put the finger." It's a subject Karim doesn't talk about and I don't think he's concerned about it.", concluded Ancelotti.
Benzema, 35 and winner of the Ballon d'Or 2022, announced his international retirement the day after the World Cup final lost by the Blues against Argentina (3-3, 4-2 on penalties). After his strong reaction following the words of Deschamps, the former Lyonnais promised that he would give his versionfor the people». Injured and forfeited against Espanyol Barcelona in La Liga on Saturday (3-1 victory), Benzema is back with Real to face Liverpool.