"I have no feeling of routine or wear and tear"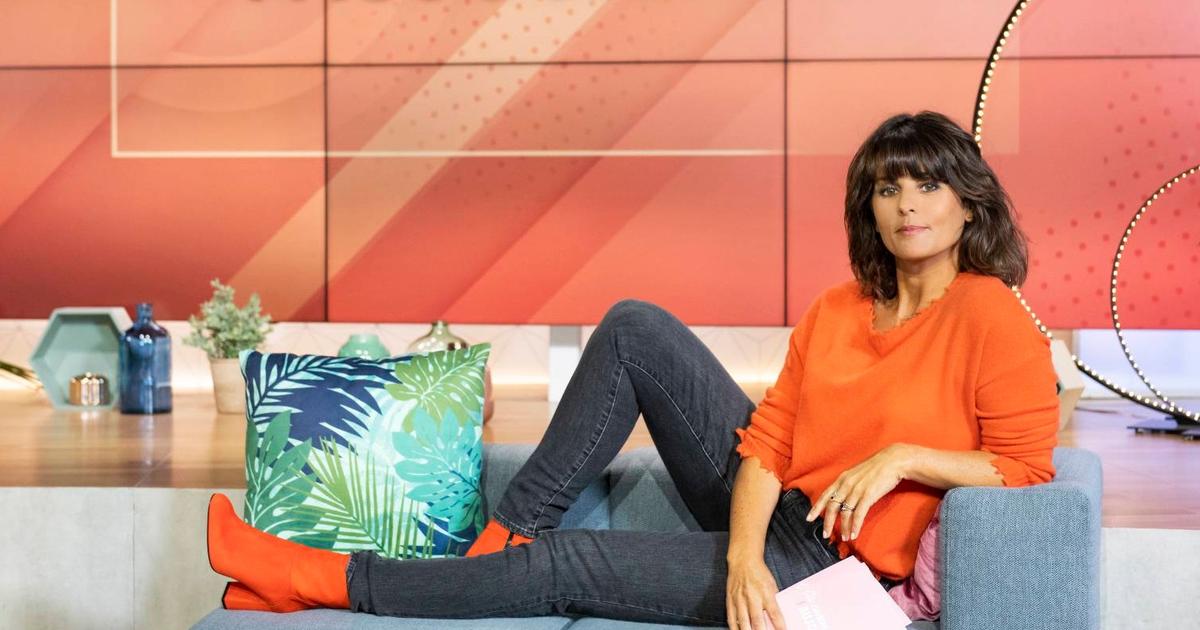 INTERVIEW - The host takes stock of her sixth comeback at the controls of "It starts today".
Faustine Bollaert collects the confidences of its guests, each afternoon, on France 2 since 2017. Today, it will be on the air exceptionally at 3.10 p.m., instead of 1.55 p.m., due to the broadcast of the funeral of Queen Elisabeth II. With " It starts today », the journalist found what she calls her « right place ". And viewers are loyal to it since last season, it recorded very good audiences: 14% of 4-year-olds and +, as well as more than one million viewers on average.
TV MAGAZINE. – How do you feel about this sixth return to "It starts today"?
Faustine Bollaert. – I am happy because the public is there. We're having our best launch in six years, so I think people have been waiting for the show to come back and I'm still very touched by the loyalty of those who watch us. I am very enthusiastic because, after six years, we always manage to renew ourselves and to propose subjects that are a little off the beaten track. We always manage to surprise our viewers and also let ourselves be surprised by stories that upset us. I'm happy too because I still have the same curiosity for others. So far, things are going very smoothly. France 2 trusts us and allows us to take small steps aside more and more often, to test new things and to go in sometimes more surprising directions. It is very rewarding and very fulfilling.
Read alsoFaustine Bollaert: "A small role in a fiction would amuse me a lot!"
Since the start of the school year, you have tackled the body positive, the fact of having two babies in the same year, the difficulty of having a known surname… How do you constantly renew yourself?
It's mostly a matter of stories. We can treat a subject in ten different ways because the stories told are too. If I have fifteen witnesses who come to talk about adoption, each time we will talk about the same theme but we will let ourselves be taken on a different story. We also let ourselves be carried away by the testimonies we find and the encounters we have. Sometimes, we discover a person and we really want to give him the floor because we find that his story is crazy, conveys beautiful values. We then build around this person a theme to confront them with opponents or people who have somewhat experienced the same thing. Then the zeitgeist changes. We proposed a live program on the wild bites that young people have suffered at festivals this summer. It's a subject that we couldn't have tackled before, so there's also current events that carry us and allow us to explore other themes. In any case, I never had the impression that we were doing the same show.
"I feel in my rightful place and very privileged to occupy it"

Faustine Bollaert
Two years ago you said you relished "being in your rightful place thanks to "It starts today" ". Is this still your impression today?
Still ! That's why I started this interview by saying that I was super happy. Every time I come back on set for a new season, I'm told: " so, are you going around in circles? In fact, I have absolutely no feeling of routine or wear and tear. I don't see how I could get tired of this show. She fills me up. She always makes me think so much, she always makes me go forward so much. I feel in my rightful place and very privileged to occupy it.
Read alsoFaustine Bollaert ("Times change"): "Testimony is virtuous, because it leads to others..."
Do you have any prime times coming up?
There is "Times change", where we will be interested in couples, love and sexuality for 50 years. The broadcast is scheduled for October 4 on France 2. I travel around France to meet couples of all ages to see how society has evolved over the decades. At the beginning of October, I recorded "La Boîte à secrets", always with very popular personalities; and I also have "Prodiges" which will be programmed at the end of the year.