"I prefer to stay in my frame, that of a player"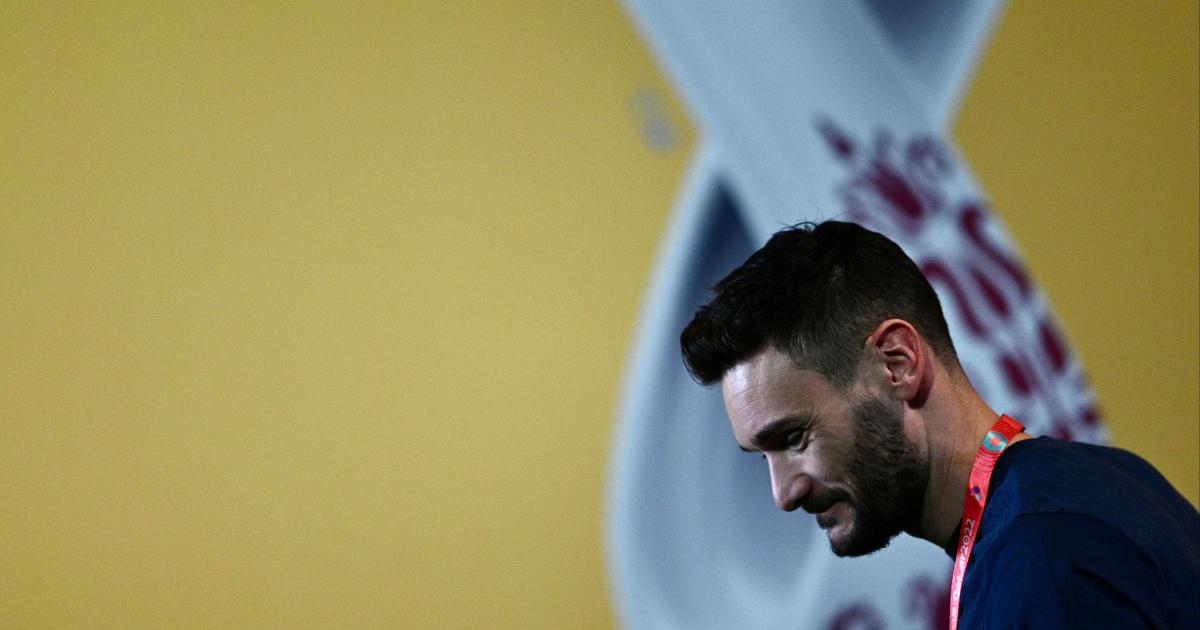 On the eve of France-Australia, the captain of the Blues returned on Monday to his refusal to wear the "One Love" armband against discrimination.
Hugo Lloris right in his boots. And turned to the field. After announcing his intention to wear, like other captains of European selections, the armband "one Love"During the World Cup, the captain of the Blues chose to turn back, notably "by respect» for the host country and its culture. He was again questioned on this question on Monday, on the eve of the meeting against Australia (Tuesday at 8 p.m.), the first of the France team at the World Cup.
New question, same answer. "Fifa organizes the competition and organizes a framework of rules, but players are asked to play football and to best represent our country sportingly. I prefer to stay within my framework, that of player and competitor. But there are different worthy causes to support. Fifa decides on the organization"Said the doorman of the 2018 world champions, at a press conference on D-1.
Let us recall that President Le Graët had declared himself unfavorable to this initiative. "We will discuss it. But I like as much that he (Lloris) does not do it. We are going to play in a country that we must respect. But if we have to wear it, we will wear it. It's not that I'm not in favor of this armband, but sometimes I tell myself that we want to be so much a giver of lessons that we should also look at what is happening at home», recently explained the president of the "3F" to The Team .
Other captains have already confirmed that they will wear the famous armband, such as the German Harry Kane or the German Manuel Neuer. To see if they expose themselves to sanctions (fines? yellow card?). This armband aims to promote diversity and inclusion in Qatar. In the meantime, place on the field and this first match "always of great importance to start the competition. Last-minute withdrawals did not help the team, let alone Karim's (Benzema)whose importance within the team is known but the truth remains that of the field", added the blue captain.
World Cup: the 26 Blues in pictures