"I see a lot of records falling in the next fifty years," says Federer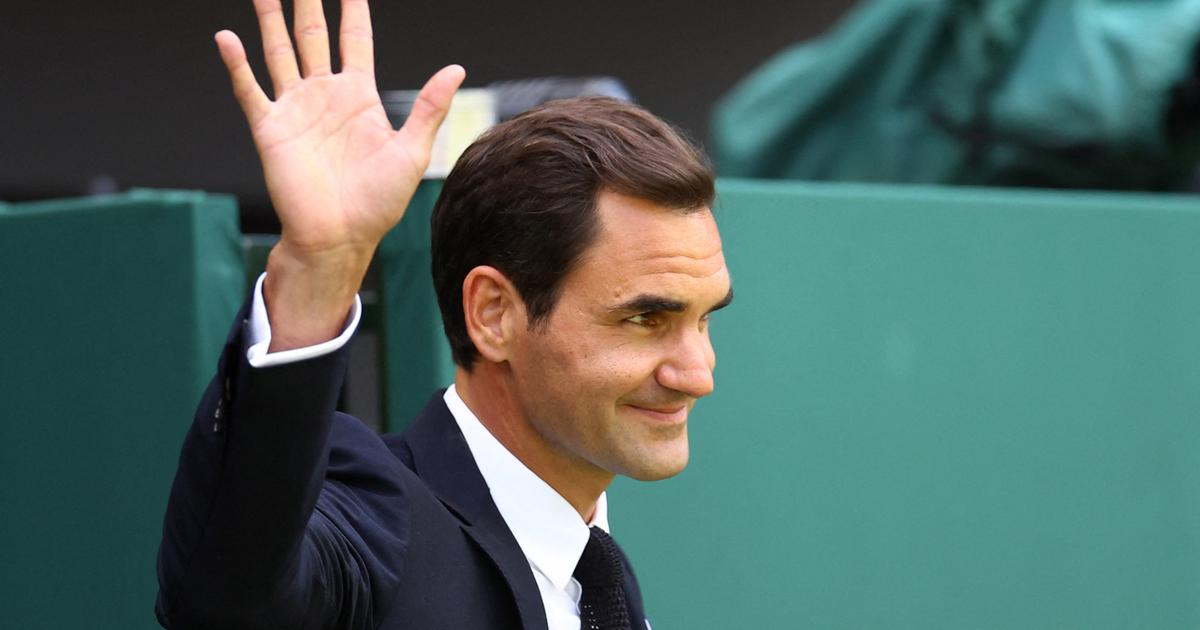 In a long interview with The Team, Roger Federer revisits his career: highlights, notable people, turning points.
"Mr Tennis", as called The Team, had seen in the sports daily the announcement of his retirement accompanied by an evocative title "god save the king". The sports daily publishes this Thursday a long interview with the former world No. 1 who, at 41, will participate in the Laver Cup at his last professional competition. Before living a rare moment in London, with the European team managed by Björn Borg against the rest of the world team led by John McEnroe, the legendary Swiss player revisited his career, leafed through the album of nearly 25 years of career stopping with pleasure on many episodes. Extracts.
"The Ultimate Confidence": The 2003 Masters is one of the most important tournaments of his life: "It gave me the confidence to beat the best from the baseline. I remember when the band came out, with Agassi, Nalbandian and Ferrero, who were all bottom players, I thought I'd try playing them from the bottom and see what happens. There was this mega game at the beginning against Agassi (victory 6-7, 6-3, 7-6) and the rest is history (final victory against Agassi, again, in the final). But that's where I proved to myself that I could play against any type of player and beat them at their best. I gained the ultimate confidence there.»
Wimbledon 2003, the click: "It's the first, he throws everything. It's the dream come true. If the career ends there, I'm happy. 2017 was in a completely different state and situation. It was epic, yes. But if there is no 2003, there are no others.
The race for records will continue: "I say it will happen again. Because it's easier today to win on all surfaces. The possibility is real. I see a lot of records falling in the next fifty years and that's normal, because the players are going to be focused on that. But it's not going to be easy because it's long and it's a lot of matches.»
The invention of SBAR (ultra aggressive return), the participation of Benoît Paire: "Why I imagined the SABR, already? For me it had nothing to do with the other two (Nadal and Djokovic), in any case. In fact, I did it like that while laughing with Benoît Paire, once in Cincinnati (in 2015), during a first training session with jetlag (he takes a long breath). Ah yes because ''Seve'' (Severin Lüthi, his trainer) wanted me to go back more into the field, that's it! And suddenly I said to him: "You mean like that?" (He mimics an ultra-early ball grip). And it all started from there. There had already been an attempt in Switzerland during training, if I remember correctly, but it was with Benoît that it took shape. I was doing such crazy, winner, tac, ping-pong stuff, you couldn't believe it, we were all laughing together, you'll have to ask Benoît one day. It was a completely relaxed workout. You arrive around 3 p.m., your match is at 8 p.m., after dark, we were alone on center court, it was magnificent...»
See you at Manacor but not to talk about winning the last game against Nadal: "But I don't even know where it is, the last time we played each other! Wimbledon 2019? I didn't even remember. No, I see myself going on vacation there and sending my children to the academy. In fact, we've already talked about it with Mirka. But not to remind him of that, it's not my style. Chambering like that, I know that many athletes do it but I'm not like that at all, it's not me.»
SEE ALSO - The first training of the Blues before facing Austria this Thursday