"I want to play until I'm 40", assures Cristiano Ronaldo who does not close the door to PSG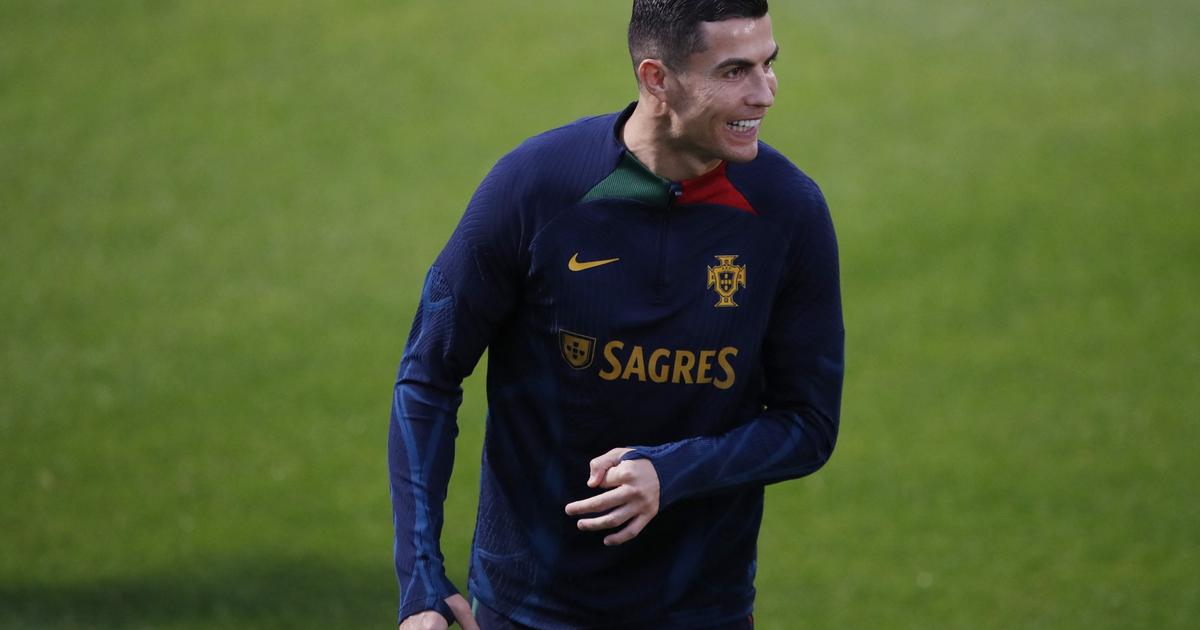 In the second part of his shock interview, the Portuguese star renewed his criticism of Manchester United, discussed his future, Lionel Messi and Paris SG.
Cristiano Ronaldo, on the verge of divorce from his club Manchester United, in the second part of the interview granted to Piers Morgan, star host of the TalkTV channel, evoked Lionel Messi: "He is someone I respect a lot and who has always spoken well of me. My wife and his are both from Argentina. He is someone who has done great things for football. He is an incredible, magical, top player. I have a good relationship with him, we have been in the spotlight for 16 years. I'm not his friend in the sense that he doesn't come to my house and I don't have him on the phone, it's more like a teammate. Have dinner with him one day? Sure why not." Lending himself to the game of fictional football, he then faced to journalist who evoked the scenario of a departure of Kylian Mbappé and an arrival of "CR7" in Paris, to maintain a 5-star cast, the fivefold Ballon d'Or slipped: "Anything is possible in football. Why not? I do not know. Of course, they would sell a lot of jerseys. »
The Portuguese (37) also spoke about his future, as the BBC points out: "I want to play two, three more years. I want to finish at 40. I think 40 will be a good age. The press says I'm offered everywhere? It is absurd and false. There are a few clubs that wanted to sign me and I didn't go because I feel good here. It's the truth (…) I don't know what will happen after the World Cup, but I repeat, the fans will always be in my heart. And I hope they will be by my side, if I come back or if I don't. Still at United in January? It's hard to say because I'm focused on the World Cup. But maybe it's good for Manchester and it's probably good for me too to start a new chapter."
He has finally reversed his refusal to come on as a substitute in a Premier League game against Tottenham because he felt "provokedby the disrespect of his trainer, Erik ten Hag.
On October 19, the five-time Ballon d'Or, who was a substitute on the match sheet, refused to come into play and prematurely left the Old Trafford stadium where his partners won 2-0 against Spurs. . The Mancunian management reacted by suspending him for the next match, against Chelsea.
"I think he did it deliberately. I felt provoked. I have no respect for him because he shows no respect for mehe said of ten Hag's decision not to start him that day.
After the Sunday broadcast of the first excerpts from this interview, the management of the Red Devils contented itself with indicating in a press release published on Monday that it "would provide an answer after the full facts have been established".
The top international scorer in selection (117 goals in 191 games) will now focus on the World Cup, which begins Sunday in Qatar. Portugal will enter the competition Thursday, November 24 against Ghana in Group H, which also includes Uruguay and South Korea. Ronaldo assures: "Of course, there will always be criticism: 'ah, he's 37, he's not the same anymore.' But I want to see if guys my age can maintain the level I show. Yes, right now I feel very, very good. I think I'm going to have a great World Cup and I'm ready, physically and mentally."
The Portuguese selection, which flies to Qatar on Friday, completed its preparation by largely dominating Nigeria (4-0) Thursday evening in Lisbon. Cristiano Ronaldo, victim of gastroenteritis, was forfeited for this friendly match.